Deprecated
: The PSR-0 `Requests_...` class names in the Requests library are deprecated. Switch to the PSR-4 `WpOrg\Requests\...` class names at your earliest convenience. in
/home/jdeeze/thefactninja.com/wp-includes/class-requests.php
on line
24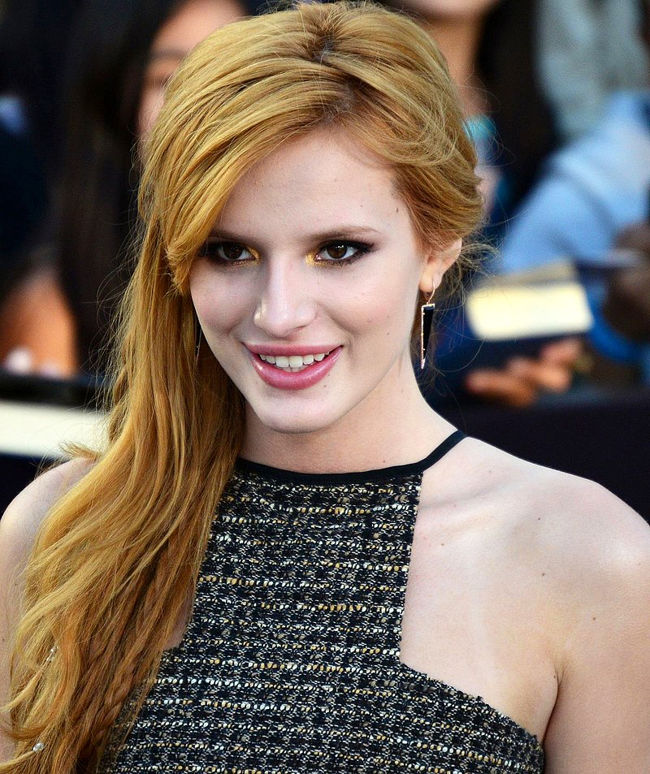 Bella Thorne is a [showcurrentage month="10″ day="08" year="1997″ template="1″] year old American actress and singer. She is best known for her role in the Disney series Shake it Up and the Freeform show, Famous in Love. She is also an accomplished singer, releasing 2 EPs and multiple singles.
Looking on her in TV or in her movies, I know some of you just can't figure out if she is tall or short. So, what is Bella Thorne's height in real life?
How Tall is Bella Thorne?
Bella Thorne's height in Feet: 5 feet 8 inches
Bella Thorne's height in centimeters: 7 cm
5 feet 8 inches (172.7 cm)
Standing at 5' 8" (172.7 cm), Bella Thorne is a bit taller than the average woman in the United States. The average woman in the U.S. is about 5 feet 4 inches (161.8 centimeters). Bella is 4 inches (10.16 centimeters) taller.
Bella Thorne Height: How She Measures Up to Related Celebs
So now that you know Bella Thorne is 5 feet 8 inches (172.7 cm) tall, which is close to average, let's now take a look at how she measures up to some related actors and singers.
Popular People Who are the Same Height as Bella Thorne
Miss Thorne is not overly tall or short and I hope that has cleared up some misconceptions many of you may have had. However, let us see some other popular actors and singers who are the same height as her.
Bella tweeted about her height back in 2015, as people kept on giving her a hard time saying that she was short. She stated "Just got measured at the doctors and I am 5'8 so EFF U haters I'm not short "
Just got measured at the doctors and I am 5'8 so EFF U haters I'm not short 💁

— BITCHIMBELLATHORNE (@bellathorne) May 7, 2015