Deprecated
: The PSR-0 `Requests_...` class names in the Request library are deprecated. Switch to the PSR-4 `WpOrg\Requests\...` class names at your earliest convenience. in
/home/jdeeze/thefactninja.com/wp-includes/class-requests.php
on line
24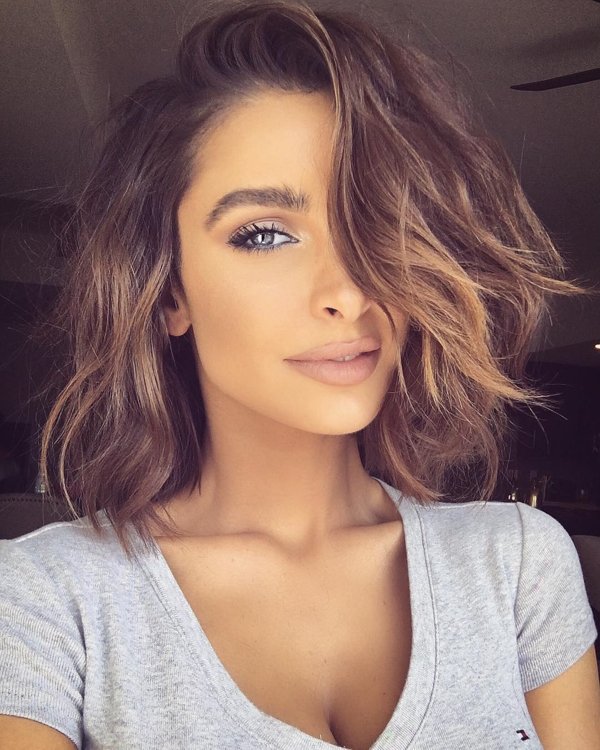 Ellie Gonsalves is often known as 'Australia's Next Supermodel'.  She burst onto the scene with her popular 2017 Super Bowl commercial and while an established model, she gained tremendous visibility and demand.
Ellie has a massive social media follow, with millions of followers on Instagram and Facebook. If you landed here, get ready to find out 16 Ellie Gonsalves facts that you didn't know.
1. Birthday. February 5, 1990
2. Birthplace. Brisbane, Australia
3. Full Name. Ellie Louise Gonsalves
4. Tomboy. Growing up, Ellie was a tomboy. She would spend her time playing sports, climbing trees and riding horses.
5. Childhood nickname. As a kid, Ellie was called Smelly Ellie. In an interview, she explained how she got the name. People called her "Smelly Ellie because I use to wear this one favorite pair of sneakers EVERYWHERE I went — no socks, and I was a sprinter… Hence, smELLIE." She was also called Speedy Gonzalez, because she was the fastest on her school's track team.
6. Her dream was to become an actress. As a youngster, Ellie Gonsalves always wish she would become an actress when she got older. To push herself towards her goal, she signed up for acting, dancing, singing and modeling before she turned 14.
7. Modeling. She was signed by a talent scout at 14 as a model. After she graduated high school, she went on to pursue modeling full time.
8. Acting. Ellie's love for the performing arts saw her studying with the National Institute of Dramatic Art (NIDA). After graduating in 2008, she went to pursue opportunities in film and television, as well as going into modeling full time.
9. Maxim. She graced the cover of MAXIM Australia three times.
10. Measurements. Ellie Gonsalves Height is 5'8 (173cm). Her Measurements are Bust, Waist and Hips 33-24-33. Her shoe size is 9 and she has green eyes.
11. The Move to LA & Guess. In 2015, Ellie Gonsalves moved to Los Angeles to persue acting and modeling. A year later, she became of the face of both the GUESS Jeans Lingerie & Accessories Fall Campaigns for 2016.
12. Super Bowl 2017. Gonsalves popularity exploded after she appeared in the Yellow Tail commercial at Super Bowl LI. The commercial aired on her 26th birthday.
13. Her Acting Debut. In January 2017, Ellie got a role in the movie, 'Fighting With My Family', a comedy/drama that is based on true story. She stars alongside former wrestler turned actor, Dwayne 'The Rock' Johnson.
14. Biggest childhood crush? Speaking with Askmen.com, Elli highlighted her biggest childhood crush. " Miss Angelina Jolie. Angelina spurred me on in the pursuit of being an action actress and all round badass with copious amounts of sexiness about her!!! Also of course Miranda Kerr, she made me want to continue the modeling path. Both amazing women and role models for girls all around the world. I have so much respect for these people."
15. Wildlife Warriors. She is an ambassador for the Steve Irwin founded charity Wildlife Warriors. Ellie Gonsalves was always an animal lover and growing up in Australia, she was always surrounded by some iconic animals. She found the Wildlife Warriors a perfect fit.
16. Social Media. Ellie has an incredible social media presence, with millions of fans spread out across different accounts. You can connect with her on Facebook, Instagram, Twitter and Snapchat.
Facebook:  elliegonsalvespublicpage
Instagram: ellie_gonsalves
Twitter: elliegonsalves
Snapchat: @EllieGonsalves