Deprecated
: The PSR-0 `Requests_...` class names in the Requests library are deprecated. Switch to the PSR-4 `WpOrg\Requests\...` class names at your earliest convenience. in
/home/jdeeze/thefactninja.com/wp-includes/class-requests.php
on line
24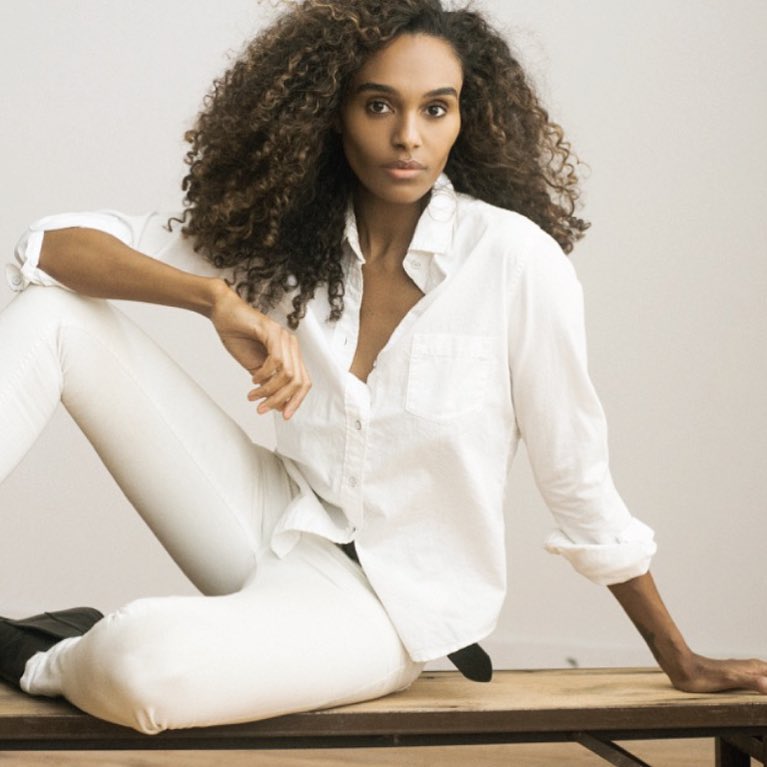 Gelila Bekele is an Ethiopian model, author, filmmaker, humanitarian and partner of Tyler Perry.
Gelila has led a pretty interesting life and her short biography will give you some insight to into her modeling career and humanitarian views. Take a look at these 13 facts about Gelila Bekele below.
1. Birthday.
September 4th, 1986
2. Birthplace.
Addis Ababa, Ethiopia. Her family moved to Europe when she was 8 years old.
3. Move to the U.S..
She moved to the United States to start college after high school.
4. Modelling.
Bekele started her modeling career 2006 when she moved to the United States. She first signed with Ford Models and she is currently She is signed with Women (360) Model Management in New York and Premium Models in Paris.
She has appeared in campaigns for a variety of brands such as Michael Kors, Tony Burch, Levi's, Diesel, L'Oreal, Pantene, H & M and more. She has also been featured in numerous magazines and publications.
5. Measurements.
Gelila's height is 5′ 9″ (175 cm). She wears a size 9 shoe. Her bust, waist and hips are. 32"-25"-35". She has brown hair and brown eyes.
6. Tyler Perry
Gelila Bekele has been in a relationship with actor, filmmaker and writer, Tyler Perry since 2009. While many wonder if the pair are married, Tyler has indicated in the past how he views marriage. Perry said in May 2013, "I'm not so sure, with this kind of work ethic, what kind of husband I will be,"  He went on to say that "I don't know about marriage as much as I do know that I'd be a great father."
7. Baby
On November 30, 2014, Gelila Bekele and Tyler Perry welcomed a son, Aman Tyler Perry. His god-mothers are Oprah Winfrey and Cicely Tyson. Both Tyler Perry and Gelila try their best to keep their son out of the public eye. The thinking is that their son is not famous, so there is no need for him to be on social media.
8. She is a Documentary Filmmaker
In 2015, Gelila Bekele released the documentary 'Mai: Life is not Honey'. This was a short documentary (22 minutes), that focused on the water crisis in Ethiopia, as well as the impact of educating girls in the country.
9. She is an Author.
learn more about Guzo, full video https://t.co/D2mZxz1qaJ pic.twitter.com/0TjWhlbIJR

— Gelila Bekele (@iamGelilabekele) October 26, 2016
In 2015, Bekele published a book, Guzo. Guzo is a hardcover photography book with all the photos taken by Gelilia. It chronicles the magnificence of the people and land of her native Ethiopia. The photographs also help to highlight the beauty of the various Ethiopian tribes and how they live. which documents the daily lives of native Ethiopians.
10. Vegan
Gelila is a committed vegan, which means she does not eat dairy, meat or eggs. As a model it can be difficult being a vegan, especially with the amount of travelling that she does. Speaking with ieatgrass.com, she explained that she often has to travel with quinoa, almonds, cashews and dried fruit as some countries do not cater to vegas.
11. Social Work
Gelila Bekele spends a lot of her time to a variety of social causes and charities, which are mainly concentrated on her native Ethiopia.
Her charity work mainly focuses on the access to clean water (Charity Water) and education (Perry Foundation).
12. Sister
She has a half sister Anna Wrossetti
13. Social Media
You can connect with Gelila Bekele across her many social media accounts below.
Instagram – @gelila.bekele
Facebook – FB
Twitter – iamGelilabekele