Deprecated
: The PSR-0 `Requests_...` class names in the Requests library are deprecated. Switch to the PSR-4 `WpOrg\Requests\...` class names at your earliest convenience. in
/home/jdeeze/thefactninja.com/wp-includes/class-requests.php
on line
24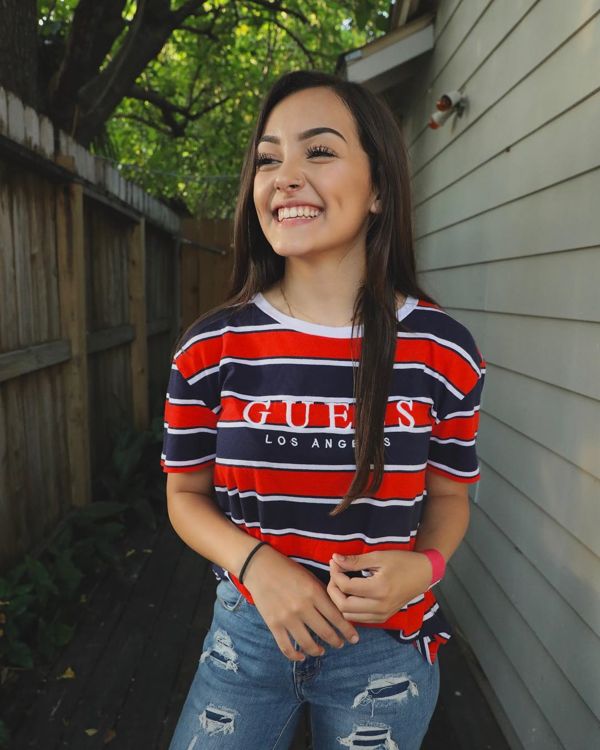 Hailey Orona is a social media star who has a massive following on her popular Instagram account, @real.ono. She has also gained popularity on the lip-synching app, Musically, where she has gained millions of fans on that platforms
Below, we will highlight 20 facts on Hailey Oronoa. If you are a fan, take a look, as you might find out some interesting trivia on this social media star.
https://www.instagram.com/p/BmbrmEygiJo/?taken-by=real.ona
Birthday. Hailey Orona's age is [showcurrentage month="12″ day="24" year="2002″ template="1"]. Her birthday is December 24, 2002. Her Zodiac sign is a Capricorn.  She is a Christmas Eve baby.
Birthplace. Upland, California
Real Name: Hayley Orona
Boyfriend. She is dating her Musically muser, Brandon Westenberg.
Ethnicity. She is of Mexican descent.
Nicknames. She has a ton of nicknames such as yt.ona, lil.ona, real.ona, and Ona
Siblings. She has 3 sisters and 3 brothers. She is the 2nd youngest.
Father. He was a semi professional soccer player. He stopped playing to focus on his family.
Soccer. Soccer is her favorite sport and she has been playing since she was 5 years old
BFF. Her cousin hope is her BFF. They go to the same high school
Wha she calls her fans? Hailey Orona fans are called "Onaganh"
Favorite Food – Spicy Pizza and she loves hot Cheetos
Piercing. She has a nose piercing
https://www.instagram.com/p/BmHFcJyA2t7/?taken-by=real.ona
Boys of Summer Tour.  She joined the Boys of Summer tour in 2018 alongside other social stars including Dylan Conrique.
Favorite Color. Blue. She wears white on video, but she loves blue.
Dancing. She has been dancing since she was three years old. She thinks of it as the best outlet to release whatever emotions she experiences.
Favorite Brands – Nike and PacSun
https://www.instagram.com/p/Bl1GD52Az19/?taken-by=real.ona
Favorite Fruit. She loves strawberries
Favorite Singer. She is a big fan of Justin Bieber.
Social Media.  You can follow Hailey Orona on social media on Instagram, Twitter, and YouTube.