Deprecated
: The PSR-0 `Requests_...` class names in the Requests library are deprecated. Switch to the PSR-4 `WpOrg\Requests\...` class names at your earliest convenience. in
/home/jdeeze/thefactninja.com/wp-includes/class-requests.php
on line
24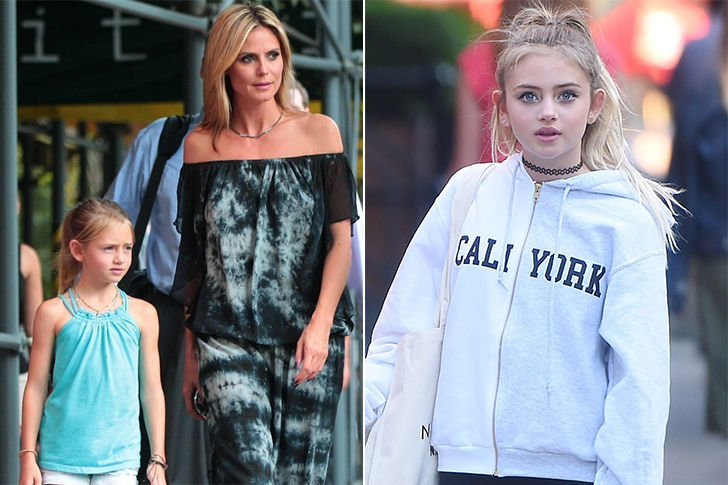 Helene Boshoven Samuel, popularly known as Leni, is the first child of German supermodel and businesswoman Heidi Klum and her former Italian lover. The teen is tall and blond, with her mother's good looks.
To learn more about Helene, check out these fun facts like her ethnicity, biological father's name, and so much more.
Birthday
. Helene Boshoven Samuel's age is [showcurrentage month="05″ day="04" year="2004″ template="1″]. Her birthday is May 4, 2004. Her Zodiac sign is a Taurus.
Birthplace. Leni was born and raised in New York, United States.
Siblings. She has three siblings- brothers Henry Günther Ademola Dashtu, Johan Riley Fyodor Taiwo and sister Lou Sulola.
Leni also has a paternal half-sibling called Nathan Falco Briatore from her father's relationship with his new wife.
Family. She is known as the daughter of the famous Heidi Klum and is the biological daughter of Italian businessman Flavio Briatore. In 2009, she was adopted by her stepfather, famous English singer and songwriter Seal Samuel.
Ethnicity. She is white with German and Italian backgrounds.
Real Name
. Helene Boshoven Briatore is her birth name, but her last name was changed to Samuel after her step father adopted her.
Eye Color. She has brown eyes.
Natural Hair Color. Her natural tresses are blond.
Education. The teen is currently in high school, however, the name of her school is not known.
Interesting Fact. Despite not being the teen's biological father, Seal was present at the time of her birth and has been in her life ever since. Despite his recent divorce from her mother, she acknowledges him as Leni's father and the two continue to have a relationship.
Modeling Career? There have been speculations that Leni is interested in following her mother's footsteps to become a model, but her mother has yet to confirm this and she has not yet been featured in any publication.
Social Media. The teen is completely absent from social media.