Deprecated
: The PSR-0 `Requests_...` class names in the Requests library are deprecated. Switch to the PSR-4 `WpOrg\Requests\...` class names at your earliest convenience. in
/home/jdeeze/thefactninja.com/wp-includes/class-requests.php
on line
24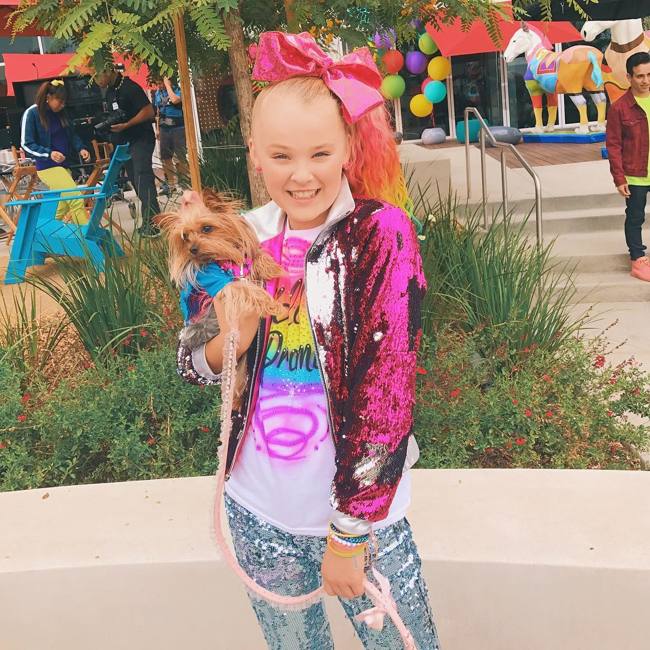 JoJo Siwa is Youtube star social media influencer, singer, actress and dancer. She made a name for herself on Dance Moms where she eventually transitioned in to the digital space. She has released a couple of popular songs such as "Boomerang" and "Kid in a Candy Store"
If you watch her vids or see her pics, you kinda can tell she is pretty tall for her age so what is JoJo Siwa's height in real life?
How Tall is JoJo Siwa?
JoJo Siwa's height in Feet: 5 feet 9 inches
JoJo Siwa's height in centimeters: 3 cm
5 feet 9 inches (175.3 cm)
There is a good chance she could get taller, as she is still a teenager and still growing.
JoJo Siwa is really tall for her age. Even as a teen, she is way taller than the average woman in the United States. The average woman in the U.S. is about 5 feet 4 inches (161.8 centimeters), Siwa towers 5 inches (12.7 centimeters) over the average woman.
Heights of People Related to JoJo Siwa
So now that you know JoJo Siwa's height, how about a look at her height, compared to some popular Yotubers.
Popular People Who are the Same Height as JoJo Siwa
While many think that Jojo is pretty tall, there are other celebs who are the same height as her. Take a look below:
The internet kinda exploded when they found out that JoJo is 5' 9". Here are a couple tweets highlighting the shock of many.
JOJO SIWA IS 5'9 IM ROLLING

— jen (@Jennaseng) November 16, 2018
how she fits in those clothes and shes 5'9

— nina gags (@ninagagliano24) November 21, 2018