Deprecated
: The PSR-0 `Requests_...` class names in the Requests library are deprecated. Switch to the PSR-4 `WpOrg\Requests\...` class names at your earliest convenience. in
/home/jdeeze/thefactninja.com/wp-includes/class-requests.php
on line
24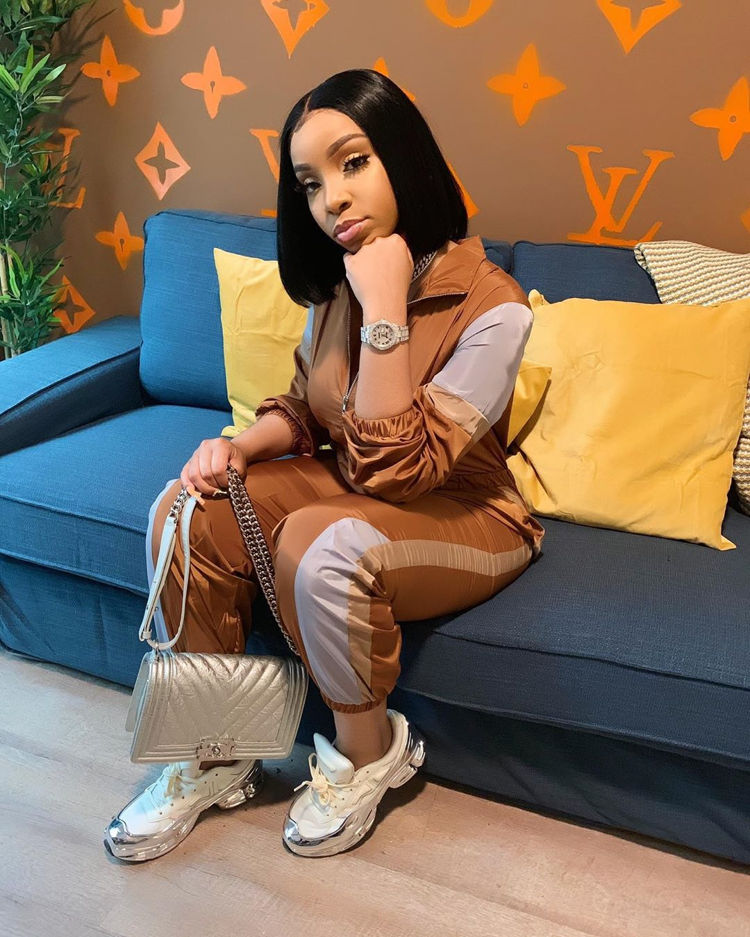 LightSkinKeisha is an American rapper and Instagram Star from Atlanta, Georgia. She rose to stardom with her social media videos, eventually transitioning to a bona fide rapper with tracks such as "Weather," "Ride Good," and "Treadmill."
Want to get to know her? Take a look at these 20 LightSkinKeisha facts. Get a quick biography, find out interesting trivia like age, birthday, boyfriend and more.
Who Is Light Skin Keisha? LightSkinKeisha is a rapper and social media star, who rose to stardom when she went viral, due to various social media posts she had put out at the time. She eventually transitioned from being IG famous to a signed rapper, who has put out popular songs like "Weather," "Ride Good," and "Treadmill."
Age/Birthday. LightSkinKeisha is [showcurrentage month="9″ day="4″ year="1994″ template="1″] years old. Her birthday is September 4, 1994. Her Zodiac sign is Virgo.
Birth Place: She was born and raised in Atlanta, Georgia in the USA.
Height: She is 5 ft 6 inches or (168 cm)
What Does LightSkinKeisha Mean? She got the name from one of the character in the movie Belly. There was a Keisha in Belly  and she had dark skin. She loved the role she played as a female boss and how she handled her business. She decided to adopt the name and flip it to Light Skin Keisha.
Ethnicity. A lot people think that Keisha is mixed, Dominican or Puerto Rican. She is black.
Family. Keisha was raised by her mother, in a single parent home.
Siblings. She has 7 siblings
She Was Once Homeless. Speaking with XXL, Light Skin Keisha explained that she was once homeless. "Most people don't know: "Just in December—really January—I was homeless, living outta hotels. Didn't nobody know. I was finding parking garages, tryna sleep in my car, just so nobody didn't bother me. One time I was sleep outside of my brother's apartment, waiting for him. This homeless man had knocked on my door and I got scared as s@!t. I was living out of my car. Coca Vango was one of the few people who knew what was going on and never judged me. That's why our bond is so strong. He was getting them hotels for me. I done had my heart broken a lot of times, but honestly, I'm thankful for all the heartbreaks, cause I'm sh!%tin' on all them niggas now!"
She is Very Upfront & Vocal. Some might say Keisha is very blunt and she explains why that is so in a quote from the mogulmngt website. "I'm just an honest person, I'm an upfront person, I'm a real blunt person, and I'm gone always like, tell you what it is. That's just the type of person that I am. Regardless of if you like it or not."
Musical Inspiration. Trina
Musical Influences. Keisha grew up listening to rappers like Lil Jon and the Eastside Boyz, T.I., Bone Thugs-N-Harmony, Outkast and Pastor Troy. She also listened to R & B like Destiny's Child, Monica, Brandy and Corinne Bailey Rae.
Coca Vango. Light Skin Keisha is rumored to be dating, fellow rapper, Coca Vango. There has been no confirmation that they are indeed dating, but fans believe that the two are definitely together.
She Was a Cheerleader. Keisha did competitive cheerleading for 13 years. She stated that her love for performing was honed through cheerleading.
In an interview with The Fader, Keisha explained how cheerleading led to her performing "My coaches knew to put me in the middle, period, because they knew I was gon' fuck it up every single time with my facials, with my energy, just everything,"
Her Mom Encouraged Her to Be a Star. LightSkinKeisha explains how her mom influenced her to get into performing. "Since like 6 or 7, my mom would always be like, 'You're the little superstar, sing,'
Social Media. You can Follow LightSkinKeisha on Instagram, Twitter and SoundCloud.