Deprecated
: The PSR-0 `Requests_...` class names in the Requests library are deprecated. Switch to the PSR-4 `WpOrg\Requests\...` class names at your earliest convenience. in
/home/jdeeze/thefactninja.com/wp-includes/class-requests.php
on line
24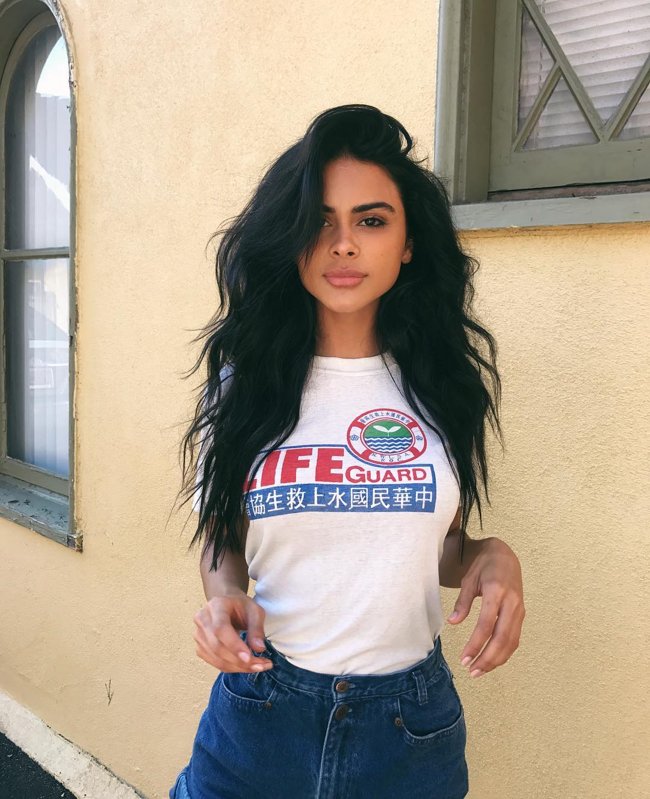 Sophia Miacova is a popular Instagram model, vegan and fitness enthusiast. She has developed a massive following on social media, especially Instagram, where she has millions of followers. This drop-dead beauty's brand is only set to grow, as she continues to make noise with her amazing pictures and bubbly personality.
Many people want to get the inside scoop on Sophia's life/biography. Below, I will present the Top 10 Facts about Sophia Miacova.
Birthday.
January 2, 1994. Her birth sign is Capricorn.
Hometown.
Houston, Texas.
Ethnicity
Miacova's ethnic background is Mexican and French.
Before the Fame.
became most well known on social media for her Vine and Instagram accounts.
Her Height and Weight
Sophia Miacova's height is 5' 6.5" and she weighs 120 lbs
Pets
She has 2 cats that she rescued. Their names are Mason and Nyla.
Favorite movie
Sophia Miacova's favorite movie is James and the Giant Peach
Her Cheat Day Guilty Pleasure
Speaking with Misguided, Sophia Miacova spoke about her guilty pleasure on a cheat day. Sofia stated "I have an obsession with waffles. I can eat 10 waffles loaded with vegan butter and pure maple syrup like my life depends on it."
She is a Vegan
After moving to Los Angeles, Sophia converted and became a vegan. In speaking with Misguided, he explained that "Veganism was always a thought in my mind as I grew up." She further highlighted that she "had never seen in depth footage of the farmed animals until then. It's astonishing that the end result wasn't the problem for me as much as the treacherous lives the animals lived up until their end. I felt/feel nothing deserves to be tortured from the time of birth to death just because they aren't human. A meal is not more important than a living beings' life. Mass production of animals is killing our planet, which essentially is us."
Her Favorite Vegan Meal?
Sophia Miacova's favorite vegan meal is a mexi-bowl. This is a bowl that is a mix of brown rice, quinoa, lettuce, beans, sautéed red peppers and onions, cilantro, avocado, tomato, pepitas, lime-chili pumpkin seeds and salsa!
Quote She Lives By
"The greatness of a nation and its moral progress can be judged by the way its animals are treated." -Gandhi.
Her Guilty Pleasure
While Sophia eats pretty good with her vegan diet, she explained that she has a guilty pleasure when speaking with Beginning Boutique. She explained that her "guilty pleasure is my homemade Krispy Kreme donuts. I used to be SUCH a Krispy Kreme fan that going Vegan meant I HAD to learn how to make my own. After countless mistakes, burnt donuts, and hours in the kitchen; I've conquered the vegan Krispy Kreme donut. Life is go"
Biggest Turn Off
Sophia has made it known multiple times that her biggest turn off are people who wear shoes without socks, especially boat shoes.