Deprecated
: The PSR-0 `Requests_...` class names in the Requests library are deprecated. Switch to the PSR-4 `WpOrg\Requests\...` class names at your earliest convenience. in
/home/jdeeze/thefactninja.com/wp-includes/class-requests.php
on line
24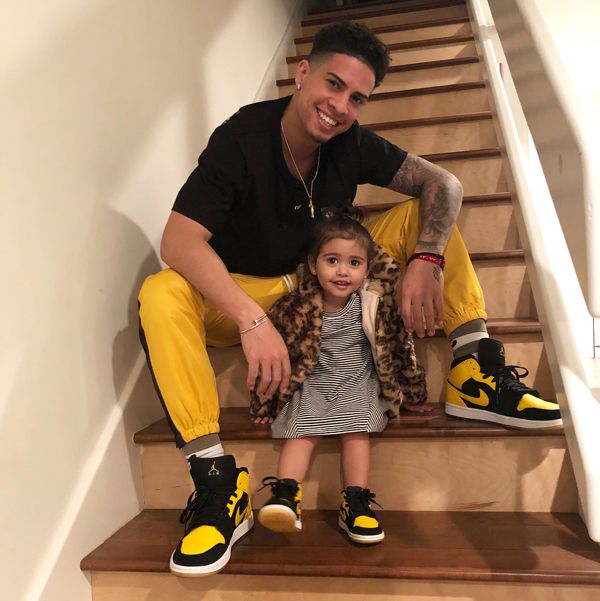 Austin McBroom is an American Youtuber, who is a part of the hugely popular, Ace Family. He is also the other half of fellow Youtuber, Catherine Paiz.
Want to learn more? Take a look at these 15 facts about Austin McBroom. Get a quick biography, as well find out his age, birthday, family and more.
Birthday
. Austin McBroom's age is [showcurrentage month="05″ day="20" year="1992″ template="1″]. His birthday is May 20, 1992. His Zodiac sign is a Taurus.
Birthplace. He grew up in Palmdale, California.
Siblings. He has a brother called Landon, as well as 2 other step brothers.
High school. Austin McBroom played basketball, football and baseball while in high school.
College Basketball. Austin played NCAA basketball from 2011 – 2016. He played his freshman year with Central Michigan, he then played two years for the St Louis University men's basketball team. His senior year, he played for Eastern Washington. His position was point guard and for his college career he averaged 11.5 points.
College Major. He majored in communications, where he graduated with a 3.9 GPA.
Height. He is 5 ft 9 in or 175 cm
Eye Color. Dark Brown
Favorite Color. His favorite color is orange, so much so, he got his Lambo in orange.
Bet you can't guess my favorite color 👀 pic.twitter.com/sQXY4v7vqZ

— Austin McBroom (@AustinMcbroom) March 28, 2018
Race /Ethnicity
. He is mixed.
Catherine Paiz. Austin is engaged to his Ace Family partner, Catherine Paiz.  The two met at a party, where Austin asked her out on a date, where they immediately hit it off. Catherine, gave birth to their first child, Elle McBroom on May 28, 2016. The couple were engaged in August 2017.
Favorite Drink. Austin loves the red and white gummy from Jamba Juice which is on the secret menu.
His dream car. An orange Lamborghini was always Austin McBroom's dream car and he was able to buy himself one in 2017.
Social Media. Austin has a huge following on social media, thanks to his Ace Family Youtube channel. He has transitioned to other platforms such as Twitter and Instagram where he has millions of followers.
Follow Austin at:
Instagram: @AustinMcBroom
Twitter: @AustinMcBroom
SnapChat Name: TheRealMcBroom