Deprecated
: The PSR-0 `Requests_...` class names in the Requests library are deprecated. Switch to the PSR-4 `WpOrg\Requests\...` class names at your earliest convenience. in
/home/jdeeze/thefactninja.com/wp-includes/class-requests.php
on line
24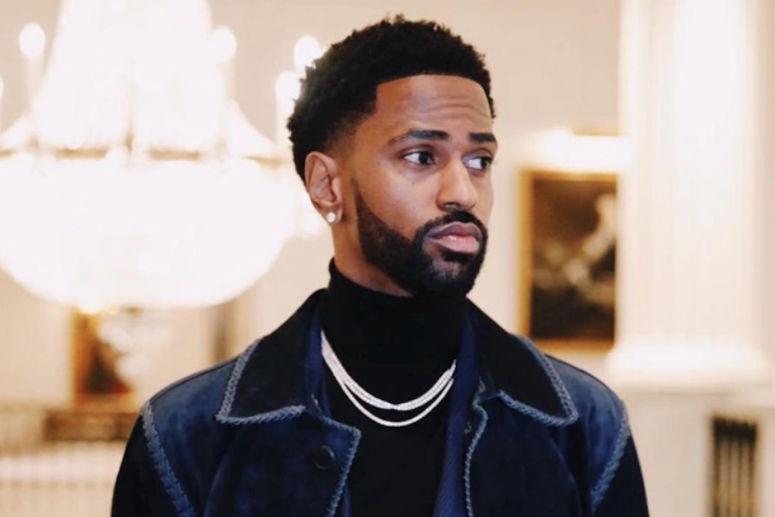 Sean Michael Anderson, otherwise known as Big Sean, is an American rapper who is known for such songs as 'Blessings", "Bounce Back" and "Beware".
Aside from being a potent rapper, Big Sean is also the ex-boyfriend of pop star, Arianna Grande.
Seeing him in his videos or pictures, you can't really tell his height. So, how tall is Big Sean in real life?
How Tall is Big Sean?
Height in feet: 5 feet 8 inches
Height in centimeters: (172.7 cm)
Big Sean's height is 5 feet 8 inches (172.7 cm). This puts him in the tall and not so tall category.
Big Sean's Height Compared to the Average Man in the United States
 The "I Know" rapper could be considered on the short side, but let us see how he matches up, height-wise, with the average man in America.
The average height of a man in the U.S. is  5 feet 9 inches (175.3 cm). Sean is 1 inch (2.54 centimeters) shorter. There are some who will say he is short, while others will say he is average height.
How Tall is Big Sean Compared to Related Celebs?
Let us see the rappers height compared to related to fellow rappers and ex-girlfriends.
Rappers Who are the Same Height as Big Sean
Let us take a look at some popular rappers and celebs who are the same height as Big Sean.
Celebs Who are 5 feet 8 inches (172.7 cm)
Height Confirmation on Twitter?
Big Sean had seem to confirm his height on Twitter, when he Tweeted" I'm 5'9, I'm skinny as ####, and that's the way God made me. Perfect"
I'm 5'9, I'm skinny as fuck, and that's the way God made me. Perfect

— Sean Don (@BigSean) May 11, 2012
While this was a way of him confirming his height, many people have repeatedly stated that he is closer to 5' 8"