Deprecated
: The PSR-0 `Requests_...` class names in the Requests library are deprecated. Switch to the PSR-4 `WpOrg\Requests\...` class names at your earliest convenience. in
/home/jdeeze/thefactninja.com/wp-includes/class-requests.php
on line
24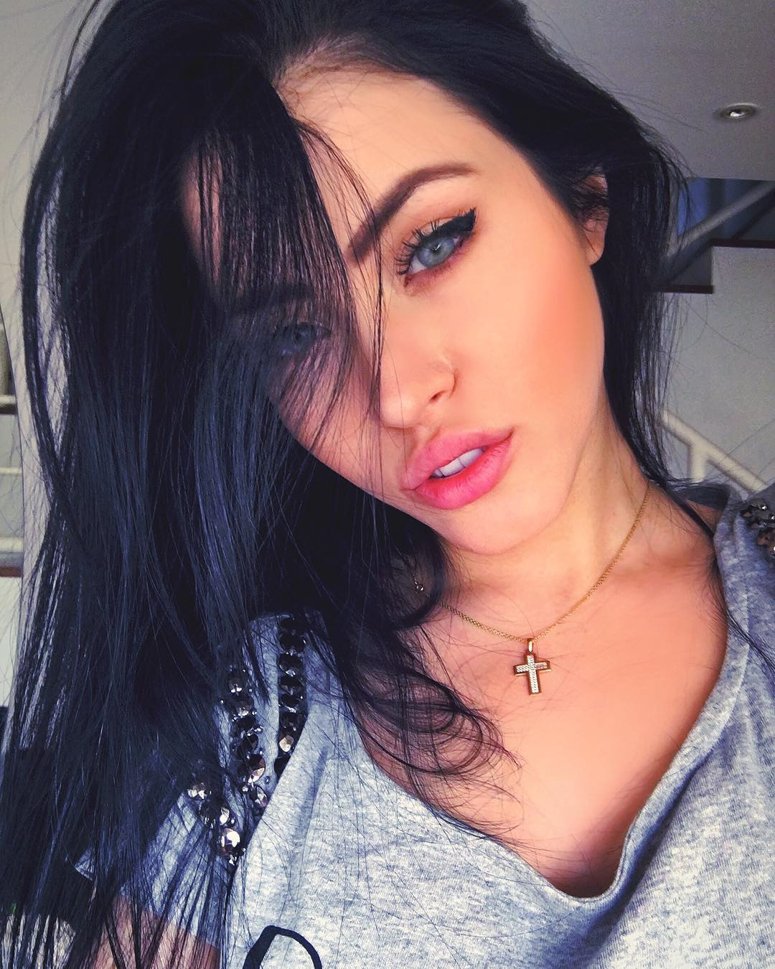 Claudia Alende is a media personality, model, and digital influencer. She has been referred to as the Brazilian Megan Fox, due to her striking appearance to the popular actress. She has millions of followers on Instagram and has proven to be one of the most successful models on the photo sharing app.
If you want to learn more about this Instagram model, then take a look at these 13 Claudia Alende facts.
Her full name. Claudia Manfrin Alende
Her Birthday. Claudia's birthday is October 9, 1993. Her sign is Libra.
Her Birthplace. Alende was born in Francisco Beltrão, Paraná, Brazil.
Her ethnic background. Both of Claudia's parent are of Italian descent.
How Claudia's career got started? At the age of 18, Claudia opened her own multi-brand clothing store. After two years, she decided to move to São Paulo capital where she began her modeling career.
She was the runner-up in the Miss BumBum Brazil contest in 2014. In 2014, Claudia Alende took part in the famous Miss BumBum Brazil contest. She stated her reason for entering was that "The contest is famous around the world, and I want to be recognized around the world and become famous, too,"
She has admitted to having done plastic surgery. For the Miss BumBum contest, Claudia made it known that the contest does allow for contestants to have plastic surgery done, once the backside is not affected. She explained her reason for doing plastic surgery was "It was because everyone was doing it so I did it".
She was never a fan of racy pictures. Before entering the Miss BumBum competition, Alende explained that, she had never taken sexy photos. While in the competition she did not want to take any type of pictures that would have been considered vulgar.
They say she looks like Megan Fox. A small part of Claudia's success had to with the fact that she has an uncanny resemblance to actress Megan Fox. She is often called the Brazilian Megan Fox, because she has the same arched eyebrows, plump lips and ice blue eyes as the actress. Alende does not see the resemblance. She has said in an interview that "They've said that," she said. "But I don't think so."
Claudia had beef with the Miss BumBum winner. Claudia Alende launched a scathing attack on the Miss BumBum winner Indianara Carvalho, after she posted a photograph of her naked body painted with an image of the Virgin Mary. Adele was asked to participate in the photo-shoot, but refused 'out of respect for God and for my family'. She went on to state that Indianara was "an attention-seeking sl*t, and now she's revealing to everyone else who she truly is."
She also said: 'I honestly have no idea how she won. She is too muscly, it means her body is ugly, she certainly doesn't represent the Brazilian woman.'
https://www.instagram.com/p/BKHT-xXDY0r/
She wears bright blue contact lenses. Claudia does admit to wearing colored contact lenses in order to imitate the bright blue irises that have become something of a signature feature for her.
She has a massive social media following. In her career as a model and digital influencer, Claudia has millions of followers on her social media accounts.
She is extremely popular on Instagram, where she has over 6 million followers. She is also active on Twitter and Facebook.
Claudia Alende Instagram: @claudiaalende
Claudia Alende Twitter: @claudiaalende
Claudia Alende Facebook: claudiaalendeoficial
Claudia Alende Snapchat Name: claudiaalende
She recreated and epic photo. Claudia Alende set eyes on fire when she recreated those epic pictures Kim Kardashian did for Paper magazine. She can be seen doing over the now infamous Kardashian champagne glass pose, with the glass balanced on her posterior and the funny comical expression.