Deprecated
: The PSR-0 `Requests_...` class names in the Requests library are deprecated. Switch to the PSR-4 `WpOrg\Requests\...` class names at your earliest convenience. in
/home/jdeeze/thefactninja.com/wp-includes/class-requests.php
on line
24
Danielle Cohn is a, model, beauty queen and Musical.ly star. She has a massive following across different social media profiles and her star power is only set to grow in the coming weeks, months and years.
If you are a super fan, take a look at these 18 facts about Danielle Cohn
Birthday. Danielle Cohn's age is [showcurrentage month="03″ day="07" year="2004″ template="1″]. Her birthday is March 7, 2004. Her Zodiac sign is a Pisces.
There is controversy with her real age, as many think that she acts way older than she really is.
---
---
Her middle name. Danielle Haleigh Cohn
Where she was born? She was born in Florida
Beauty pageants. Danielle has participated in a bunch of beauty pageants over the years. In 2013 and 2014, she entered the Miss Florida Jr. Preteen competition and came fourth and second runner up. In 2015 she was crowned Miss Florida Jr. Preteen Queen.
Modelling competition. After winning the Miss Florida crown, she attended a national modelling competition in California where she signed a two year modeling contract with BMG.
Endorsements. With her success, Danielle Cohn has represented some major brands such as Juicy Couture Clothing and Lisa B Jewelry.
---
---
How Tall is She? She is 5′ tall. (See more on Danielle Cohn's Height here)
Muscial.ly. Danielle started using the app Musically after being kicked out her father's house. She wanted a way to clear her mind and after messing around with it for a bit, she got her first feature in February, 2016.
After putting out some awesome vids, she started to garner a larger following.
She had a duet with Cameron! In one of her most popular Musical.ly's, Danielle did a duet with social media phenom, Cameron Dallas.
Athlete. Danielle has been a cheerleader since she was 7 years old.
She has a song. Danielle released her first single, Marilyn Munroe.
College she wants to attend? Yale University
Favorite Sport:.Football
Favorite TV Show. Pretty Little Liars
Owen. Since 2017, Danielle has been dating, Musical.ly star Owen Bodnar
She has her own online store. Danielle recently launched her online store called 'Danielle Cohn Store'. You will be able to find everything from apparel and cell phone cases.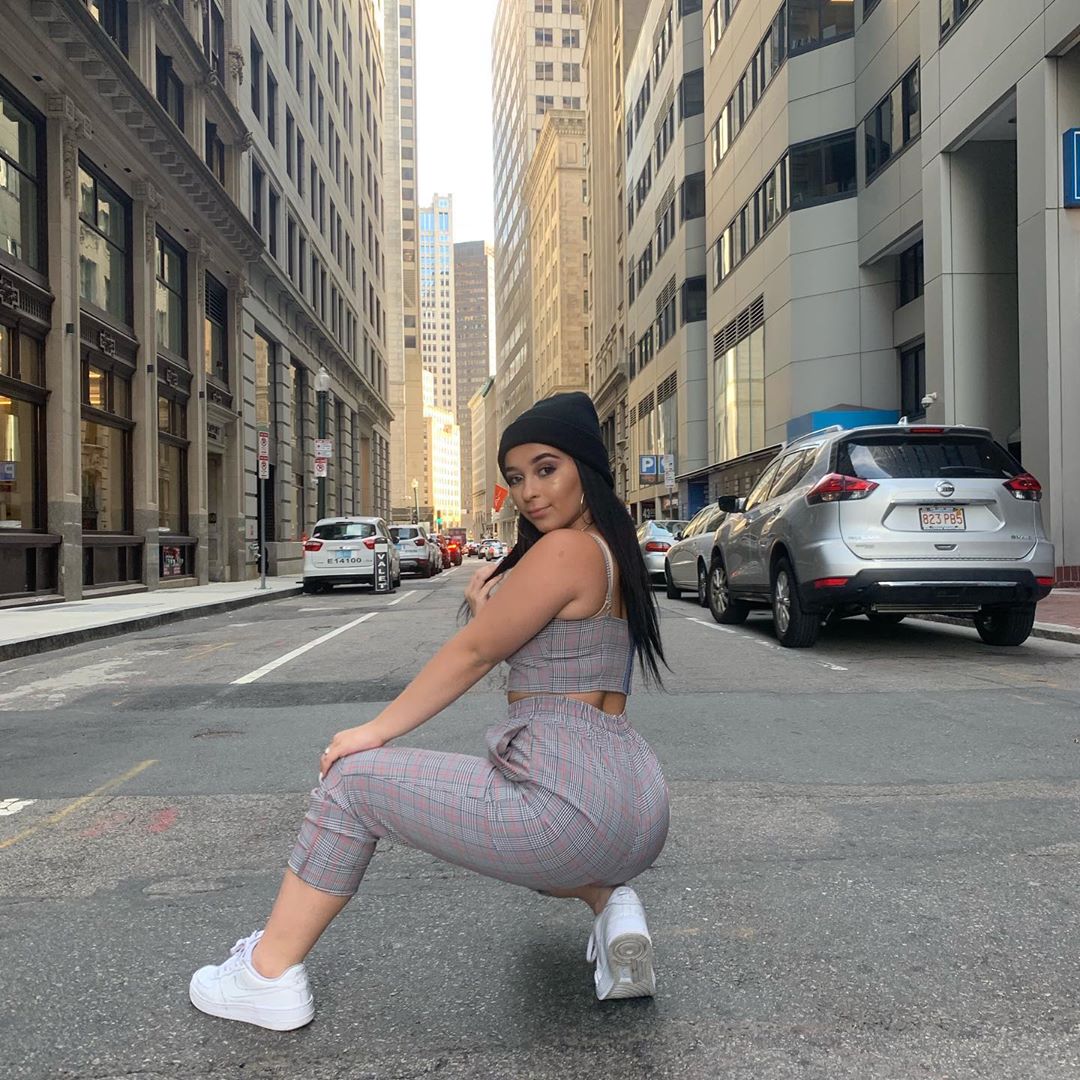 She cares. She likes to help out her community and her biggest cause is to volunteer at the Children's Miracle Hospital. Every year she helps to make teddy bears for the children and bring them to the hospital. At Christmas, she also brings them toys.
Her Passion. Danielle's passion is making the world a better place. She has stated that she is very much against cyber bullying and she also wants to help find research and cures for the children and people dealing with cancer.
Social Media. Dainelle is super popular on social media with millions of fans across a variety of accounts. You can follow her at:
Instagram: @daniellecohn
Twitter: @danicohnsumodel
Snapchat: Danielle.Sierra
Youtube: jennifer6262002chad
Musical.ly: @daniellecohn