Deprecated
: The PSR-0 `Requests_...` class names in the Requests library are deprecated. Switch to the PSR-4 `WpOrg\Requests\...` class names at your earliest convenience. in
/home/jdeeze/thefactninja.com/wp-includes/class-requests.php
on line
24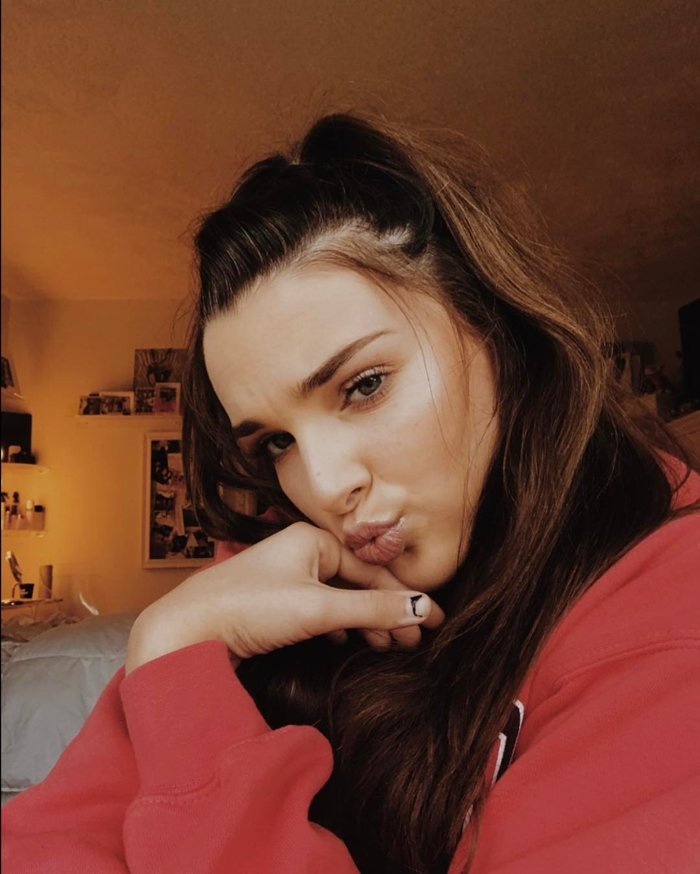 Kendall Vertes is by far one of the most popular dancers on 'Dance Moms', a reality show on Lifetime. While her popularity can be attributed to the show, Kendall has stretched her wings in modeling and singing. She also has a massive following on social media, mainly Instagram.
If you are here, you probably want a quick biography or some trivia and we will not disappoint. Below, we highlight the 29 facts about Kendall Vertes.
1. Birthday. December 9, 2002. Her birth sign is Sagittarius.
2. Birthplace. Pittsburgh, Pennsylvania.
3. Family. She has two older sisters, Charlotte and Ryleigh. Her father is Erno Valer Vertes and mother Jill Vertes.
4. Her Middle Name. Kendall's middle name is "K" and it was a way of honoring hercousins, Kiley and Kara.
5. Left or Right? Kendall Vertes is left-handed like her mother.
6. Nicknames. Kendall K, KK, Free Bird, Peanut, Bro & Crybaby.
7. Other activities. Aside from dancing, Kendall loves to play tennis. Her father taught her how to play.
8. Dancing. She started dancing at eighteen months. She then did dance classes at the age of two. A year later she was performing on a stage.
9. Eye color: Bluish Green/ Hazel
10. Her Favorite Dance Moves. She loves her turns.
11. Her Favorite Styles of Dance? Kendall loves contemporary and jazz.
12. Favorite Ice Cream. Mint Chocolate Chip Ice Cream
13. Favorite colors. Baby blue, teal and baby pin.
14. Favorite Drink. Strawberry Daquiri is Kendall Vertes favorite drink.
15. Favorite Movie. Singin' in the Rain
16. Favorite TV show. Victorious
17. Sleeping Issues. She can't go to bed unless her cat, Rebel, is in the room.
18. Weird Quirk. She cannot take a shower unless she listens to music.
19. Her First Music Video. Kendall Vertes released her first music video, 'Wear Em Out' in 2015
20. Favorite Book. Black Beauty
21. Pets. When Kendall was younger, she had two pet guinea pigs. One was named BeBe after the brand BeBe and the other was called Juicy after Juicy Couture.
22. Braces. Kendall, started wearing braces in September, 2014
23. Bad Habits. A bad habit of Kendall would be that when she is in a hurry, she would often forget to put on socks. It gets really bad because when she takes off her shoes, the funk is enough to clear out the room.
24. What She Wants to Do When She Grows Up? Kendall Vertes would ideally love to dance on Broadway, however, if that does not work out, she wants to be a dentist.
25. Her dream job when she was little. When Kendall was a little kid, her dream job was to work at Subway, making sandwiches.
26. Best Friends. Kendall and Maddie Ziegler are inseparable friends.
27. She Does not Like Scary Movies. Kendall has shied away from scary movies because if she watches one, she would not be able to sleep. She would have to go sleep with her sisters or parents.
28. Favorite Book. Black Beauty
29. Social Media
Kendall has a pretty large following on social media. Her most popular account is the photo sharing app, Instagram .You can also connect with her on Instagram, Twitter, Youtube, Facebook and Snapchat.
Instagram – @Kendallvertes
Twitter – @Kk_Vertes
Snapchat Name – Officialkkv7
Facebook – kendallkvertes
Youtube – YouTube channel