Deprecated
: The PSR-0 `Requests_...` class names in the Requests library are deprecated. Switch to the PSR-4 `WpOrg\Requests\...` class names at your earliest convenience. in
/home/jdeeze/thefactninja.com/wp-includes/class-requests.php
on line
24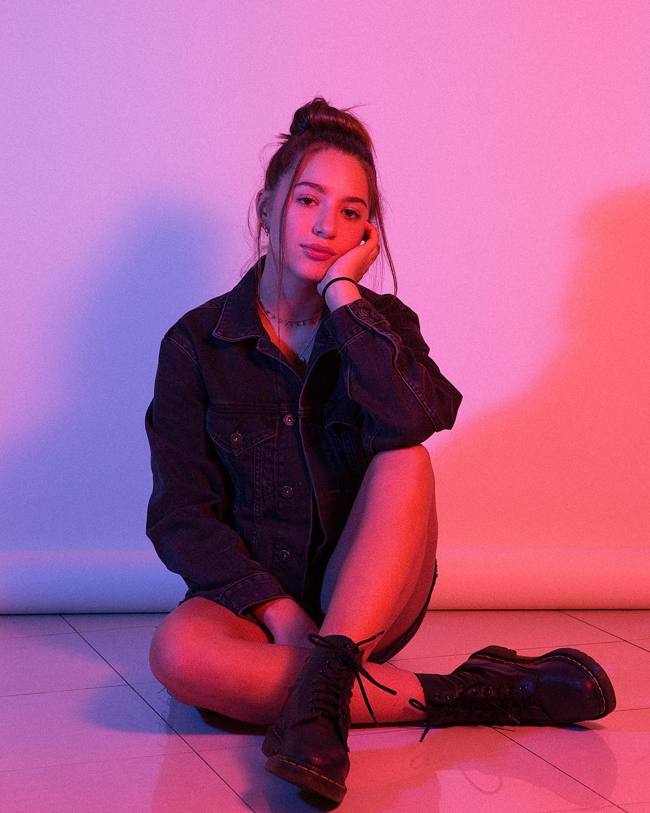 Mackenzie Ziegler is a young dancer from the United States. The teenager began dancing as a toddler and has already made a name for herself at just fourteen years old.
To learn more about Mackenzie, check out these super amazing facts like her eye color, talents, real name and more.
Birthday
. Mackenzie Ziegler's age is [showcurrentage month="05″ day="04" year="2004″ template="1″].Her birthday is June 4, 2004.Her Zodiac sign is a Gemini.
Birthplace. The teen was born in Pittsburgh, Pennsylvania, in the United States.
Siblings. Mackenzie Ziegler has five siblings including older sister Maddie Ziegler who is a well-known Actress and Dancer. On her father's side she has older brothers Ryan Ziegler and Tyler Ziegler. Through her mother's remarriage, she has older siblings Mathew Gisoni and Michele Gisoni (her step siblings).
Parents. Mackenzie's father is Kurt Ziegler and her mother is Melissa Ziegler-Gisoni. Her family also includes her stepfather Greg Gisoni.
Ethnicity. Ziegler is white with Italian, German and Polish ancestry.
Real Name. She was originally named Taylor Frances Ziegler; but had her name changed by her parents to Mackenzie Frances Ziegler just after two days after her birth.
Nicknames. People often all her Mac, Kenzie, Mack Z
Education. Mackenzie is being home-schooled, so she can keep up with her studies while she travels.
Outside of her formal education, the teen started attending dance school at the Abby Lee Dance Company at just 2 years old.
Mackenzie's body stats. She is just a teen and still growing, but her last known height was 5 ft 2 inches and she weighs about 101.5 pounds.
https://www.instagram.com/p/Boceq4nnGUm/
Who has she dated?
Mackenzie Ziegler was rumored to be dating singer and YouTuber
Johnny Orlando
after the two shot a music video together for the song Day & Night. Representatives for the pair have denied these claims however.
Eye Color. She has hazel eyes.
Natural Hair Color. Her natural hair color is brown.
Fashion Interests. Mackenzie has done endorsements for clothing brand Polo Ralph Lauren. In addition to that, in 2017, she was made a brand ambassador for the girls' focused fashion line from retailer Emily West.
In 2014, she collaborated with her sister to launch their short-lived fashion line The Maddie & Mackenzie Collection. She later launched her own exclusive t-shirt line under the label of Tee4Too in late 2016.
Favorite Color. She loves the color pink.
Favorite Food. Peanut butter and jelly sandwich.
Modeling Gigs. She once headlined a promotional campaign for Clean & Clear's fall back-to-school project with her older sister Maddie.
Favorite TV Show. The teen is a big fan of reality series Keeping Up With The Kardashians.
Favorite Movie. Pitch Perfect.
https://www.instagram.com/p/BnWqvsCgn_A/
TV Appearances. The dancer first appeared in the reality TV series, Dance Moms when she was just six years old. Later that year, she appeared in the short music film Just Like Summer in 2011 as a 7-year-old dancer.
Talents. Mack is very multi-talented. She is a ballerina and contemporary dancer, actress and singer. She also does gymnastics.
Charitable Acts. In collaboration with her mother and sister, the teen volunteers with the Starlight Children's Foundation, which works to support chronically ill youth and raise awareness about them.
In 2016 she also collaborated with Dancers Against Cancer and Love Your Melon to raise money and awareness for childhood cancers.
First Album. Her debut studio album, Mackenzie Ziegler was released on iTunes in 2014. It reached the top of iTunes pop charts.
Latest Accomplishments. In 2018, Mackenzie has been starring in high school drama series Total Eclipse and competing on Dancing with the Stars: Juniors. Later in the year, she will star as Dorothy in a holiday stage pantomime adaptation called The Wonderful Winter of Oz, in Pasadena, California.
Popularity. As of October 2018, Ziegler's social media penetration includes more than 11.5 million Instagram followers, over 10 million Musical.ly fans, almost 3 million YouTube subscribers and more than 1 million Twitter followers.
Social Media. You can follow Mackenzie on social media at Instagram, Facebook, Twitter, iTunes, YouTube and Snapchat: @Maltipoo17