Deprecated
: The PSR-0 `Requests_...` class names in the Requests library are deprecated. Switch to the PSR-4 `WpOrg\Requests\...` class names at your earliest convenience. in
/home/jdeeze/thefactninja.com/wp-includes/class-requests.php
on line
24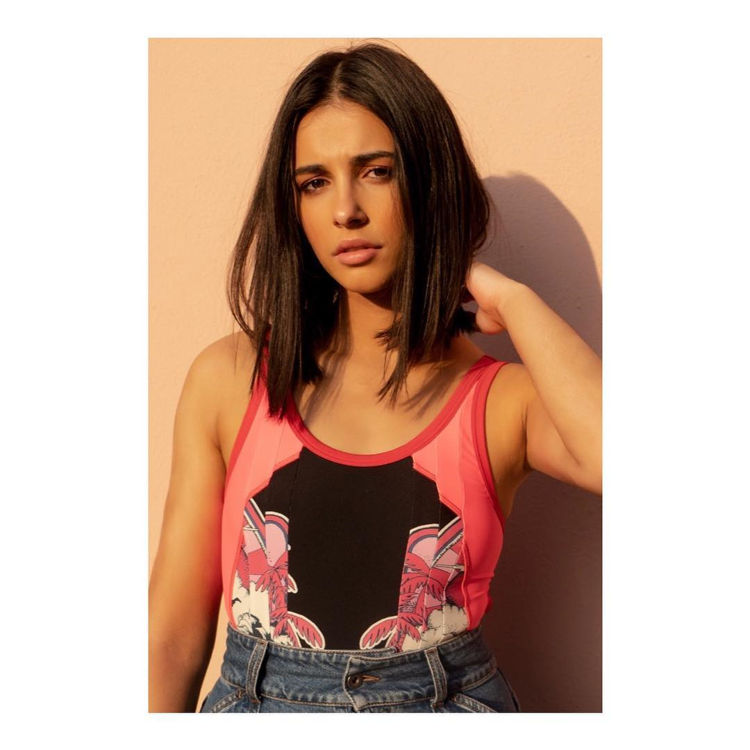 Naomi Scott is a British musician and actress. She is best known for roles in movies like 2017's Power Rangers and 2019's Aladdin and Charlie's Angels.
Take a look at this quick biography, where we highlight 15 Naomi Scott facts that you really should know. Find out interesting trivia such as who is her husband, her age, birthday, height, singing career and much more.
Who is Naomi Scott? Naomi Scott is a British musician and actress that had a big breakthrough on the silver screen when she played Princess Jasmine in the live action remake of Aladdin in 2019. She also played the Pink Ranger in 2017's Power Rangers. She also had a lead role in the reboot of Charlie's Angels.
Aside from acting, Naomi is also an accomplished singer. She has released 2 albums in 2014 and 2017.
Age/Birthday. Naomi Scott is [showcurrentage month="5″ day="6″ year="1993″ template="1″] years old. Her birthday is May 6th, 1993. Her zodiac sign is Taurus.
Birthplace. She was born in London, England.
Nickname. People often call her Nay.
Siblings. She has an older brother called Joshua.
Marriage. In June 2014, she married footballer Jordan Spence, who was once the England youth captain. They had dated for four years, before tying the knot.The two initially met at her parents' church.
.@NaomiScott, love you more than you know, so blessed to be able to do life with you.
Happy Birthday beautiful! ❤️ pic.twitter.com/hn8JP1R0Wd

— Jordan Spence (@jordanjspence) May 6, 2015
Ethnicity. Naomi Scott is mixed with Indian and English. Her mother is Gujarati Indian from Uganda and her father is English.
How Tall is She? Naomi Scott's Height is 5 feet 5 inches (165 cm).
Her parents are pastors. Naomi's parents Usha and Christopher Scott are both pastors at the Bridge Church, Woodford in Redbridge, United Kingdom.
In a 2019 interview with W, Scott explained what it was like being a child of 2 pastors. She made it known that they weren't strict like stereotypical pastors and she was allowed to discover the faith on her own. "Yes, I have a belief system, but I don't know everything, and we're all just as messed up as each other,"
She Really Loves Music. Naomi Scott started playing the piano and writing her own songs when she was just 15.
She Started Her Career as a Musician. Naomi Scott initially started her music career performing with the Bridge Church Youth Band. In a 2017 Huffington Post interview she explains her journey. "I grew up singing in church actually. That's kind of where I just the usual, I grew up on gospel music. I was singing from a young age." she further explained that "I remember that I chose 'Don't Speak' by No Doubt so that was my first kind of performance. I think from there, I felt like it was something I actually really enjoyed and wanted to do."
Discovery and Xenomania. She was later discovered by British pop singer Kelle Bryan, who was a member of the 90s girl group Eternal. From there, Naomi Naomi went on to work with Xenomania, the production team responsible for the best bits of Girls Aloud and the Sugababes' discography.
She Released Her First Album in 2014. Naomi Scott released her first EP, Invisible Division, in 2014. Her sophomore album, Promises, was released in 2017.
Humanitarian. Naomi Scott does a lot of humanitarian work. She regularly participates in outreach work and missionaries. She also took time out to travel to Slovakia where she was able to teach English in schools and also perform with her youth band.
Jazz Performance. Scott once performed a solo jazz performance in London's prestigious Royal Festival Hall.
She is a Disney Kid. In 2011, she played Mohini "Mo" Banjaree in the Disney Channel Original Movie Lemonade Mouth. She also had an acting gig in the British Disney Channel series called Life Bites back in 2008.
The Steven Spielberg Connection. Her first major US role came courtesy of Terra Nova, which was directed by Steven Spielberg. Terra Nova was only on air for 1 season.
Her Big Breakthrough. Naomi Scott's star power came to the front, when she had her breakthrough role in 2017's Power Rangers. She appeared as Kimberly, the Pink Ranger.
2019 Blockbusters. Scott landed the role of Princess Jasmine, in the summer blockbuster, Aladdin, which co-starred Will Smith as the Genie and and Mena Massoud as Aladdin.
She also was one of the leads in 2019's reboot, Charlie's Angels, which co-starred Ella Balinska and Kristen Stewart.
Favorite Movie Growing Up. She loved Bend it Like Beckham.
Social Media. You can connect with Naomi Scott on social media on Instagram Twitter, Facebook, YouTube and SoundCloud