Deprecated
: The PSR-0 `Requests_...` class names in the Requests library are deprecated. Switch to the PSR-4 `WpOrg\Requests\...` class names at your earliest convenience. in
/home/jdeeze/thefactninja.com/wp-includes/class-requests.php
on line
24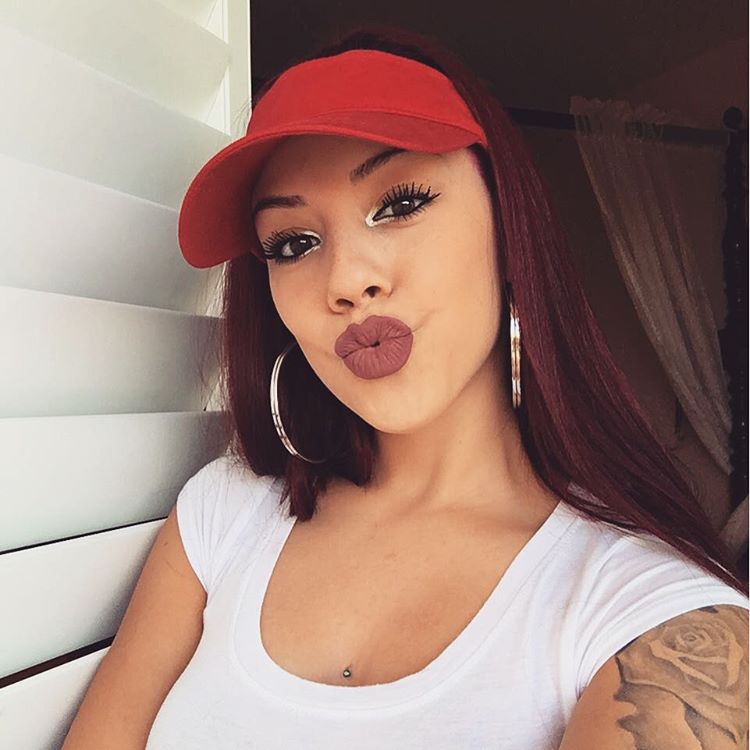 With over 4 million followers on the app, Salice Rose is one of many famous Instagram models. Known for her outrageous red hair and her hilarious skits, Rose is a native of California.
Her bubbly and captivating personality seen through her Instagram videos instantly made Rose a hit, gaining her a fanbase that continues to grow daily. Now take a look at 15 facts that are worth knowing about the Instagram sensation Salice Rose.
Her Birthday
. Salice Rose's age is [showcurrentage month="11″ day="20" year="1994″ template="1″].  Her birthday November 20th, 1994. Her Zodiac sign is Scorpio.
Ethnicity. Though born and bred in California, Salice Rose is of Peruvian descent.
Rank on Instagram. Rose ranks a high of 23 on the list of top Instagram personalities. She was one of the app's earliest viral content producers sharing content as far back as 2013.
What is she known for?. Unlike most other Instagram models, Salice is not known for pictures. She is famous because of her comedic videos and posts that are shared and enjoyed by her fans all around the world.
Relationship Status. Rose is by all indications single and ready to mingle. She has not been linked to anyone, and if she is indeed in a relationship then she is definitely keeping that bit of her life under wraps.
Sexuality. There have been rumors that Rose is gay but these remain largely speculative since she has not been linked to any particular  female.
Celebrity Crush. 
Salice is a huge fan of singer Trey Songz and his music.
Business Interests. The Instagram model is a brand ambassador for the fashion outfit "Fashion Nova" which operates online. By sharing the brand with her millions of followers, Salice hopes to capitalize on her social media fame.
Nicknames and their origin. Salice is nicknamed "Salsa Roja" because of her distinctive red hair. She also calls herself "Popeyes Queen" because of her love for the restaurant and the amazing biscuits that they serve.
Her "Roots". Salice is actually a brunette that dyes her hair red because she thinks it suits her better. One would be hard pressed however to find a picture of the Instagram model without her signature red hair.
Languages Spoken. Rose is bilingual and though she does not speak the language much, she is actually conversational in Spanish.
Favorite Foods. Salice Rose absolutely loves junk food. Her favorite things to eat are cheetos, pizza rolls and popeyes. For those who know her well, her love for food features very often in her vlogs and videos.
The Waist Training Controversy. Salice has had her bad days on the internet. At the onset of the trend, Rose at one point promoted waist training on her social media platforms. There was however a lot of backlash from supporters who thought that the trend was dangerous and she later deleted all the pictures from her Instagram and seemingly stepped away from the promotions for a while.
YouTube Presence
She is not only famous on Instagram, the entertainer has over 200,000 subscribers on the video sharing platform YouTube.
Video Content
Her videos are surprisingly very relatable. In many of her YouTube videos, she addresses problems that young people might have and offers solutions and often times very good advice. She might not be an all-knowing Sage, but she definitely knows how to connect with her fans.