Deprecated
: The PSR-0 `Requests_...` class names in the Requests library are deprecated. Switch to the PSR-4 `WpOrg\Requests\...` class names at your earliest convenience. in
/home/jdeeze/thefactninja.com/wp-includes/class-requests.php
on line
24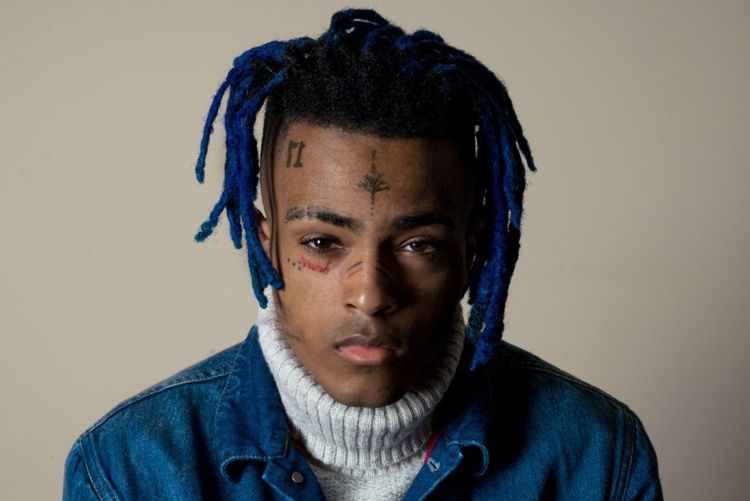 XXXTentacion was an upcoming American rapper and songwriter, best known for singles such as Sad! and Moonlight. The rapper was a controversial figure with an unconventional style that drew on techniques such as distortion and heavy guitar-backed instrumentals. X was inspired by third wave Emo music. He struggled with depression for most of his life and this came out in his music which had a sad sombre mood.
The rapper was murdered at just 20 years old, in a robbery. Following his death, his album sales doubled and his music became even more famous than it was during his lifetime. The rapper was recently honored at the 2018 BET Awards.
To learn more about the life and work of XXXTentacion, check out the facts below.
Birthday. XXXtentacion's age is [showcurrentage month="01″ day="23" year="1998″ template="1″]. His birthday is January 23, 1998.Her Zodiac sign is an Aquarius.
Birthplace. XXXTentacion was born in Plantation, Florida in the United States but later moved to Lauderhill where he spent most of his childhood years.
Siblings. X had two half siblings, an older sister named Ariana and a younger brother named Aiden.
Family. He was very close to his mother Cleopatra Bernard. Three days after the rapper died, she confirmed that his girlfriend Geneva is pregnant with what will be the rapper's only child. The baby will be born in November 2018.
Ethnicity. XXXTentacion identified as African American but was actually multiracial. He had Jamaican, German, Indian, Egyptian and Italian heritage.
XXXTentacion Real Name. The rapper's given name was Jahseh Dwayne Onfroy. His friends called him X, Young Dagger or Xiller.
Education. X was a student at Piper High School in Sunrise, Florida before he dropped out in the tenth grade.
How Tall Was He? He was 5'6 inches (1.68 m). See more on XXXTentacion's height here.
Distinctive Features. X was well known for his signature hairstyle – half blonde and half black locks which he generally wore in a top knot. He also had several face tattoos, the most prominent being a tree on his forehead and an elephant on his neck.
Best Friend. Onfroy's best friend was fellow rapper 'Ski Mask the Slump God'. The two collaborated on several musical projects prior to 2017 before a feud developed between the two and Ski announced on social media that he would be separating himself from Onfroy.
Eye Color. XXX had dark brown eyes.
His First Album. He released his first studio album titled '17' in August 2017. It sold more than 88, 000 copies within the first week.
Musical Instruments. X was not only a vocalist and rapper. He was an excellent guitar player and also dabbled in playing the piano.
Musical Journey. He started singing after his aunt convinced him to join the choirs at his school and church. His first successful single was Vice City which went viral on SoundCloud in 2014.
Legal Battles. Onfroy had his first run in with the law at just 6 years old when he stabbed a man for threatening his mother. In his teens he served a one-year sentence for burglary, armed robbery and possession of a firearm.
His Death. XXXTentacion was shot and killed at the age of 20 years in Deerfield Beach, in his home state of Florida. He'd been looking at motorcycles at a dealership before he was ambushed and shot in his car. Three people were charged for his murder.
Posthumous Success. In the week following X's death, his single Sad! went from number 52 on the Billboard Hot 100 list to number 1, making him the first artiste since Biggie in 1997 to have this major achievement.
Awards. XXX was posthumously awarded Favorite R&B Album at the 2018 American Music Awards and Best New Hip Hop Artiste at the 2018 BET Awards. He was nominated for the Top R&B Album at the Billboard Music Awards in 2018, and New Artiste of the Year at the American Music Awards 2018.
Social Media. You can follow XXXTentacion's legacy pages on social media at Instagram, SoundCloud, and via Snapchat Name: @xxxtentacion