Deprecated
: The PSR-0 `Requests_...` class names in the Requests library are deprecated. Switch to the PSR-4 `WpOrg\Requests\...` class names at your earliest convenience. in
/home/jdeeze/thefactninja.com/wp-includes/class-requests.php
on line
24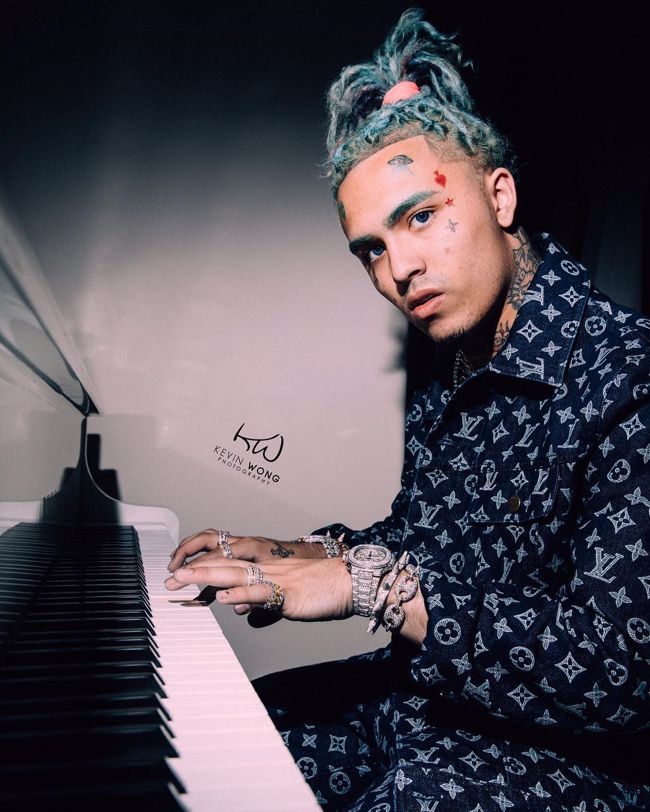 Lil Pump is an upcoming rapper and hip hop artiste, with a huge fanbase that continues to grow. The songwriter and producer has an extensive social media following, with more than five million YouTube subscribers and about 10 million followers on Instagram.
Pump debuted his first single on SoundCloud in 2016 and soon became one of the top rappers on the site. His success on SoundCloud earned him recognition among the South Florida underground rap scene. In 2016 Pump co-headlined his first tour, and booked his first performance at the Rolling Loud Festival, establishing himself as one of the top acts of his generation.
To find out more about this upcoming star, check out these 22 facts about Lil Pump.
Birthday. Lil Pump's age is [showcurrentage month="08″ day="17" year="2000″ template="1″]. His birthday is August 17, 2000. His Zodiac sign is a Leo.
Birthplace. Lil Pump was born in Miami, Florida but later moved to Los Angeles, California to further his rap career.
Family. The rapper has several siblings, however their identities are not known as they have kept out of the spotlight.
Sister. While Mr. Lil does not put his real family out there, he often calls fellow rapper, Lil Tay his sister.
Ethnicity. He identifies as multiracial but is of Hispanic descent. Lil Pump's father is from Cuba while his mother is from Mexico.
Lil Pump's Real Name. The rapper's real name is Gazzy Garcia.
Education. Like many of his fellow rappers, Lil Pump never graduated high school. He briefly attended the Charles W. Flanagan High School before dropping out in his freshman year.
Body Stats.  Pump is approximately 5 ft 6 in or 167 cm tall and weighs around 64 kg.
Eye Color. The rapper has dark brown eyes.
Distinctive Features.  Lil Pump is known for his signature locked hairstyle which he sports in multiple colours.
Tattoos. He is covered in tattoos and has a huge replica of Gucci's crest tattooed on his chest. He also got a tattoo to honor, fallen rapper, XXXtentacion. The tat is the letters "LLJ" on his arm. He revealed that it means "Long Live Jahseh." Jahseh Onfroy is the legal name for XXX.
Noteworthy Quirks. The rapper releases cartoon characters of himself with all his music – including singles and mixtapes.
Harvard. In 2017, Pump set the internet abuzz, when he tweeted out that "I really did drop out of Harvard to save the rap game". Many people began speculating if he really did go to Harvard. He did put out a mixtape called Harvard Dropout, so that could be the reason for the tweet.
There was a change.org petition to "Give Lil Pump a Harvard Degree"
Girlfriend. Pump has been seen on dates with dozens of women since he became famous, but the rapper has not claimed any of these women as his girlfriend.
Death. In 2017, there was concern that Lil Pump was dead. This was due to the confusion that Pump's name was somewhat similar to fellow druggy rapper, Lil Peep, who died from a drug overdose.
Famous Friends. Lil Pump was very close to late rapper Lil Peep who died from a drug overdose in November 2017.
Breakout Single. In 2017 the rapper had the world singing along to his breakout hit single 'Gucci Gang'. The song spent several weeks on the US Billboard Hot 100 chart where it peaked at number 3 in November 2017. With a length of 2 minutes and 10 seconds, Gucci Gang is the shortest song to rise to the top 10 of the Billboard charts since 1975.
His First Album. Pump released his self titled album 'Lil Pump' in October 2017. The album was a collaborative effort featuring other famous rappers such as Lil Yatchy, Rick Ross, Gucci Mane, Chief Keef and 2 Chainz.
Awards. Pump's top single Gucci Gang was nominated for Top Streaming Song at the 2018 Billboard Music Awards. The rapper was also nominated for Push Artiste of the Year at the 2018 MTV Video Music Awards.
Inspired By. Pump has told several interviewers that he was heavily influenced by fellow entertainers Chief Keef and Lil B.
Legal Troubles. Lil Pump has had his fair share of run ins with the law. He was kicked out of school for starting a riot in his freshman year. Then in February 2018, the rapper was arrested for firing a gun inside his home. Since he was still a minor at the time, he was sent to Sylmar Juvenile Hall and subsequently released with an ankle monitor which he wore for several weeks.
Social Media. You can follow Lil Pump on social media at Instagram, Facebook, Twitter, YouTube, SoundCloud and his Snapchat name: @ LilPumpJetSki