Deprecated
: The PSR-0 `Requests_...` class names in the Requests library are deprecated. Switch to the PSR-4 `WpOrg\Requests\...` class names at your earliest convenience. in
/home/jdeeze/thefactninja.com/wp-includes/class-requests.php
on line
24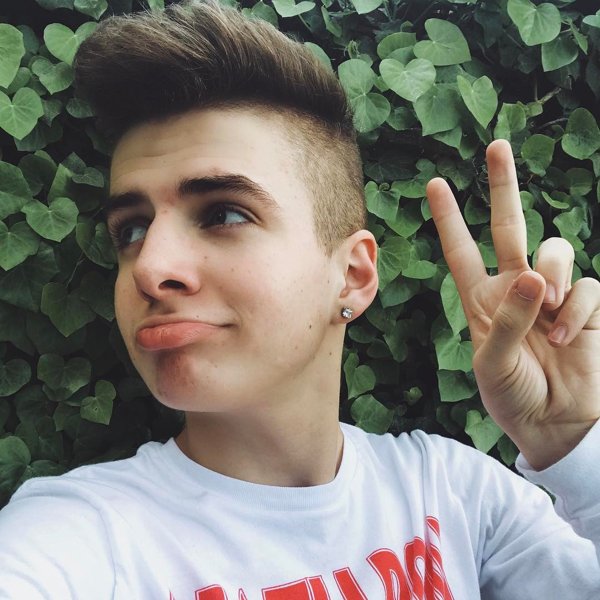 Zach Clayton is one of the most popular streamers on the YouNow Live social media platform. Using his moniker bruhitszach, he has amassed a following of over 1 million people on YouNow and more than 2 million followers on Instagram.
Fans can't seem to get enough of this social media star and musician, and as such, check out these 14 facts about Zach Clayton, that I think you will to be pretty interesting.
His birthday is June 22, 2000. His birth sign is Cancer.
He is from the Austin, Texas area.
His rise to stardom was due to the success he had on the popular social media app, YouNow with his unique personality bruhitszach. He got millions of followers on the YouNow platform, as well as Instagram.
His social media handles. You can follow Zach Clayton (bruhitszach) at
He is in a group, called 5quad, which includes other popular YouNow. broadcasters Nick Bean, Edwin Burgos, Rudan C, and Timmy Connors.
https://www.instagram.com/p/BRrc6dfFPxr/
He really loves Nesquik Strawberry milk.
He loves to play soccer and he feels that he could be as big as soccer superstar Ronaldo. He started playing when he was about 3 years old and he has played not only for his high school's team but also the Lonestar Soccer Club.
In 2017, he started a relationship with Daniella Perkins. He also dated Musical.ly star Baby Ariel for a couple of months in 2016.
When bruhitszach and Baby Ariel broke up, fans were devastated. The two released a statement as to why the breakup happened. It read, "We wanted to let all of you know that Zach and I love each other so much, but it's gotten too hard for us to be together with all the distance between us, our hectic schedules, and preparing for our tours, so we have decided its best to just be friends?."
He has 4 pets, including a couple dogs and a cat.
He has released a couple of songs like Nothin' But Love, Odd Petals and Insta-Bae
Zach is scared of snakes and spiders.
He is good friends with fellow Musical.ly star Duhitzmark.
He almost died when he was 6 years old. In an interview, Zach explained "I remember when I was 6 years old I was playing soccer in the yard and the ball went into the street and you know, I was young so I just ran to get it. I didn't look both ways and just ran into the street. This car literally had to slam on its breaks. If I went one more step who knows what would've happened."