Deprecated
: The PSR-0 `Requests_...` class names in the Requests library are deprecated. Switch to the PSR-4 `WpOrg\Requests\...` class names at your earliest convenience. in
/home/jdeeze/thefactninja.com/wp-includes/class-requests.php
on line
24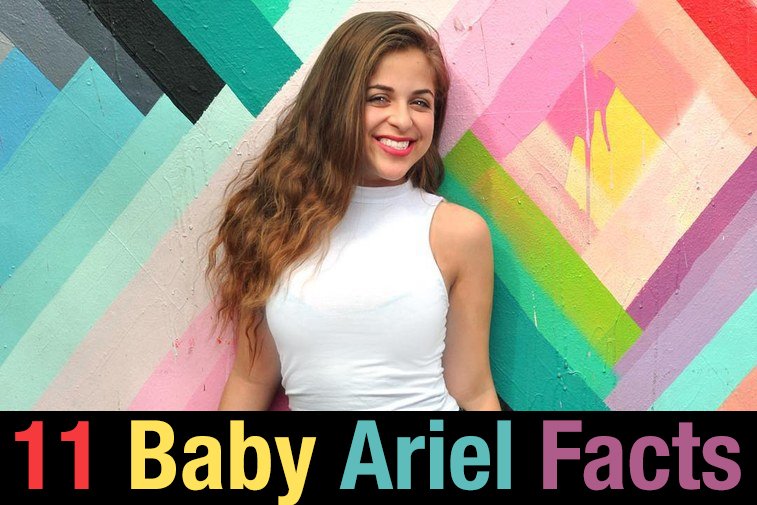 Baby Ariel is by far the biggest star on the social media app, Musical.ly. She has millions of followers and her fans can't get enough of her and her lip-synced videos.
Below, take a look at 11 amazing facts that I bet you didn't know about Musical.ly star, Baby Ariel.
Her Real Name. Everyone knows her as Baby Ariel, but fans often want to know what's her real name? Her real name is Ariel Martin.
She Grew up in South Florida. Baby Ariel was born in South Florida and she has a little brother, Jacob (King Jacob). She still lives in South Florida with her parents. Her father is from Panama and her mother was born in New Jersey. Her grandparents are from Israel, Cuba, Spain and Panama.
Birthday. Baby Ariel's age is [showcurrentage month="11″ day="22" year="200″ template="1″]. Her birthday is November 22, 2000. Her Zodiac sign is Sagittarius. This means she is curious and energetic and loves to travel. She has an open mind and she will travel across the world in search of the meaning of life.
She is Dating Another Social Media Star. Currently, Ariel is dating social media star Blake Grey. In 2016, she had dated YouNow star, Zach Clayton (@bruhitszach)
She Started Musical.ly Because She Was Bored. Baby Ariel started out on Musical.ly because she was bored. She started using the app in the summer of 2015. She had moved into her grandparents' house during the summer and found herself getting really bored.
She found an app called Musical.ly and she was able to make lip-synching videos and share them with her friends. People started liking her videos and after a couple of weeks she had a few thousand, then hundred thousand and then a million fans on Musical.ly.
Currently, Ariel is one of the top Musers with millions of followers. She finds herself in good company with other Musical.ly stars like Loren Gray, TheyLoveArii, Savannah Soutas, Lisa and Lena, and Mario Selman
She Loves Doing Regular Teenage Stuff. Baby Ariel is just like your regular teen. She loves spending time with her friends, as well as going to the movies, parties, dancing, singing and having fun. She still has to do her homework and keep her grades up in school. Even though she has a ton of fans, she is basically still the same person.
Baby Ariel's First Musical.ly Video. Baby Ariel's first Musical.ly video was "Stupid Hoe" by Nicki Minaj.
Her Favorite Color is Red. In a Q & A session on Youtube, Ariel revealed that her favorite color is red.
Baby Ariel was a Victim of Bullying. At the start of her Musical.ly career, Baby Ariel fell victim to bullying. She realized that she got a lot of love and support from her family, friends and fans, but there were some who were mean to her for no apparent reason. In an interview with Wonderwall.com, Ariel stated that "there are people who are mean for no reason, who make hateful comments about me without knowing me, and treat me as if I don't deserve love and support.  Even though this wasn't "bullying" in the way we usually think of it, it made me realize how many kids are picked on, bullied, and abused for how they look, act, believe, or behave. And it's not right.
 She Created Her Own Movement to Combat Bullying. Ariel felt that everyone is special in their own way and they should get to let their light shine. She feels that when someone gets picked on, they can't really be themselves. She created #Arielmovement, a place where kids can be themselves with no negativity. Everyone will have love and support and everyone will stick up for each other.
Social Media. Ariel is the queen of social media and she has amassed millions of followers across different accounts. You can connect with her at:
Instagram: @babyariel
Twitter: @babyariel
Facebook: @officialbabyariel
Snapchat: arielxrebecca
Baby Ariel's Most Popular Youtube Video. The most popular Youtube video on Ariel's channel is a Musical.ly tutorial showing kids the right way to make interesting videos using this social media app.