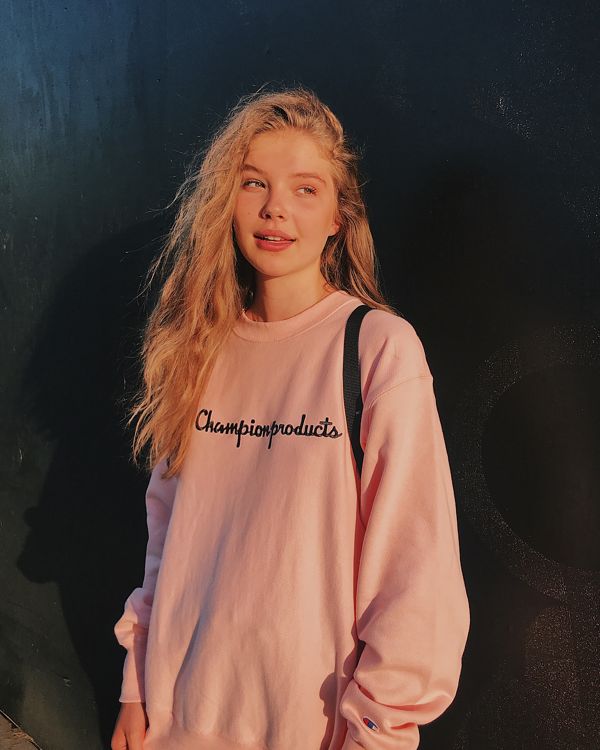 Ellie Thumann is an American model and Youtube Star. She has gained millions of followers on her YouTube channel that focuses on fashion, beauty and DIY. She is also signed to Next Management as a model.
Want to get to know her? Take a look at these 12 Ellie Thumann facts.
Birthday
. Ellie Thumann's age is 21. His birthday is October 29, 2001. H er zodiac sign is Scorpio.
Birthplace. She was born in Phoenix, Arizona, USA.
Siblings. She has a brother and a sister named Will and Erin.
Favorite Color. She loves purple.
Favorite Disney Characters. Mickey and Stitch
Fans. She calls her fans, Elliephants.
Girdies. Ellie is a part of the Youtube BFF group, 'Girdies', with gal pals  Emma Chamberlain, and Hannah Meloche
Measurements. Height – 5'10.5″, Shoe Size – 10. Eye Color – Brown, Waist, Hips.
Favorite Movie. Ellie tweeted out that Teen Beach Movie is her favorite Disney Movie.
teen beach movie is literally my favorite Disney movie of all time

— Ellie Thumann (@EllieThumann) April 9, 2018
Youtube Channel. Ellie Thumann launched her YouTube channel on 2nd March 2014, when she was just 13 years old. The firs video she uploaded was "10 Facts About Me".
Next Management Model. She is also a model and worked for Next Management Model. The agency is known for signing influencers and her modeling life is hectic, as she is always travelling.
Depop. Ellie has her own storefront on the popular website, 'depop'. She sells a lot of her old clothes on there.
Social Media. Ellie is active on Youtube, but her popularity has translated to Instagram and Twitter. You can follow her below at:
Instagram: @elliethumann
Twitter: @elliethumann
Snapchat Name: @elle.ok