Deprecated
: The PSR-0 `Requests_...` class names in the Requests library are deprecated. Switch to the PSR-4 `WpOrg\Requests\...` class names at your earliest convenience. in
/home/jdeeze/thefactninja.com/wp-includes/class-requests.php
on line
24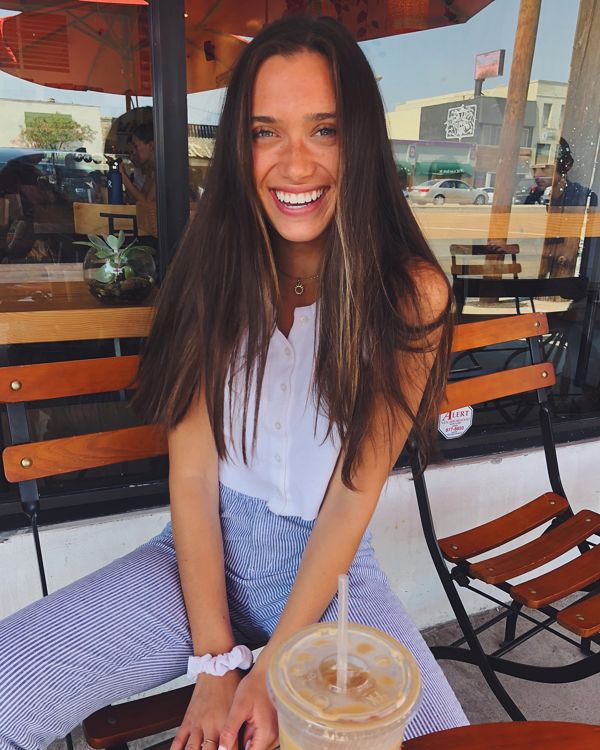 Hannah Melochie is an American travel, lifestyle, fashion and beauty YouTuber. She has developed quite a following on her Youtube channel, where she has close to a million subscribers. She has also made a name for herself on Instagram.
Below, we will highlight 13 facts about Hannah Meloche that you may not know.
Birthday:
Hannah Meloche's age is [showcurrentage month"02″ day="06" year="2001″ template="1″]. Her birthday is February 6, 2001. Her zodiac sign is Pisces.
Birthplace: She was born in Santa Monica, California.
Michigan. When Hannah Meloche was 8, she moved to Michigan from California after her parents divorced.
Siblings. She has three brothers named Reeve, Jack and Andrew, as well as a sister named Ella. Hannah also has a step-sister and step-brother.
Boyfriend. Hannah is dating Lacrosse star, Jacob Hoexum.
Girdies. Hannah is a part of the Youtube BFF group, 'Girdies', with gal pals  Ellie Thumann, and Emma Chamberlain.
Eye Color.  She has two different eye colors. Her right eye is bluer and her left eye is greener.
Travel
. Her family likes to travel a lot and she has been to almost every state.
Best Childhood memory. Her best memories are those when she was in Cali.
Music. She loves listening to music and has an affinity for singing.
Film. Hannah is loves filming and creating. She would often record videos on her mom's cellphone when she was smaller. When she was 11, she got an iPad and it was there she taught herself to film, edit and create.
Weiredest Thing Ever Eaten. She doesn't remember exactly what it is called, but it was something in Europe
How Tall is She? Hannah's height is 5' 7"
Social Media. Hannah Meloche has a growing following on a variety of social media accounts. You can follow her on Instagram, Twitter,  Tumblr, Spotify, VSCO, Snapchat,  and Pinterest