Deprecated
: The PSR-0 `Requests_...` class names in the Requests library are deprecated. Switch to the PSR-4 `WpOrg\Requests\...` class names at your earliest convenience. in
/home/jdeeze/thefactninja.com/wp-includes/class-requests.php
on line
24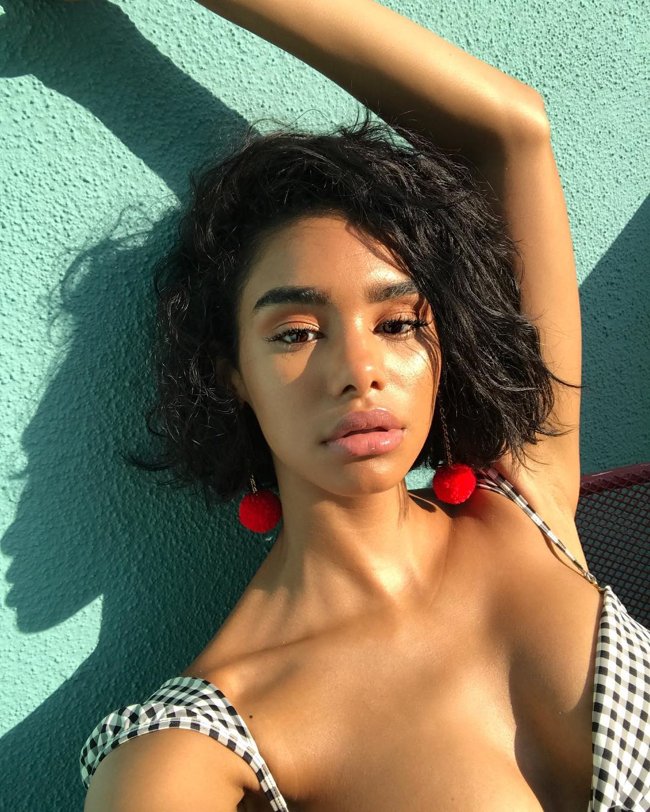 Model Naressa Valdez is quickly making a name for herself in the industry. She went from being unknown, to being the face of multiple campaigns. The future looks bright and we can only expect to see more of her as her career moves forward.
People want to more about Naressa. From a biography, trivia and anything else. Below, we will highlight 11 really cool facts about Naressa Valdez.
1. Birthday
June 16, 1993. Her sign is Gemini.
2. Hometown
Naressa is from Sacramento, California
3. Ethnicity
Since so many people ask me everyday what ethnicity I am

Italian🇮🇹
Mexican🇲🇽
Native American
African American
Portuguese 🇵🇹

— Naressa Valdez (@NisaPizza_) May 12, 2016
Italian, Mexican, Native American, African American and Portuguese
www.instagram.com/p/BVdrRADF0ja
4. Family
Naressa has highlighted her family (mom, dad & baby sister) in a couple of her social media posts.
My parents 😭😂… They were 19… I was 3😅 pic.twitter.com/2hNrMh2wnR

— Naressa Valdez (@NisaPizza_) December 27, 2015
Ahhhh my sister!! My little muchichi babyyyy!!!! pic.twitter.com/Rx9PsWNXVc

— Naressa Valdez (@NisaPizza_) November 16, 2014
5. Nickname
Naressa's nickname is pizza. As a little kid, she would constantly copy the Lil Caesars ad where the character says "Pizza Pizza". She was called Nissa Pizza and the name has stuck ever since.
6. Modeling
Naressa Valdez is signed with Wilhelmina International. In an interview, she highlighted that she has had a fascination with walking the runway since she was very young. She always thought it would be the ideal profession to have.
7. How She Got Discovered
Naressa Valdez got discovered by Kitten Galore when they were hash tagging pizza and came across her Instagram account. Before the discovery, she was just a regular girl taking selfies and food pics.
8. Measurements
Naressa Valdez's height is 5' 8". Her bust, waist and hips are 33"-24"-34". She wears size 7 shoes. She has brown eyes and dark brown hair.
9. Chris Brown & Tyga
Naressa appeared in the music video for 'Ayo' by Chris Brown and Tyga.
10. Favorite emoji
Valdez's favorite emoji is the side eye moon ?
11. Social Media
Naressa Valdez has a huge following on social media and you can connect with her on Instagram, Twitter and Snapchat
Instagram – pizzapizza_nisa
Twitter – @NisaPizza_
Snapchat Name – pizzapizza_nisa