Deprecated
: The PSR-0 `Requests_...` class names in the Requests library are deprecated. Switch to the PSR-4 `WpOrg\Requests\...` class names at your earliest convenience. in
/home/jdeeze/thefactninja.com/wp-includes/class-requests.php
on line
24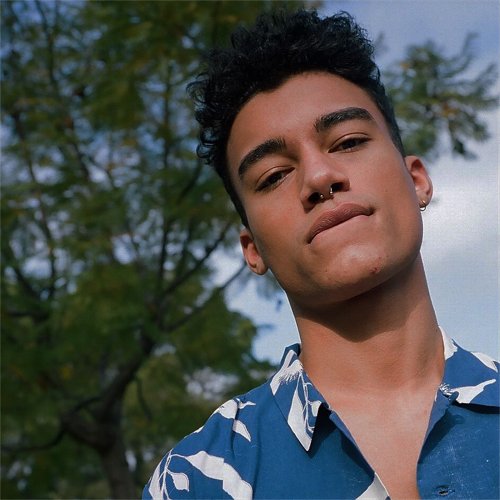 Model Reece King is definitely a young up and coming model who is making waves, especially on social media where his status continues to grow.
With his unique and eye catching look, it is easy to see why this model is in such demand.
If you want to learn more, take a look at these 21 facts about Reece King that are pretty interesting.
https://www.instagram.com/p/BUwo5K2B5nU
His Full Name. Full name is Reece Anthony King
His Birthday. Recce King was born November 1, 1994. His birth sign is Scorpio.
Birthplace. Essex, England
Ethnicity.  Reece is mixed race. His father is Irish and his mother is from the Caribbean island of St. Vincent.
https://www.instagram.com/p/BUXJL74hoQ9
Family. Reece is the youngest of 3. He has two siblings, an older brother and sister.
His measurements. Height 182CM, 5' 11 ½". Shoe size 40.5 EU/7½ US/7 UK
He has a weird superstition. Anytime he sees a magpie, he will salute it.
Eye color. Reece has brown eyes.
https://www.instagram.com/p/BRDndhkBasl
Tats. Reece has admitted that the one thing he could not live without would be his tattoos and it almost feels like a second skin for him. He got his first when he was 14 and he explained in an interview that he is "more confident thanks to my tattoos".
Some of Reece's tattoos include a wolf on his hand, owl on the inside of his forearm and a lion on his finger.
How he got into modelling? Reece King never dreamed that he would become a model and his rise to fame was all based on an Instagram post. He posted a picture on the social media site wearing a LAMODA septum ring and LAMODA reposted the pic and it essentially went viral.
2 weeks after the LAMODA repost, his now agent found him on the Gram and got him signed with Supa Models.
The places he would love to live. He has stated that both Thailand and Tokyo would be two places he would love to live.
What he does outside of modelling. Because Reece is always working, any downtime he gets is spent binge watching Netflix. He loves shows like American Horror Story, as well as old movies. He also skates, hangs out with his friends and works on clothing.
Favorite part of modelling. Reece has stated that the best part about modelling is that he is able to be financially secure. Aside from that, he loves the travelling, as "Every place I've got to travel to I haven't been before."
His dream date. King has admitted that his dream date would be pretty cliché. He likes to watch the clouds and sky and it would be cool if he sat next to someone who enjoys that just as much as he does.
https://www.instagram.com/p/BRQYoYnBUlX
Ice cream! Reece King's favorite ice cream flavor is cookies and cream.
Social Media. King is pretty active on social media and his boyish good looks makes it easy to see why. His social media accounts are:
Instagram – @reeceking_
Twitter – @reeceking_
Facebook – reecek11
Snapchat – reecekingley
Cindy Kimberly. Reece is friends with fellow model Cindy Kimberly and you can often catch her in some of his Instagram posts.
His most embarrassing story. He was skating and there was a bus that was driving past him. For someone reason he decided to start showing off and fell in front of the bus and  that caused a small traffic pileup. He was embarrassed, but he was able to grab his skateboard and speed off.
Sexuality. Reece has acknowledged a couple times on his Twitter that he is in fact bisexual.
well i'm actually bisexual but yeah you can put me in whatever box suits you best

— Reece King (@reeceking_) January 16, 2017
His go to outfit. Reece likes to keep it simple when it comes to clothing and you will often find him in ripped jeans, baseball cap, a baggy jumper, jewelry and comfortable shoes.
He was on MTV. One of his first gigs was on a MTV show called 'Someone Like Me'. The show focused on the global conversation surrounding safe sex.