Deprecated
: The PSR-0 `Requests_...` class names in the Requests library are deprecated. Switch to the PSR-4 `WpOrg\Requests\...` class names at your earliest convenience. in
/home/jdeeze/thefactninja.com/wp-includes/class-requests.php
on line
24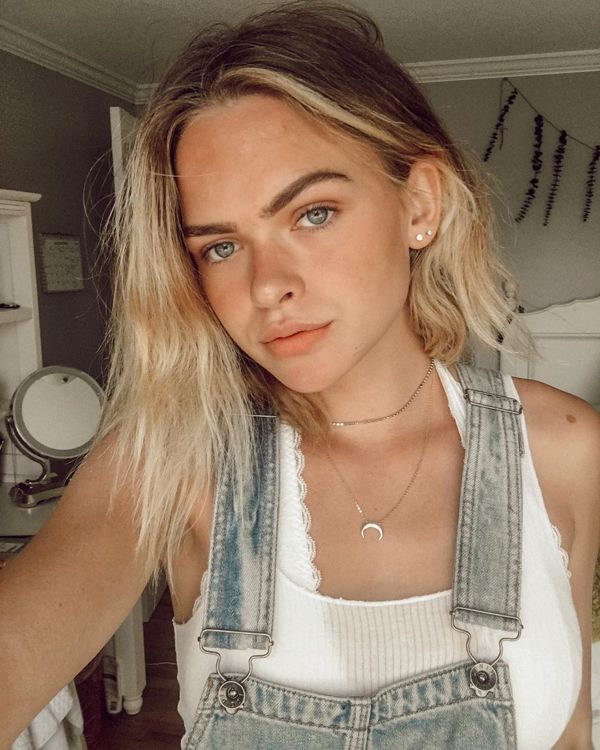 [showcurrentage month="05″ day="12" year="1999″ template="1″] year old, Summer McKeen is one of the top young Youtubers who is out there killing the game. With more than a million subscribers, she is really taking the world by storm.
If you are a fan or want to know more, take a look at these 18 Summer McKeen facts. Get a quick biography, learn her age, birthday, height, her boyfriend and more.
Birthday. Summer McKeen's age is [showcurrentage month="05″ day="12" year="1999″ template="1″]. Her birthday is May 12, 1999. Her Zodiac sign is Taurus.
Birthplace. Eugene, Oregon.
Siblings. She has two sisters Madison and Brie McKeen.
Her Height? Summer McKeen is 5' 6"
5'6! Not tall at all lol https://t.co/HTcjtPok91

— sums (@summermckeen) November 3, 2016
Acting. She appeared in the Web Series, 'Afterschooled' with other stars such as Hayley LeBlanc Dylan Jordan and Jenna Davis.
Dylan Jordan. Summer McKeen is dating fellow Youtube star Dylan Jordan. The two met after their appearance on the web series, Afterschooled. The two had a connection and he wanted to see her again. He flew out to Oregon and at the 2nd day after dinner, he asked her if she wanted to be his girlfriend.
Her Long Distance Relationship. The main thing she hates about being in a long distance relationship is having to say goodbye to Dylan when they meet.
Jewelry. She designs necklaces under her jewelry brand, that is named after her.
Her First Youtube Channel. Summer's first channel was named lookyheregirl. It was named after a song by Bruno Mars?
Pulled over by a Cop. She has been pulled over by the police, because she was once on Snapchat while Driving.
Religion. Summer McKeen is Mormon.
Waiting Until Marriage. Summer is still a virgin and she is saving herself until she is married. That is the way she was raised and she plans on sticking to those values. She however does not look down on how others choose to live their lives.
Go-to Breakfast. She really loves waffles.
Favorite Movie. Clueless and Titanic. Dylan. Titanic
Biggest Insecurity.  She has cellulite.
Starbucks Go to Drink. Summer Mckeen used to love the Starbucks Pink Drink, but she is now a fan of the Violet Drink. The Violet Drink is a mix of sweet blackberries and tart hibiscus, mixed with coconut milk. She gets hers with no ice and berries.
Place she wants to Visit. Bora Bora
Social Media. She has millions of fans spread across different platforms such as Instagram and Twitter. You can follow her at
Instagram: @summermckeen
Twitter: @summermckeen
Snapchat Name: @summermckeen