Deprecated
: The PSR-0 `Requests_...` class names in the Requests library are deprecated. Switch to the PSR-4 `WpOrg\Requests\...` class names at your earliest convenience. in
/home/jdeeze/thefactninja.com/wp-includes/class-requests.php
on line
24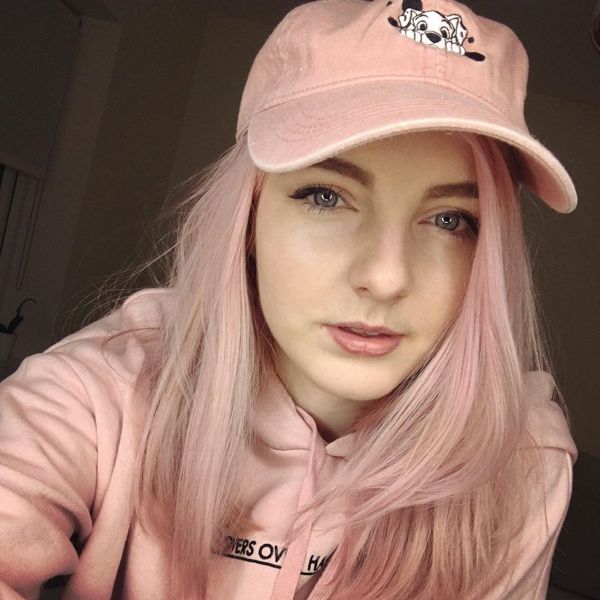 Lizzie LDShadowLady is a British YouTube gamer, popular known for playing Minecraft. She has Youtube channel with over 4 million subscribers. Lizzie has also established herself with millions of fans on social media platforms such as Instagram, Twitter and Facebook.
Below, we look at 23 Lizzie LDShadowLady facts that every fan should check out.
Birthday. Lizzie LDShadowLady's age is [showcurrentage month="10″ day="7" year="1992″ template="1"]. Her birthday is October 7th, 1992. Her Zodiac sign is a Libra.
Birthplace. England, United Kingdom
Real Name: Elizabeth Dwyer
Family.  Her parents are both in the medical field, as her father is a doctor and her mother a nurse. She also has a younger sister named Maddie, who is also a Youtuber.
Her mother was an alcoholic and such, Lizzie did not have much supervision. Because of this, she spent a lot of her time playing video games.
University. Lizzie attended Liverpool John Moores University. In 2016, she graduated with an Upper Second Class degree in 2015 in Computer Animation and Visualization.
Toys "R" Us. Before heading off for University, Lizze worked for for 6 months as a sales assistant at Toys "R" Us.
How Tall is She? 5 ft 3 in
Nicknames. Lizzie, LDShadowLady, Beth
Boyfriend/Fiancé. Lizze LDShadowLady is currently engaged to fellow YouTuber, Joel Smallishbeans. The two first met in September 2011, at the Game Fest Expo. There was an immediate connection and the two ended up spending the whole day together. There was a big problem, as Joel already had a girlfriend and while Lizzie liked him, he did not want to ruin the friendship.
Joel was eventually dumped by his girlfriend and he and Lizzie decided to do the boyfriend and girlfriend thing. The two have been dating ever since and got engaged in November 2017.
Pets. Lizzie adores cats and has a cat named Buddy. She and Joel also owns a Finnish Lapphund dog called Meri.
Eye Color. Lizzie LDShadowLady has blue eyes.
Favorite Drink. She loves Dr Pepper
Favorite Candy. Pixy Stix
Favorite Food. Lizzie loves KFC and also Chinese food.
Favorite Snacks Because she is English, she loves scones with clotted cream and strawberry jam
Favorite Video Game. Lizzie loves Minecraft, World of Warcraft and  Call of Duty 4,
Favorite Book. Notes From a Big Country by Bill Bryson
Favorite Ice Cream Flavor. She loves Salted Caramel
Favorite TV Show. Firefly
Favorite Song. Lions! by Lights
Her Favorite Pokemon. It would be Mareep
Promotion. She has done a couple of promotions for different companies such as Pizza Hut, Toca Blocks and Sea Palace Restaurant.
What She Hates? She has a major fear of flying and for some strange reason, Afros.
Pixel Pact. Lizzie is a member of The Pixel Pact, which is an all-girl YouTube gaming team. On the channel, you can find them focusing on the popular game, Minecraft.
Shorty Awards. In 2016, Lizzie LDShadowLady was nominated at the 8th Annual Shorty Awards, in the gaming category.
Social Media. She has a pretty insane following across her various social media accounts. You can give her a follow on Instagram, Twitter, Facebook, Google+, and YouTube.