Deprecated
: The PSR-0 `Requests_...` class names in the Requests library are deprecated. Switch to the PSR-4 `WpOrg\Requests\...` class names at your earliest convenience. in
/home/jdeeze/thefactninja.com/wp-includes/class-requests.php
on line
24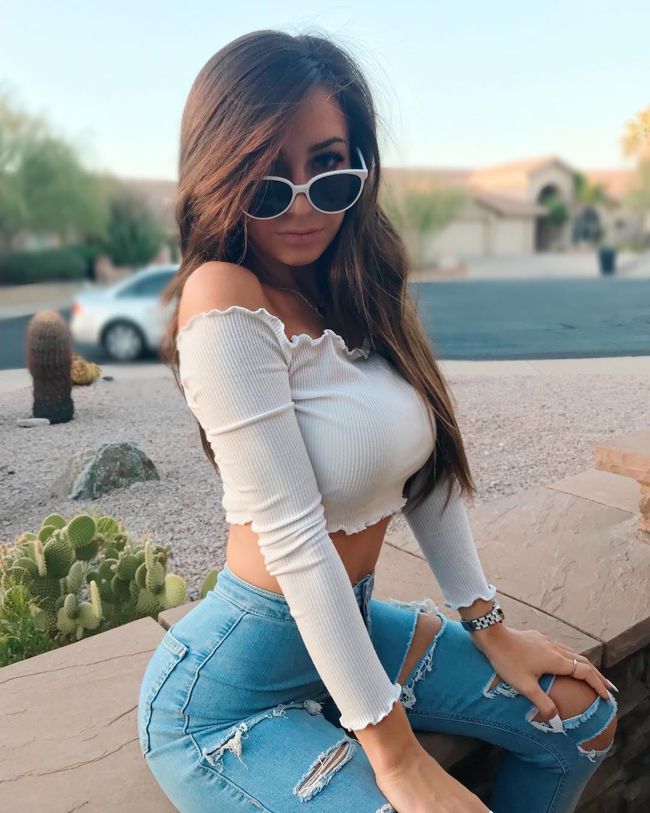 Taylor Alesia Compton is an American social media star. She gained her popularity on the photo-sharing app, Instagram. She has a very popular Youtube channel, where she vlogs and does skits. She is currently dating Youtuber, Tanner Fox.
If you want to get to know her, take a look at these 16 facts about Taylor Alesia. Get a quick biography, as well as her age, birthday, family, tattoos and more.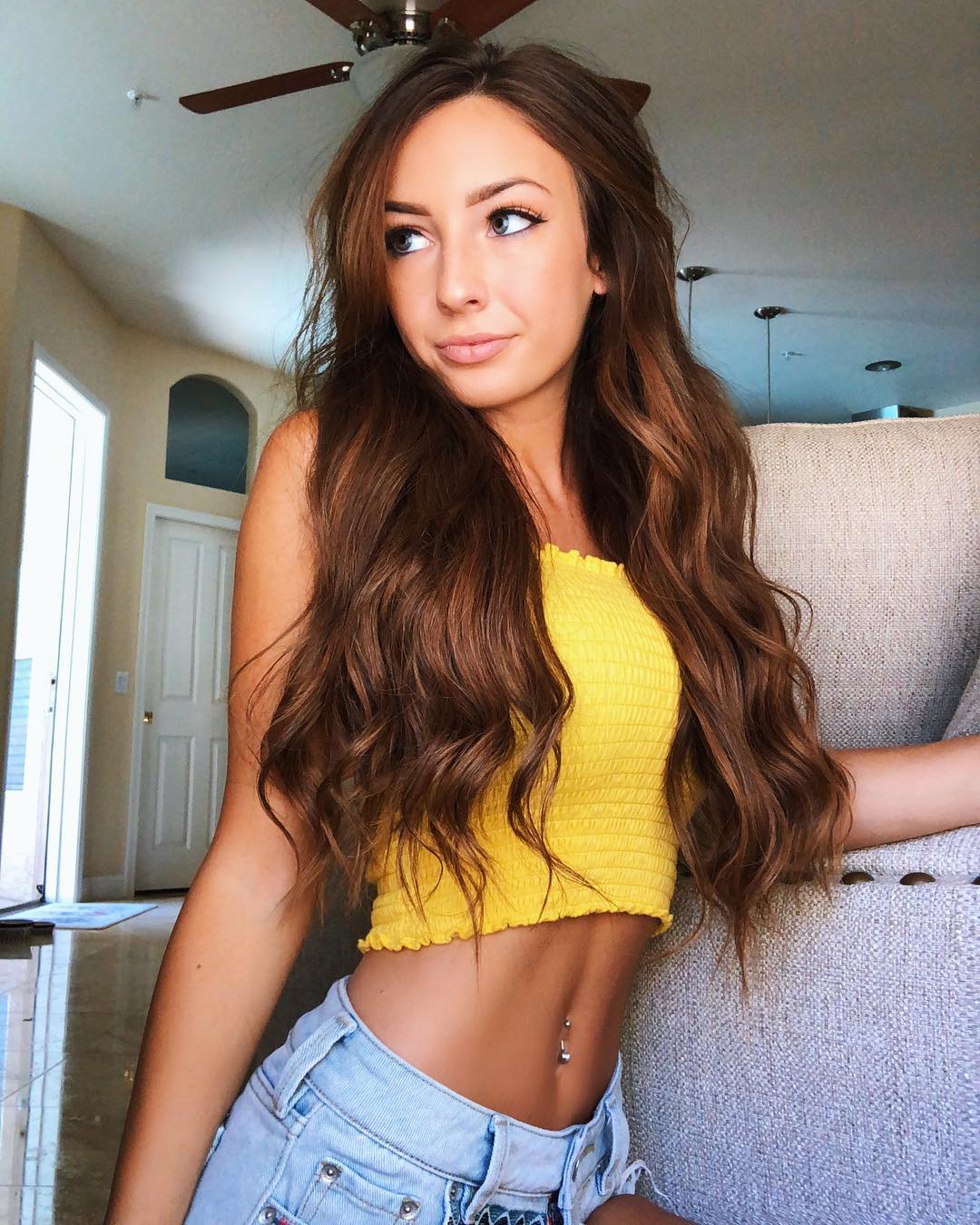 Birthday. Taylor Alesia's age is [showcurrentage month="10″ day="13" year="1996″ template="1″]. Her birthday is October 13, 1996. Her Zodiac sign is Libra.
Full Name. Taylor Alesia Compton.
Birthplace.  She is born in Arizona, United States. She lived in Scottsdale, Arizona for close to 8 years.
Siblings. She has an older sister.
College. After high school, Taylor enrolled in college, but she dropped out of college and moved to New York to focus on her social media career.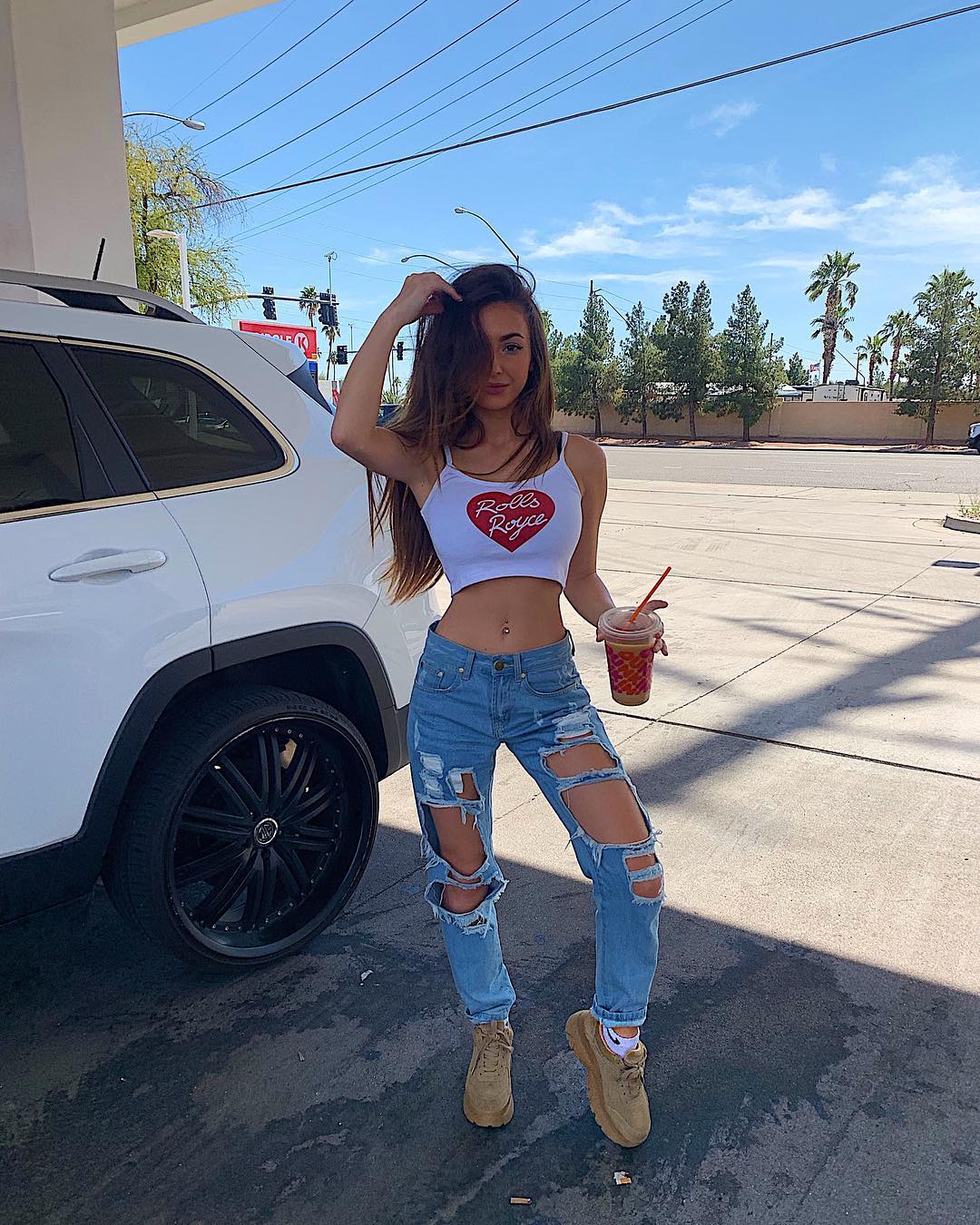 What Is She Famous For? Taylor Alesia became famous due to social media and she is an Instagram Star. During her sophomore year at high school, she started to develop a following on the photo-sharing app, Instagram. She now has millions of followers and has branched off into other platforms such as Youtube.
How Tall is She? She is 5 ft or 152.5 cm
Eye Color. Taylor has blue eyes.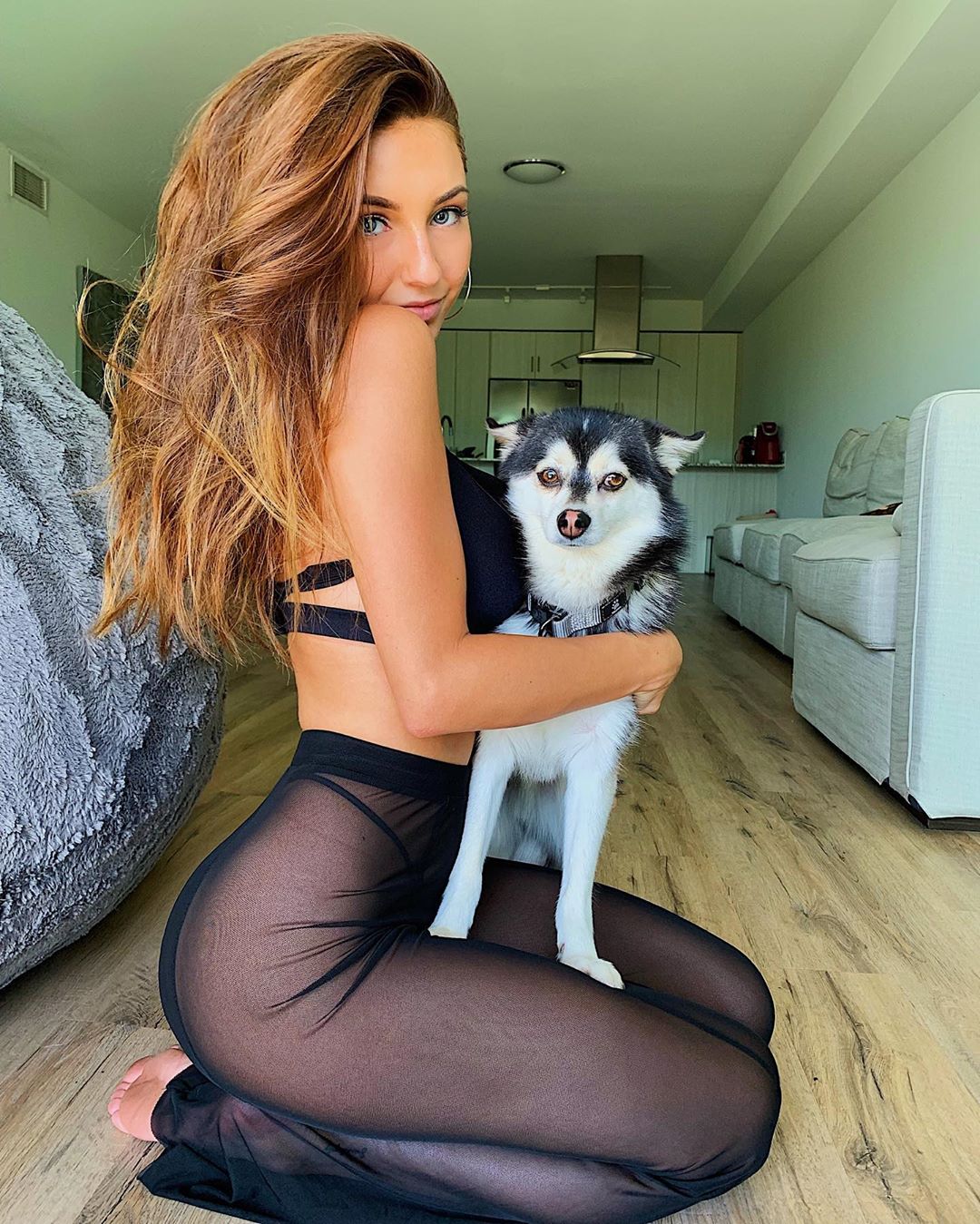 Ex-Boyfriends. Taylor Alesia has dated a couple social media stars in the past. In 2015, it was rumored that she was dating social media star, Taylor Caniff. Taylor admitted that they dated for about 8 months, however Caniff told her to take back those claims. Caniff and his manager also threatened her with a lawsuit if she did not retract the claims.
Mikey Barone. In 2015, Taylor was also linked social media star, Mikey Barone. The relationship was short lived and the breakup messy. The two have often taken shots at each other on social media.
Current Boyfriend. Taylor Alesia started dating Youtuber, Tanner Fox in 2017. The two met 4 days after Taylor had moved back to Arizona. Fans were dismayed, as they thought they had broken up in December 2017, however, the two squashed those rumors. A month later, Taylor and Tanner revealed that she was pregnant, but she later explained that it was a prank.
Grier Brothers Controversy. Taylor was caught up in a little controversy after she posted Snaps of social media brothers, Nash and Hayes Grier smoking a suspicious cigarette. She was bashed for the act, as many thought that she was clout chasing and trying to use the act to get publicity.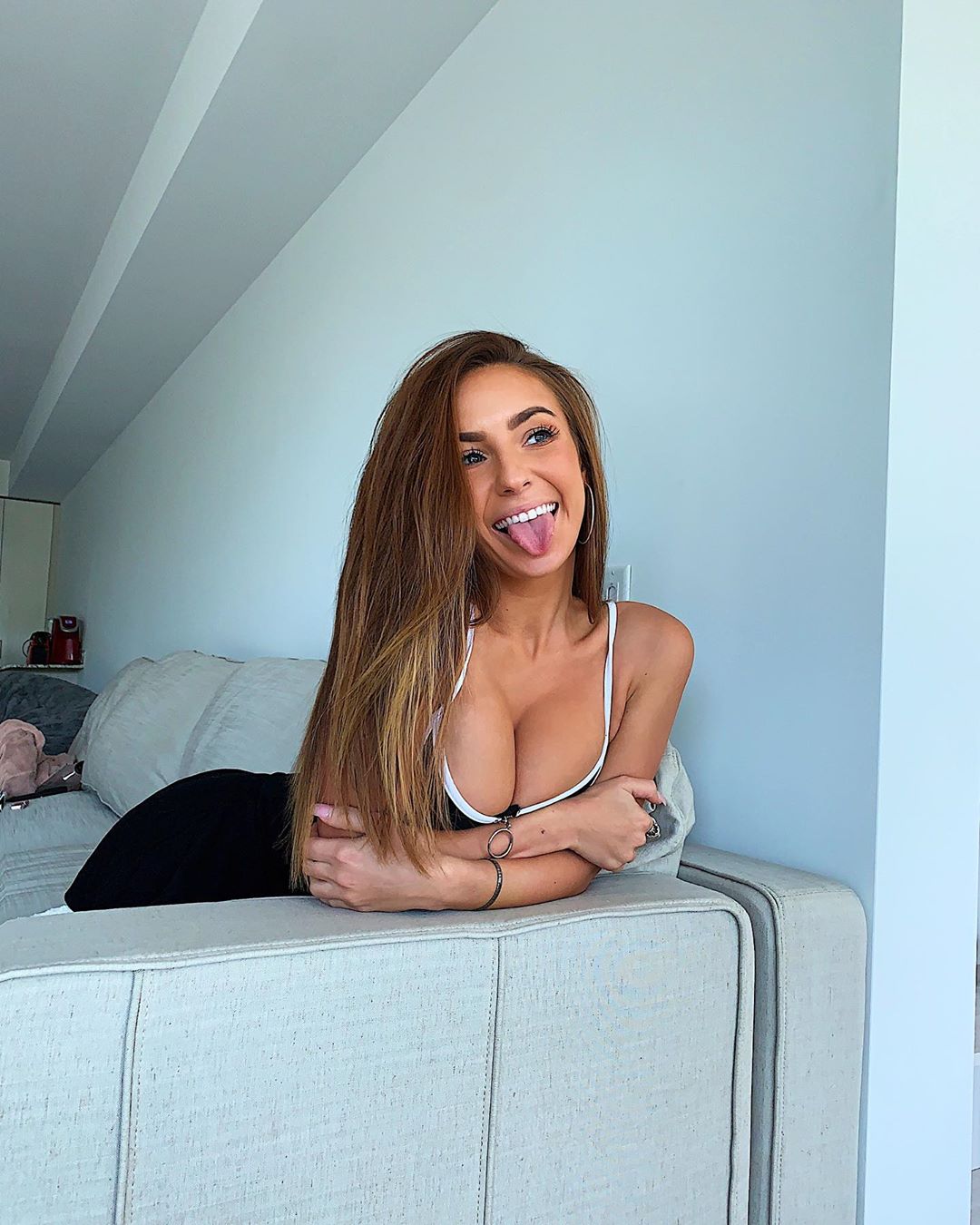 First Song. Taylor released her first song, "Stay the Night" in 2017. At the time of writing this article, the song has over 9 million views.
Tattoos. Taylor Alesia has 3 tattoos. She has a symbol on her wrist that represents her zodiac sign. She has a heart on her knuckle. She also has Italian writing on her finger.
Dunkin. In January 2018, Taylor Alesia got a dog who she called Dunkin. Dunkin Alesia has his own Instagram, which has hundreds of thousands of followers.
Meet my new puppy DUNKIN! His first video ever is live on my channel! https://t.co/83mR9oQGTC pic.twitter.com/HFJa6H9k9r

— tay (@tayloralesia) January 18, 2018
Social Media. You can follow Taylor Alesia on social media on Instagram, Twitter, and YouTube. Snapchat name: @tcomptonyo