Deprecated
: The PSR-0 `Requests_...` class names in the Requests library are deprecated. Switch to the PSR-4 `WpOrg\Requests\...` class names at your earliest convenience. in
/home/jdeeze/thefactninja.com/wp-includes/class-requests.php
on line
24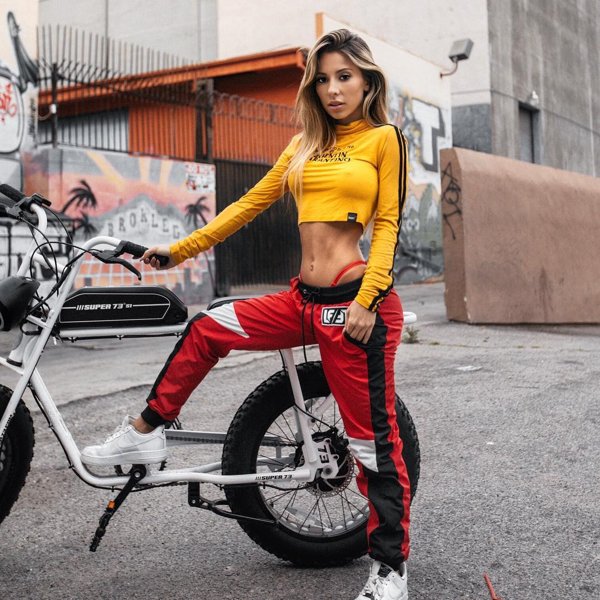 Diminutive Ayla Woodruff is an instagram personality & social media star. She has carved out a name for herself in the world of social media with her good looks and bubbly personality.
Check out these 15 facts about Ayla Woodruff. It's like a short biography highlighting her likes, dislikes and more.
Birthday. Ayla Woodruff's age is [showcurrentage month="9″ day="26″ year="1992″ template="1″]. Her birthday is August 26th, 1992. Her sign is Virgo.
Birthplace. She was born in Flagstaff, Arizona and moved to San Diego when she was younger.
Siblings. Ayla is the eldest of four. She has 2 brothers, Blake and Trevor, as well as a sister, Raina. Her brother Blake Woodruff acted in the movie Cheaper by the Dozen.
Boyfriend. Ayla Woodruff is currently dating videographer Mackinzie Dae. They have been dating for a couple years now.
Alya Woodruff & Logan Paul. Alya was Youtuber, Logan Paul's, personal assistant. She would often appear in his videos. When Logan got a new assistant in 2017, many thought he had fired Ayla and there was some beef between the two. Ayla explained that "It's no hard feelings. I'm super excited for him to have a new assistant and to get it straight, he will not admit this in the vlog, he did not fire me."
University. Ayla attended the University of California, San Diego. She has a degree in Bachelor of Arts in Psychology, Industrial and Organizational Psychology.
Acting. Ayla had a role as an extra in the 2003 movie, Cheaper by the dozen. Her scene was however cut from the movie.
How Tall is She? Ayla is pretty short, her height is 4' 11".
Bullying Because of Her Height. She was bullied in school because of her height and her name.
Favorite Color. Her fav color is something close to Tiffany blue.
Dog. She has a dog called Blue, but according to his IG (@mr.moomer), "my mom and dad call me Moomer cause I moo like a cow eat grass"
In case you missed my dog learning how to eat a string bean pic.twitter.com/gckcC8noYB

— Alexandra Kleeman (@AlexKleeman) March 16, 2018
Favorite Drink/Food from Starbucks? Her go to Starbucks drink is the Caramel Macchiato along with their bacon breakfast sandwich.
Fav Youtuber. She loved watching Liza Koshy and she is by far her favorite Youtuber.
Heels or Sandals? She loves heels, even though she does not wear them a lot, you will mostly find her in sneakers.
Social Media. Ayla has a huge following on various social media accounts. You can follow her on:
Instagram: @ayla_woodruff
Twitter: @ayla_woodruff
Youtube: @aylawoodruff
Snapchat Name: @Ayla_Woodruff