Deprecated
: The PSR-0 `Requests_...` class names in the Requests library are deprecated. Switch to the PSR-4 `WpOrg\Requests\...` class names at your earliest convenience. in
/home/jdeeze/thefactninja.com/wp-includes/class-requests.php
on line
24
Ben Azelart is an American social media star, Youtuber, skateboarder and actor. He has developed a pretty huge following on the photo-sharing site, Instagram, as well as on Youtube. He is also well known as being the boyfriend of Instagram Star, Lexi Rivera.
If you want to get to know more about him, check out these 23 facts about Ben Azeleart. Find out cool trivia like his birthday, age, girlfriend, height and more.
Age & Birthday
Ben Azelart's age is [showcurrentage month="01″ day="10" year="2002″ template="1″]. His birthday January 10, 2002. His Zodiac sign is Capricorn.
Birthplace
He was born in Texas, United States. He currently lives in Los Angeles, California
---
---
Parents
His father is Lionel Azelart and his mother is Jill Azelart.
Siblings
He has an older brother Julien Azelart, who is Social Media Star and a Photographer.
Ethnicity
He is of French descent on his father's side. He has family who live in France.
Languages He Can Speak
Ben is fluent in French.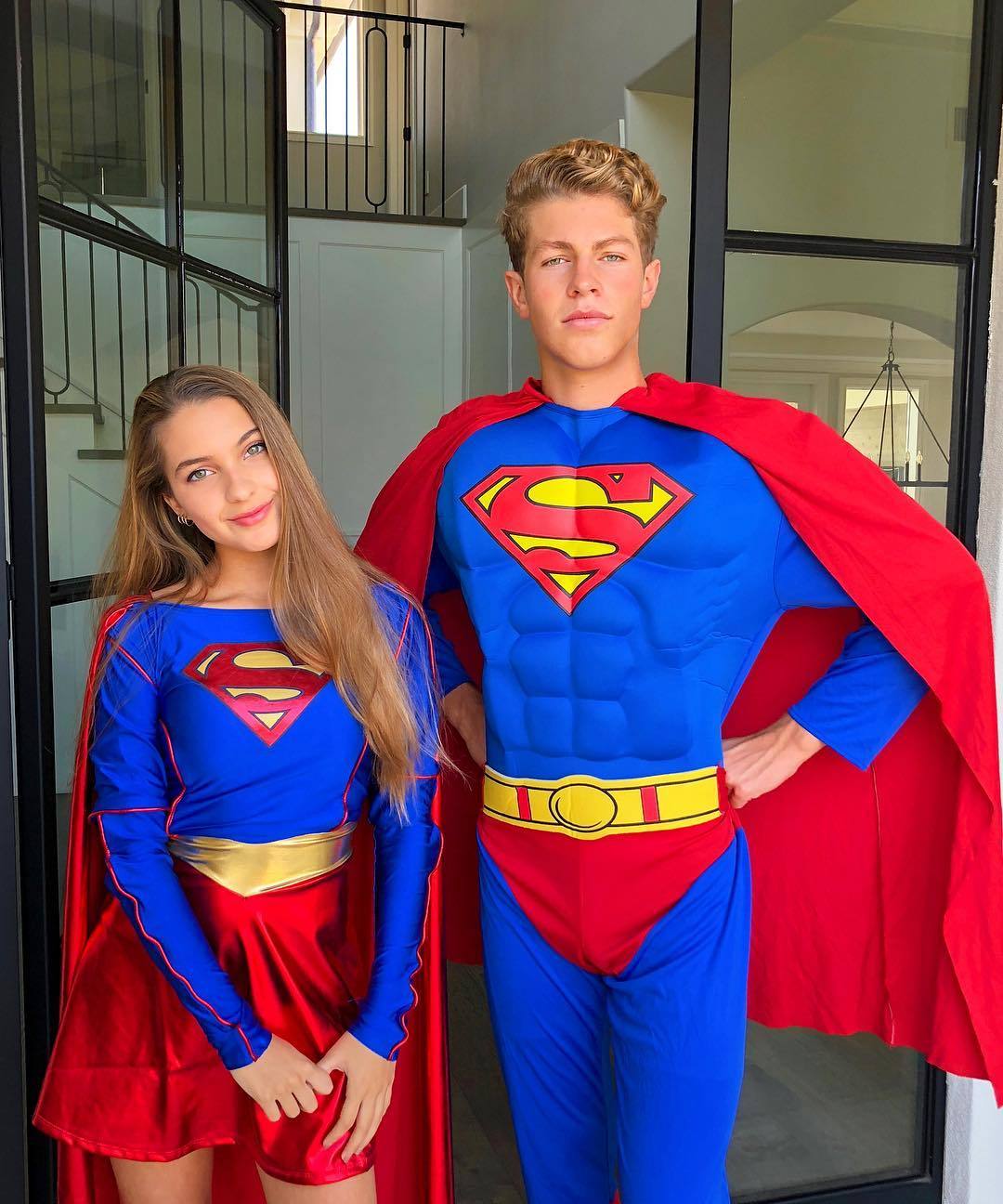 Girlfriend
Ben is currently dating social media star, Lexi Rivera in 2018. Ben was friends with Lexi's brother, Brent Rivera and the two just connected after spending a lot of time with each other.
The two never officially confirmed that they were dating, but there are numerous pictures of them together going on dates and kissing each other.
---
---
High School
Ben Azelart attended Kailua Intermediate School in Kailua, Honolulu County, Hawaii.
How Tall is He?
Ben Azeleart's Height is 5 ft 11 inches
Favorite Avenger
Captain America
Favorite Singer
Favorite Foods
He is a big fan of pasta and pepperoni pizza.
Foods He Hates
Ben Azeleart does not like tomatoes and will often skip eating them when he orders a burger.
Food Allergy.
Ben is allergic to peanuts.
Favorite Movies
Some of his favorite movies are Star Wars and 2008's Stepbrothers
Famous Friends
Ben is really good friends with social media stars, Alan Stokes and Alex Stokes.
Loves Dogs
Even though Ben did not have a pet growing up, he has a strong preference for dogs. If he were to get one, it would be a Golden Retriever.
Started Skateboarding Really Young
Ben started his skateboarding journey when he was really young. He was only 9 years old when he first hopped on a board.
Most Embarrassing Moment
His most embarrassing moment came in late 2018, when he boasted to his mother of his driving skills. He ended up rear ending his brother's car. His mother did not trust with driving again until recently.
Biggest Fear
Ben's biggest fear is drowning. He is also deathly afraid of cockroaches and flying insects. If one enters his room, he cannot sleep there until he finds it.
His Favorite Memory
His favorite memory happened in 2018, when he and his best friends did a spontaneous road trip and drove all the way from Los Angeles to Mexico.
Pet Peeve
Living in Los Angeles, Ben's biggest pet peeve is busy traffic. He also hates when people leave the toilet seat up.
Dream Date
Ben's dream date would have him on a beach, watching a sunset on a remote island on a beach. It would be a romantic time with his girlfriend, especially since they would have a lot of pizza.
During his Bucket List series that he began in 2018, he tried learning to fly a plane and a water jet-pack and dance salsa.
Ben Azeleart's Social Media Accounts
You can follow Ben Azeleart on social media at Instagram, 2nd Instagram, Twitter, and YouTube.