Deprecated
: The PSR-0 `Requests_...` class names in the Requests library are deprecated. Switch to the PSR-4 `WpOrg\Requests\...` class names at your earliest convenience. in
/home/jdeeze/thefactninja.com/wp-includes/class-requests.php
on line
24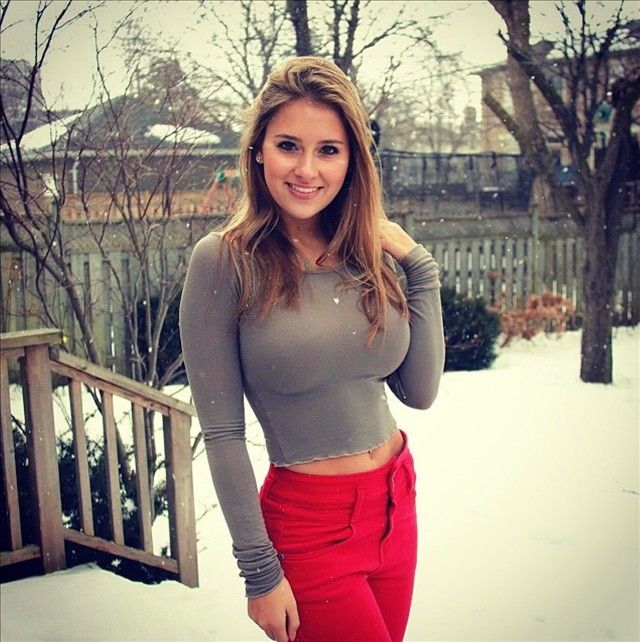 Claire Abbott was a fast rising Instagram model, influencer and Youtuber, who became famous almost overnight. From the age of 15, she had hundreds of thousands of followers on social media and she was also starting to capture the attention of the traditional media, before she totally disappeared from the Internet.
While Claire is no longer on social media, here are a couple facts we have dug up about her. Get a quick biography, age, birthday, height and more.
https://www.instagram.com/p/BL6fIurD1Em/?taken-by=claireabbottofficial
Birthday. Claire Abbot's age is [showcurrentage month="01″ day="22" year="1998″ template="1″]. Her birthday is January 22, 1998. Her sign is Aquarius
Birthplace. Canada.
Siblings. She has one brother.
Height & Measurements. She is 5 feet 5 inches tall. Her measurements are said to be 39"-25"-37"
Her Rise to Fame. Claire Abbott became famous accidentally. She posted a picture on Facebook in a bikini and she really didn't think of it as a big deal. Her pictures were quickly shared all over the Internet and people were curious to know, who was this stunning beauty?
Claire was a bit shocked by all the attention, but she decided to make the most of it. She started posting more pictures on the social media sites such as Instagram. She also had a nice following on Twitter and YouTube. The more she posted, the more followers she would get, which eventually would reach into the hundreds of thousands.
Disappearance. In 2017 Claire Abbott vanished from the internet. Many people thought was dead, as all of her social media accounts were deleted and it was almost as if she never existed. There was a lot of speculation as to why Claire just vanished. One reason was that some inappropriate pictures were leaked and she decided that all the attention and fame was just not what she wanted out of life. There is another rumor that she wanted to start over and focus on her music career. She wanted to be Claire the musician, not Claire the Instagram model who all of a sudden decided to do music.
Dan Bilzerian. It was rumored that Claire was with celebrity poker player and social media star, Dan Blizerian. These rumors were never confirmed, however, the two where photo'd together on instant a couple of times.
Music. Claire was interested in music and she explained where her head was at as it related to music in a 2016 interview. "I've been singing, songwriting, and performing my music for a long time, so that's an ongoing project for me. I'm currently working on a couple new cool covers and I've been focusing on my songwriting a lot lately too."
She also uploaded a couple of cover songs onto Youtube. She did a cover of Adele's 'Turning Tables', as well as Amy Winehouse's "Back to Black"
First Song. She wrote and performed an original song called "Fighter" with Phlex. The song currently has over 30,000 views on YouTube.
Advice She Would Give Her Younger Self? In an interview with TheIdleman.com, Claire gave some insight into what kind of advice she would have given her younger self. She said, "I would tell her that it's so important to keep things in perspective. As cliché as it sounds, getting a bad mark on a test or not getting invited to that big party is not the end of the world, and it's easy to forget that."
Guilty Pleasure. Speaking with Idleman.com, clear explained that her guilty pleasure was ice cream. "I could eat ice cream ten times a day- it's actually more of an obsession than a guilty pleasure."
Social Media. While Claire Abbott was a rising star on such popular social media platforms such as Facebook, Instagram and Twitter, she can no longer be found on social media. In 2017, she deleted all of her profiles as she wanted to focus on music.