Deprecated
: The PSR-0 `Requests_...` class names in the Requests library are deprecated. Switch to the PSR-4 `WpOrg\Requests\...` class names at your earliest convenience. in
/home/jdeeze/thefactninja.com/wp-includes/class-requests.php
on line
24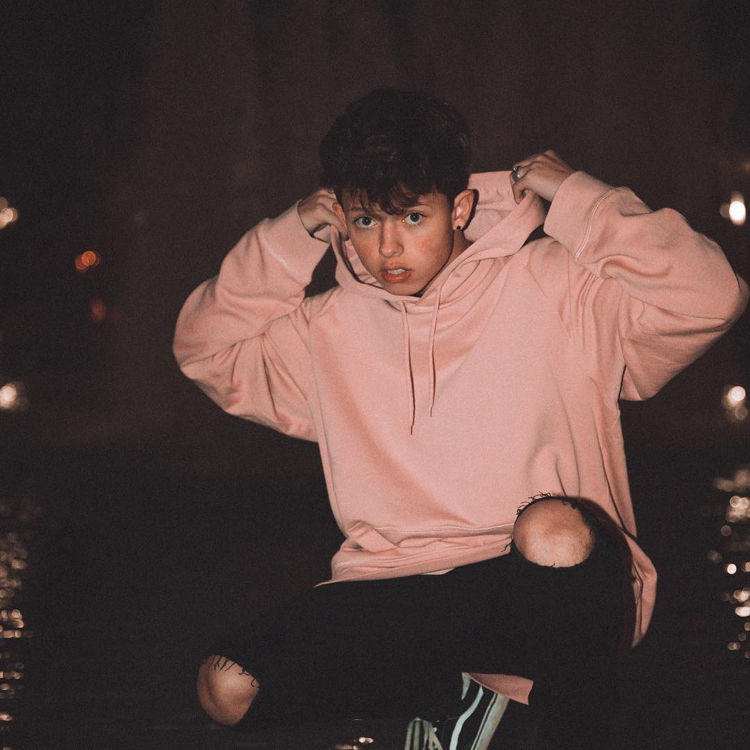 Jacob Sartorius is a sixteen-year-old pop singer and songwriter from the United States who became famous for doing lip syncing videos on social media. Sartorius is known for popular singles such as his 2016 hit Sweatshirt and several viral videos on platforms such as Vine and Musical.ly.
To learn more about Jacob, check out these amazing facts about his early life, girlfriend and his real name.
Jacob Sartorius Facts
Birthday. Jacob Sartorius's age is [showcurrentage month="10″ day="22" year="2002″ template="1″]. His birthday is October 2, 2002.His Zodiac sign is a Libra.
Birthplace.
Jacob was born in the southern state of Oklahoma, United States.
Siblings. Jacob has one known sibling, his older sister Caroline Sartorius.
Family. Jacob was raised in an adopted family. He is named after his adoptive father Rolf Sartorius. His mother works as his media manager.
Ethnicity. He identifies as white/Caucasian.
Real Name. The teen's first name is actually Rolf. His stage name Jacob Sartorius incorporates his middle and last names.
Jacob Sartorius Height. body stats. A growing teenager, Jacob was 5 ft 5 inches and weighed around 110 pounds at the last update.
Who has he dated?
 Even though he is just sixteen, Jacob has been linked to quite a few females. Though not all these suspected 'girlfriends' have been verified, the upcoming pop star was said to be dating singer and actress
Maddie Ziegler
in early 2016 and later that year YouTuber
Baby Ariel
.
He was later rumored to be with Luna Blaise and Jenna Ortega in early 2017.
Current Girlfriend. Sartorius is currently dating actress Millie Bobby Brown. The two started going out in October 2017. In April 2018, there were rumors that Jacob cheated on Millie but the two are still going strong.
Eye Color. Jacob has hazel eyes.
Natural Hair Color. The singer's natural hair is dark brown, which he tends to wear in a puffy mohawk type hairstyle.
Favorite Movie. Sartorius' favorite TV Show is Stuck in the Middle.
Before the Fame. Before his singing career, Jacob was interested in acting. His parents enrolled him in acting classes at the age of 8 and soon after, he began performing in community theater productions.
Rise to Fame. The singer gained his early fame from videos he posted on video sharing platform – Vine. His first post on the website – an anti-bullying message got looped more than 15 million times.
First Single. His 2016 debut single, Sweatshirt, was a phenomenal success for a first single. The song charted on both the United States and Canadian Hot 100 charts. It peaked at number 90 on the US chart and no. 81 on the Canadian version. Based on the success of 'Sweatshirt', the Business Insider magazine predicted that Sartorius would become the next Justin Bieber
Popularity. Following the release of his first single, Jacob Sartorius was the 9th most searched artiste of 2016.
TV Appearances.  In 2016, Jacob was cast in a short film titled Alex where he played the role of a character named after him.
The Price of Fame. In 2016, Sartorius revealed that he had to switch to 3 different schools in 2015 due to bullying and harassment from other students.
Awards. Jacob has been nominated for several awards but as of November 2018 had not won any. Since 2016 he has been nominated for a Teen Choice Award as Choice Muser, an iHeart Radio Music Award, a Kids Choice Award and a Radio Disney Music Award.  
Social Media. You can follow Sartorius on social media at Instagram, Facebook, Twitter, YouTube and iTunes