Deprecated
: The PSR-0 `Requests_...` class names in the Requests library are deprecated. Switch to the PSR-4 `WpOrg\Requests\...` class names at your earliest convenience. in
/home/jdeeze/thefactninja.com/wp-includes/class-requests.php
on line
24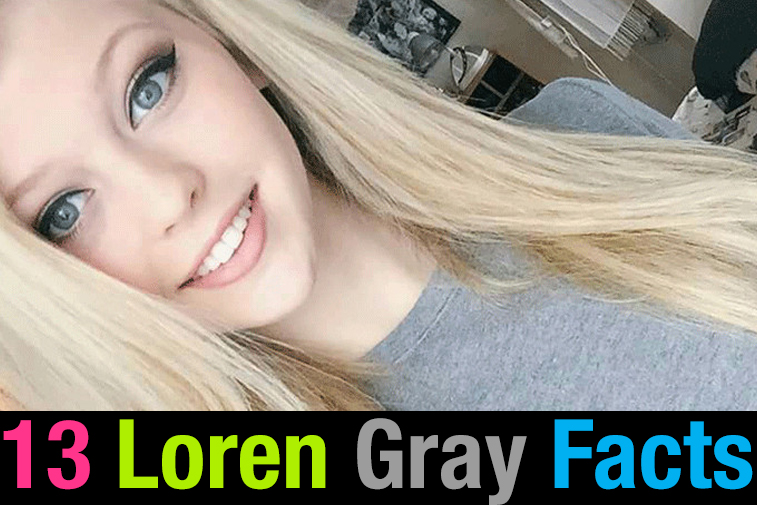 Loren Gray Beech is one of the biggest stars on the social media app, Musical.ly. She has millions of followers and her digital influence has spread to other platforms such as Instagram, Youtube and YouNow.
Want some cool trivia on Loren Beech? Take a look at these 14 facts you didn't know about this Musical.ly star.
1. Her Real Name. 
Loren Gray Beech is her full name, but Loren started out as Loren Beech. She switch to Gray, as she thinks it just flows better.
2. Her Birthday. Loren Gray's birthday is April 19,2002. She shares her birthday with popular women's tennis player, Maria Sharapova. Loren Beech has the Zodiac sign of Aries. This means that she is independent, a go-getter, has a magnetic personality and loves to bring excitement into other people's lives.
3. She Was Born. She was born in Pennsylvania, United States and she currently lives in the State.
4. Her family. She has a half-sister who is 8 years older than her, but she does not have a strong relationship with her.
5. She Opened Her Musical.ly in 2015. Loren Beech became internet famous after using the musical app, Musical.ly.  She signed up in 2015 and she now has millions of followers and is considered to be one of the top musers like TheyLoveArii, Baby Ariel, Savannah Soutas and Lisa and LEna.
She is also popular on Youtube and YouNow.
6. She is Dating Whynot_Joey. 
Loren's boyfriend is Whynot_Joey, another internet star. Whynot_Joey is a YouNow star and he is also popular on Instagram. His real name is Joey Kisluk.
7. She Has a Huge Following on Social Media. Loren Gray has millions of followers on Musical.ly, as well as other social media platforms such as YouNow, Youtube, Instagram, Snapchat and Twitter.
8. Her Favorite Drink. When it comes to a favorite drink, Loren loves lemonade.
9. She Participated in a lot of Sports. In the past, Loren Gray ran track, was a cheerleader, did dance and gymnastics. She doesn't do much sports now, as she has admitted that she is lazy.
19. Her Favorite Color. 
Loren loves pink, but she also likes colors such as blue, purple & orange.
11. Her Favorite Fragrance. Currently, Loren Gray's favorite fragrance is Tease by Victoria secret. The perfume is described as The ultimate flirt: seductress meets coquette in this boudoir-inspired fragrance with a touch of lace, fishnet and a hot pink atomizer.  The notes are black vanilla, frozen pear and blooming gardenia
12. Her Favorite Cereal Is…? Loren absolutely loves Cinnamon Toast Crunch and that is by far her most favorite cereal.
13. She Loves the Olive Garden. Loren's favorite restaurant is the Olive Garden. She is obsessed with it and in a Q & A session, she said she could eat there 5 days a week if possible.
14. Her Favorite Movie is the Notebook. Loren Gray's favorite movie of all time is the romantic drama, The Notebook. Aside from the Notebook, she also loves Mean Girls.