Deprecated
: The PSR-0 `Requests_...` class names in the Requests library are deprecated. Switch to the PSR-4 `WpOrg\Requests\...` class names at your earliest convenience. in
/home/jdeeze/thefactninja.com/wp-includes/class-requests.php
on line
24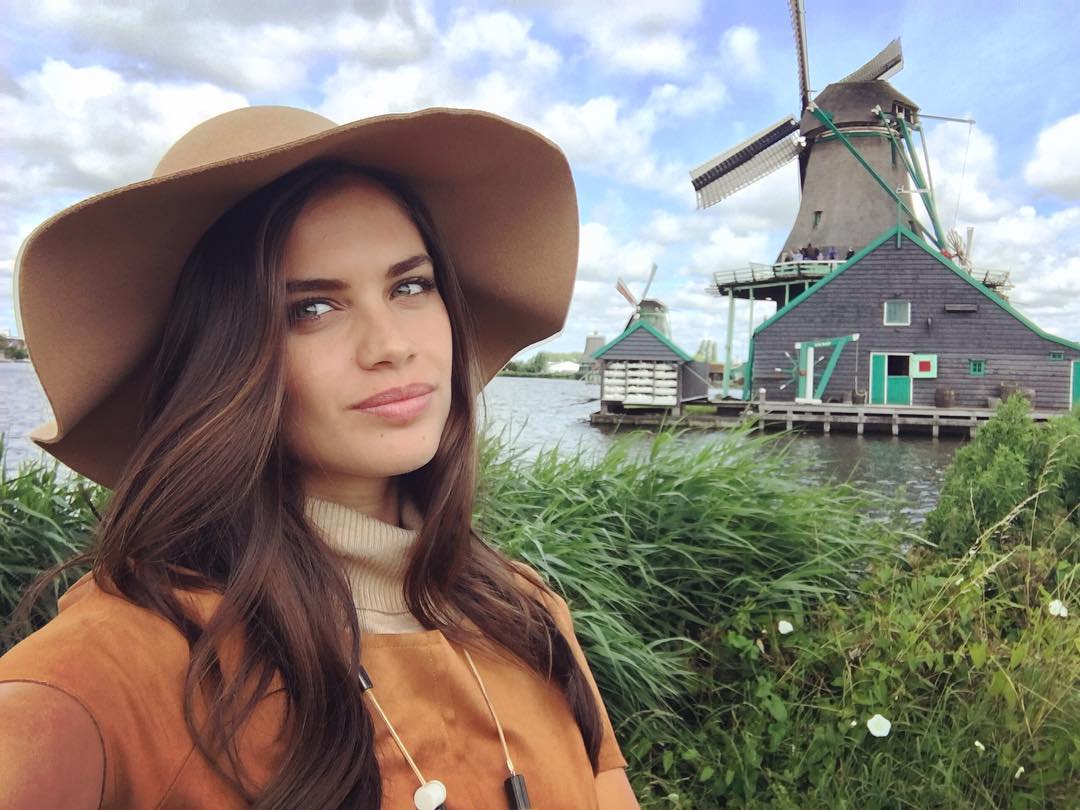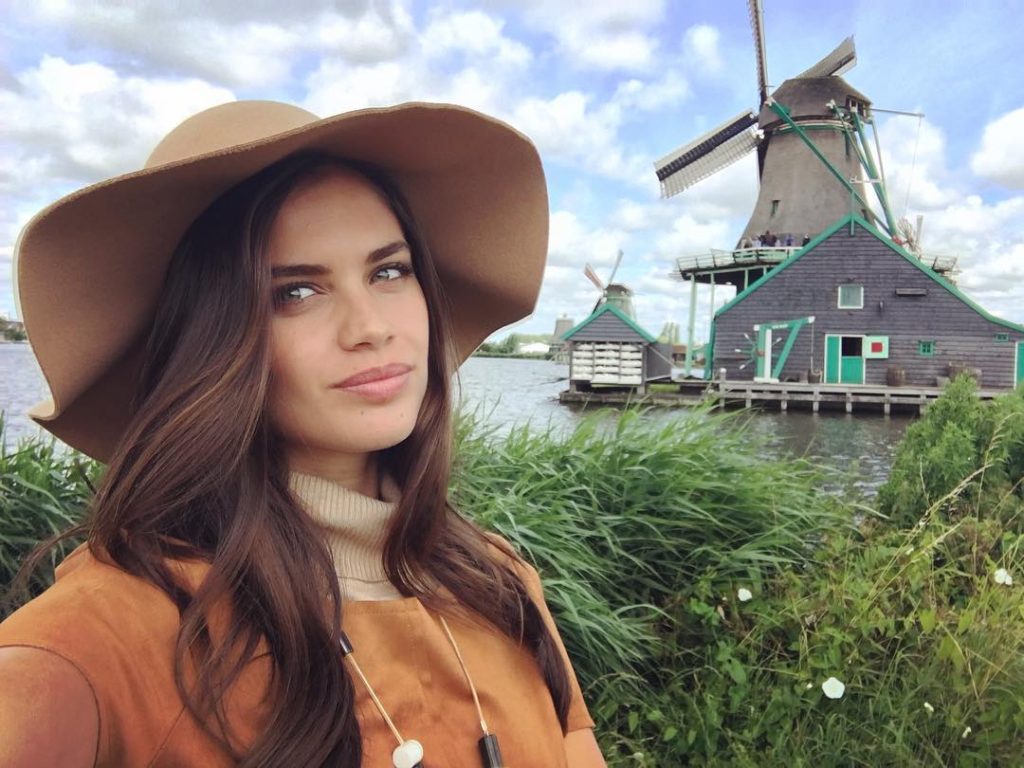 Sara Sampaio is one of the most beautiful models in the world and she has garnered a big following since she became a Victoria's Secret model.
People are interested in finding out more information on this Portuguese beauty and we have found some cool trivia that you can enjoy. Below are 24 interesting facts about supermodel Sara Sampaio.
Her Full Name. Sara Pinto Sampaio
She Grew Up in Portugal. Sara Sampaio grew up in the outskirts of Porto, Portugal, then moved to New York City to start her career lived in Paris for nnine months
Her Birthday. July 21, 1991. Her Zodiac sign is Cancer
https://www.instagram.com/p/BGlG1xfrAnZ/
She Loves Dogs. Sara loves dogs very much and she has a long-haired Chihuahua named Luigi. If you wanna she her four-legged friend in action, you can check out his own Instagram page.
Measurments. Sara's height is 5 ft 7¾. Her measurements are 32-23.5-34.
She was Discovered at 15. Sara got her big break in modelling when she entered a local contest in Portugal. She was only 15 years old, but the potential was evident. However, she was too young and was told to come back when she was a year older.
She reentered the following year and won the modelling contest. She was signed by a Portuguese modelling agency right after her win and that was the launching pad for her modelling career.
She auditioned for the VS Fashion Show three times. One of Sara's dream was to become a Victoria's Secret model. At her first audition for the fashion show, she admitted that she wasn't really prepared and that she "totally blew it." While many might see that as a bad thing, Sara didn't let her failure discourage her.
Sara went on to explain "My second year, I really thought I was going to get it. And I didn't, and that broke my heart," she explained. "So I worked very, very, very hard for my third try and I didn't want to give them any excuse not to book me. I made sure my body was on point, I worked on my walk, I left all my insecurities at the door and I literally just went for it. And I think it went well, 'cause I got the show that year."
Becoming a Victoria's Secret Angel Was Shocking. When Sara found out she had become a Victoria's Secret Angel, she was shocked. Speaking with MTV Style, she explained what happened when she found out. "I think I was home. You would think I'd remember exactly where I was on such an important day, but it's very cloudy. It was dream-like and almost feels like it didn't happen. But I remember what my agent said: 'Have you heard? No one told you yet? VS want you to be an Angel!' I couldn't believe it."
She Won Sports Illustrated Swimsuit Issue's Rookie of the Year. In 2014, Sara was named the Sports Illustrated Swimsuit Issue's Rookie of the Year. She was the first Portuguese model to appear on the pages of the heralded publication. She also appeared in the 2015 Swimsuit edition.
She Has a Brown Belt in Karate. As sexy as she is, Sara is pretty tough, as she has a brown belt in karate. In an interview with Inside Edition, she said: "When I was five, I did ballet and my brother did karate. When I saw him, I said to my parents, 'I want to do that!'"
She stopped karate once she got her brown belt, but I am pretty sure you do not want to mess with her.
https://twitter.com/sarasampaio/status/281177571910107136
Sara loves dogs very much and she has a long-haired Chihuahua named Luigi. If you wanna she her four-legged friend in action, you can check out his own Instagram page.
She Loves Pilates
Her Workout Routine. Sara likes to keep herself pretty fit and with speaking with Yahoo, she said that "I try to work out two to three times per week. I prefer classes like modelFIT or Physique 57, but I also like to run and I love my personal training sessions with Justin Gelband."
She Also Loves to Box. Sara Sampaio loves boxing, as it is a great way to get in shape; plus it is excellent cardio.
She Loves to Surf. If you check out her Instagram page, you will see a lot of pictures and videos of Sara surfing.
She Loves Getting Naked. Sampaio loves to get naked as she finds nudity empowering and her modelling a form of artistic expression. In an interview, Sara explained that "At the end of the day, we were born naked, and that's the way we are gonna go". She believes that each individual should be comfortable in their own skin, no matter the size or shape.
She is Multilingual. Sara can speak different in languages and in her own words, she has stated that: "I can speak English, Portuguese and a bit of Spanish, or Sportugal. It's a mix of Portuguese and Spanish. I understand French and Italian but I can't speak them."
She Has a Trick for Avoiding Tan Lines. With tan lines, some women love them and other absolutely hate them. Sara, however has a little trick to avoid getting tan lines. She made it known that 'I tan very easily,' she said. 'I always wear SPF50+ sun cream, however, I still go very dark brown. This means that if I'm at the beach, I wear a smaller bikini to avoid too many tan lines.'
She Ended Up Wearing the Same Exact Dress as Emily Ratajowski. At a Sports Illustrated event in 2015, both Sara Sampaio and Emily Ratajowski turned up at the event both wearing an orange Cushnie et Ochs dress. While this would be a nightmare for any woman, the 2 beauties played the joke up for the cameras and the end result was absolutely amazing.
She Can Play the Violin. Growing up, Sara learned to play the violin. In a Tweet back in 2013, she explained that she hadn't played a violin in over 3 years, but she was happy she still knew how to play it.
https://twitter.com/sarasampaio/status/370574163854893056
She Did a Sexy Ad for Fast Food Giant Carl's Jr. Carl's Jr. has been known to push the envelope with their ads for their line fast food offerings and it was no different with Sara Sampaio taking the lead. In the ad, the 23 year-old Portuguese beauty can be seen promoting the fast-food chain's Thickburger El Diablo.
https://www.youtube.com/watch?v=UBIFxvp4aKg
She Doesn't Like New Year Resolutions. In an interview with Huffington Post Canada, Sara said that "I don't like to make New Years resolutions," "I believe life is about setting goals and working very hard to make them happen. So I do that everyday."
She Climbed Mount Kilimanjaro. Sara Sampario was able to reach the top of the highest peak in Africa, Mount Kilimanjaro. She said it was the hardest thing I have physically ever done.
She Loves Pancakes. As a model, Sara Sampaio has an envious metabolism. She absolutely loves pancakes and she usually eats them every day for breakfast.
https://twitter.com/sarasampaio/status/596554317580148736
She Also Loves Pizza. In an interview with Vogue, she has made it known that she is "very lucky with [her] genetics and metabolism," . Because of that, she loves to indulge in her favorite food (aside from pancakes), pizza. In her ideal food day, dinner would "maybe Margherita pizza." In another interview, she made it known that she "usually eats a lot of pizza."
She was in a Selena Gomez video. On Dec. 1, Victoria's Secret released a video of the VS Angels helping Selena Gomez, who performed at the fashion show, lip syncing her new hit song "Hands to Myself," and Sampaio is one of the beauties in the fun-filled video. "Finally got to be a popstar minus the singing," she captioned a clip from the video. "Don't miss tomorrow the other @victoriassecret angels, @selenagomez and I lip-sync to #handstomyself.
https://youtu.be/LnqNvtHyWEY