Deprecated
: The PSR-0 `Requests_...` class names in the Requests library are deprecated. Switch to the PSR-4 `WpOrg\Requests\...` class names at your earliest convenience. in
/home/jdeeze/thefactninja.com/wp-includes/class-requests.php
on line
24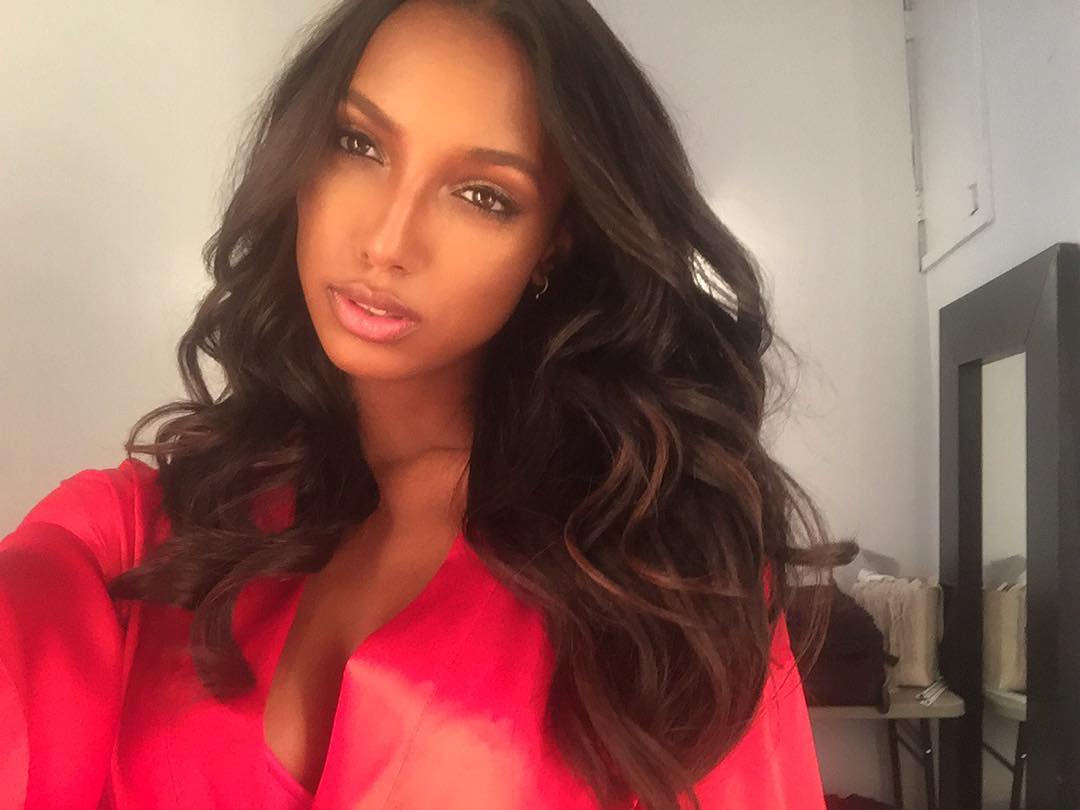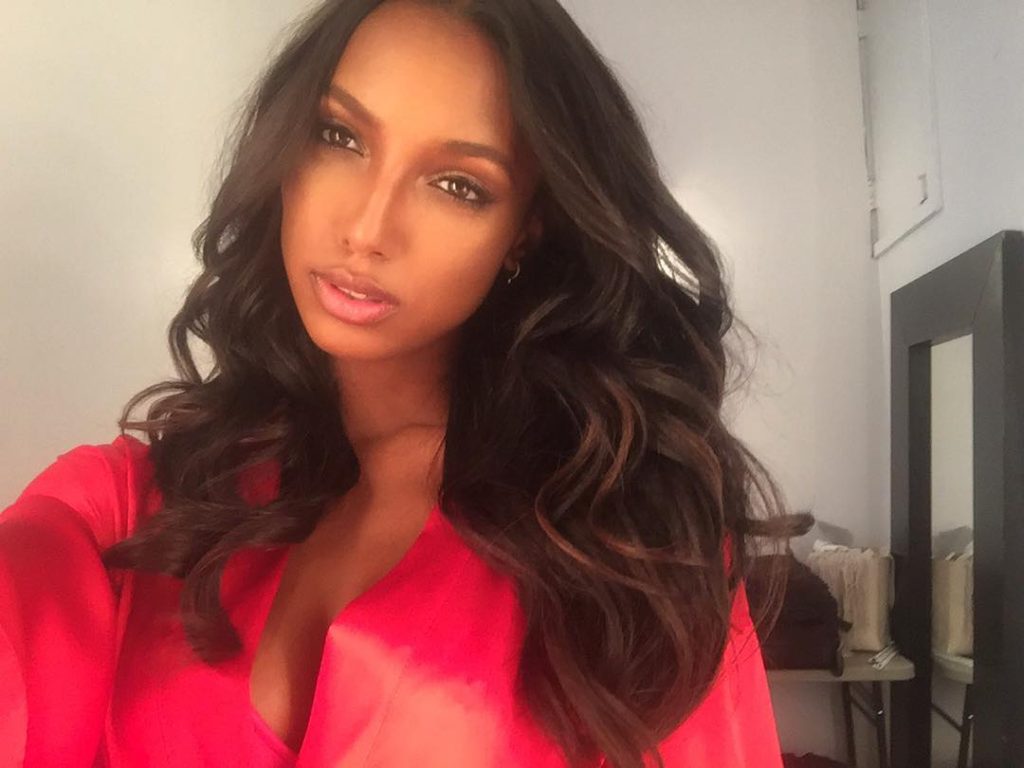 Jasmine Tookes is one of the newest Victoria's Secret Angels and this beauty is taking the modelling world by storm. In her short career, she has done amazing shoots and both men and women want to know more about her.
If you want to find out some super cool info, check out these 15 facts about Jasmine Tookes.
She Grew up in California. 
Jasmine Tookes, was born and raised in Huntington Beach, California
Her Birthday. Jasmine's birthday is February 1, 1991. Her birth sign is Aquarius.
She Has a Couple Nicknames. Jasmine has a couple of nicknames that her friends and family call her by. She often goes by Jazz or Jazzy.
She Was Once a Fast Pitch Softball Star . Growing up, Jasmine played fast pitch softball and she was actually pretty good. She speaks a bit on it in an interview with Glamour.com. "Growing up I did fast-pitch softball and I was the number one pitcher in the county," she says. "I struck girls out left and right. That was my life. And I ended up quitting actually because I was getting too fit to model and modeling was my dream."
She Was Pretty Athletic When She Was Younger. Aside from participating in softball, Jasmine also did gymnastics for 10 years, as well as volleyball.
She Has a Little Sister
. Jasmine has a little sister. There is a 19 year difference in their ages.
Supermodel Tyra Banks was Her Inspiration to Model. In an Interview with Glamour, Tookes made it known that since she was a little girl, she would watch Tyra Banks and other Victoria Secrets supermodels walk on the runaway. It was her dream to one day be on the stage. She shared "I would do little fashion shows for my mom walking down the hallway wishing it was me with my little wings, so I think it would be a childhood dream."
How She Got Discovered? Jasmine always had a keen interest in fashion, as her mother was a celebrity fashion stylist. She was used to being on sets and showrooms, as that is what she grew up seeing.
She got discovered at the age 15, while she was at a showroom appointment. She immediately sent over and signed with a modelling agency in Los Angeles.
She is a Victorias Secret Angel. Jasmine was one of the newest Victorias Secret Angels, which included models Josephine Skriver,  Sara Sampaio, Romee Strijd, Lais Ribeiro, Martha Hunt,
Her Boyfriend is a Model. Jasmine's boyfriend, Tobias Sorensen is also a model. The two have been dating for a couple of years and are madly in love with each other. They have also worked together on the Calvin Klein Eternity Now campaign.
She Has a Huge Following on Social Media. Being a Victoria's Secret Angel has many perks and one of them is a flood of fans. On Social Media, Jasmine has millions of followers across different platforms from Twitter to Instagram. She is a pretty active and you can always get a quick glimpse into her life.
Twitter – jastookes
Facebook – @Jasmine Tookes
Instagram – jastookes.
Snapchat – JasTookes
Her Exercise and Diet Routine. Jasmine explains that her exercise routine requires her to work out every day. Speaking with Elle, she explains that she does a lot of weight training and mixes in barre classes and Pilates.
For her diet, she generally eats a lot of protein like chicken and vegetables.
Her Ethnicity? A lot of people are often curious about Jasmine Tookes ethnicity. In an interview with NY Mag, it was revealed that her looks were "a mixture of her European, African, Brazilian, and West Indian ancestors."
Her Favorite Moji Is….? Jasmine loves the thumbs down emoji
She has a Secret Guilty Pleasure. Jasmine always has to look picture perfect for photo shoots and the runway, but she has admitted that she a guilty pleasure, which is shockingly, pepperoni pizza.
She Loves Dubsmash. If you are on the musical app Dubsmash, you can look out for Jasmine, who is a big fan. You can see her singing along to just about anything with even some of her model friends.
She Has an Ice Cube Trick for her Skin. Jasmine has a little trick that she does with ice cubes before she goes to bed. She told Into the Gloss that before she goes to bed, she ices her face. She said "It keeps your pores really tight, and you wake up with a perfect complexion. So after I wash my face with Cetaphil, I take an ice cube and rub it on my face until it's gone. Now my boyfriend does it, too."
Her Grandfather Once Thought She Posed in Playboy. Tookes explained that her most embarrassing moment happened when she was doing a shoot for Sports Illustrated. She said in an interview with Vogue that "my  grandpa called me and asked when my issue of Playboy was coming out. It was hilarious as well as embarrassing."
Her Favorite Food is…..Italian
Her Most Memorable Modeling Moment. Jasmine's most memorable modeling moment happened when she got a call for her first job at the age of 15. The gig was a shoot for Abercrombie & Fitch with renowned photographer Bruce Weber. She stated in an interview with Vogue, she stated that "I have always loved his photographs and was honored to work with him on my first job."
She Had a Guest Appearance on a Hawaii Five-O. Jasmine Tookes made a guest appearance (alongside models Jacquelyn Jablonski and Behati Prinsloo) in the CBS drama, Hawaii Five-0. She played the role on Monique.
The One Person She Would Like to Meet. When Jasmine was asked who is the one person she would love to meet, dead or alive, she made it known that it would have to be Michael Jackson.