Deprecated
: The PSR-0 `Requests_...` class names in the Requests library are deprecated. Switch to the PSR-4 `WpOrg\Requests\...` class names at your earliest convenience. in
/home/jdeeze/thefactninja.com/wp-includes/class-requests.php
on line
24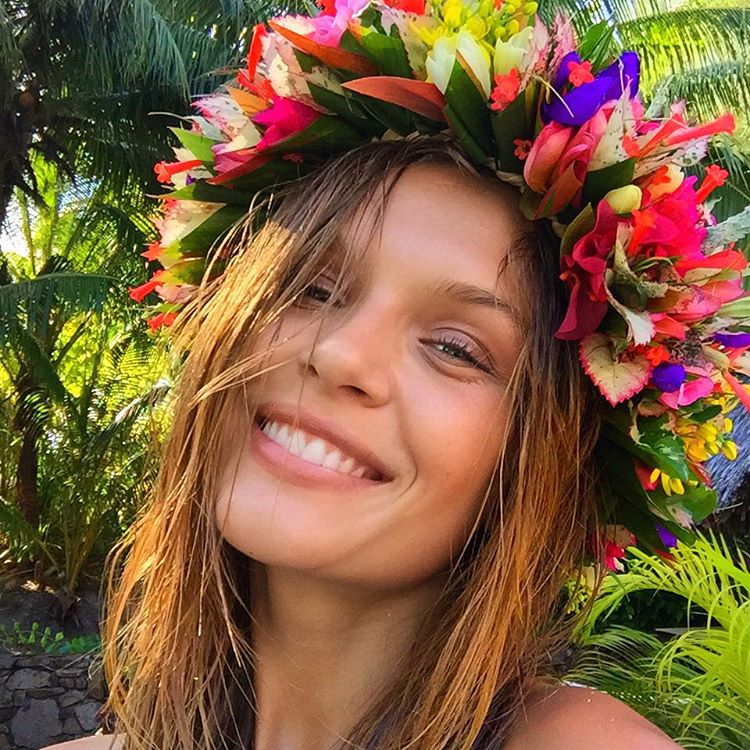 One of the hottest up-and-coming models is the Danish born beauty, Josephine Skriver. Skriver has earned her wings as a Victoria's Secret Model and everyone want's to get their hands on her, as seen by her millions of followers on social media.
Are you looking for some interesting facts about Josephine Skriver or somethings you might not know? Well take a look at these 15 super-cool  facts below about this super model.
She Was Born in Denmark. Skriver was born and raised in Copenhagen, Denmark
The Right Way to Pronounce Her Name. Some people are confused as to how they should pronounce Josephine's last name. The correct way is Josephine Skry-ver. You can listen to the proper pronunciation here.
Her Birthday & Zodiac Sign.  Josephine was born April 14, 1993 and her birth sign is Aries.
She was Conceived Through IVF and is Proud of It. Josephine is extremely proud that she is an in vitro fertilization kid. In an interview with i-D, Skriver stated that "You get so many like, 'She's not made the natural way, she shouldn't even be here.' But I'm not a science experiment, I'm not synthetic, I'm a real human being, I'm just as real as you are."
She Grew up in a LGBTQ Family. Josephine Skriver's mother is an IT Analyst and she is a lesbian, while her father, a marine biologist is gay.
Speaking with Elle.com, explains how everything came to be:
"They found each other through a newspaper listing, right before her dad married his husband. "Ever since [my mom] was a kid, she wanted to be a mom. So in Denmark in 1992, there was this newsletter for the whole LGBTQ community and my mom put an ad in there, saying, 'I want to bring a child into this world, does anyone want to be a part of that?' She got a few replies and the first one ended up being my dad."
She has a Younger Brother. Josephine has a younger brother named Oliver. She has stated that he is "the most important man in my life."
She Was Discovered at the Age of 15. Skriver was discovered when she was 15. She was on a trip to New York with her soccer team, when she was approached about her model potential. On her return to Denmark, she signed with the international modelling agency, Unique Models, which is based in Copenhagen. She was approached by other agencies outside of Denmark, but she decided to stay in school. In 2011, with school out of the way, she started pursuing a modelling career. She made her debut at New York Fashion Week in 2011.
She Became a Victoria's Secret Angel in 2016. Josephine Skriver became a Victoria's Secret Angel on February, 2016. Before that she had appeared in catalogs for Victoria's Secret, as well as their fashion shows.
She is one of the newest Angels along with Martha Hunt, Jasmine Tookes, Sara Sampaio, Romee Strijd, Lais Ribeiro
She is the Second Danish Victoria's Secret Angel. Josephine Skriver is the second Danish model to become a Victoria's Secret Angel. The first is Helena Christensen.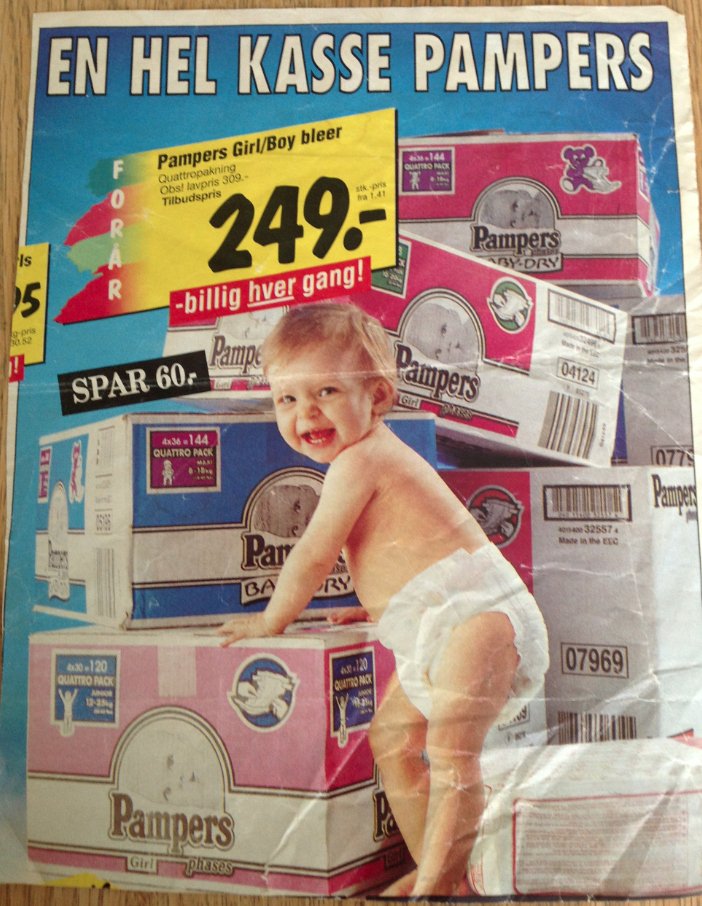 She Modeled as a Baby. When she was just a baby, Josephine landed her first modelling gig when she appeared in adverts and local packaging for Danish Pampers.
Her Boyfriend is a Punk Rock Star. Skriver is dating Alexander DeLeon, who is the lead singer for the Las Vegas punk rock band, the cab. They have been together since 2013. The modeled together for the DL1961 denim campaign and they are also really good friends with Selena Gomez.
She Has a Huge Following on Social Media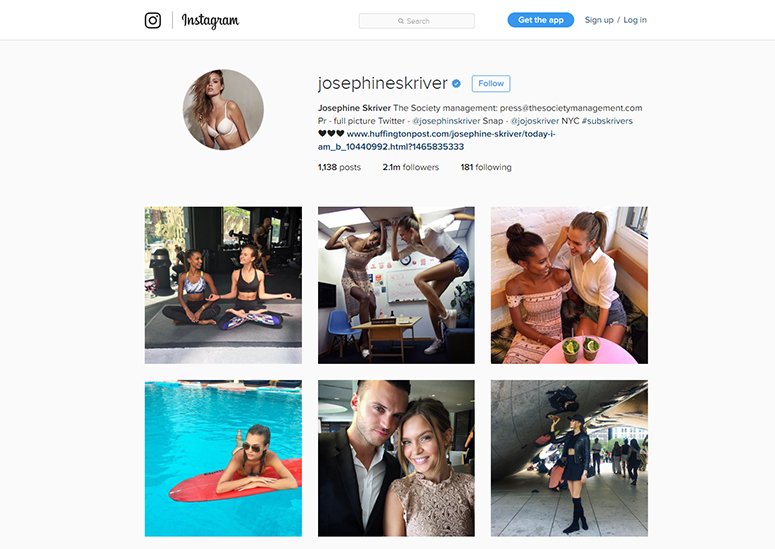 Josephine Skriver has a huge following on the different Social Media accounts. She has millions of followers and you can:
Instagram – josephineskriver
Twitter – @josephinskriver
Snapchat – @jojoskriver
She was a Great Soccer Player. Before getting into modelling, Striver in her own words stated that she "was a prolific soccer player".
She Loves to Cook. Josephine loves to get down in the kitchen and while she is not a super chef, she really enjoys cooking. In an interview with Elle.com, Skriver explains her love affair with cooking:
"Lately I've been a bit obsessed with cooking! I love being in the kitchen and experimenting with all types of dishes. For me, half of the enjoyment in eating is making the meal. I love watching the Food Network and all of the cooking competitions. They really give me great inspiration. I'm no Master Chef, of course, and it does go REALLY wrong at times. But I love doing it, and practicing only makes perfect.
Whenever I'm back home in Denmark, it's almost always me who ends up cooking the dinner or baking sweets. So far, my family seems to enjoy it!"
Josephine Skriver's Diet. Many often wonder how Josephine is able to maintain her amazing shape and some even attribute it to her diet. In an interview with aol.com, Skriver stated that " I don't really believe in diets. I think it's all about keeping things healthy. I love protein, I'm a big meat eater, so anything that's like, you know, whatever works for you, just keep it in moderation."
In the same interview, she stated that she has a weakness for chocolate.
Her Eye Color. Josephine has green eyes.