Deprecated
: The PSR-0 `Requests_...` class names in the Requests library are deprecated. Switch to the PSR-4 `WpOrg\Requests\...` class names at your earliest convenience. in
/home/jdeeze/thefactninja.com/wp-includes/class-requests.php
on line
24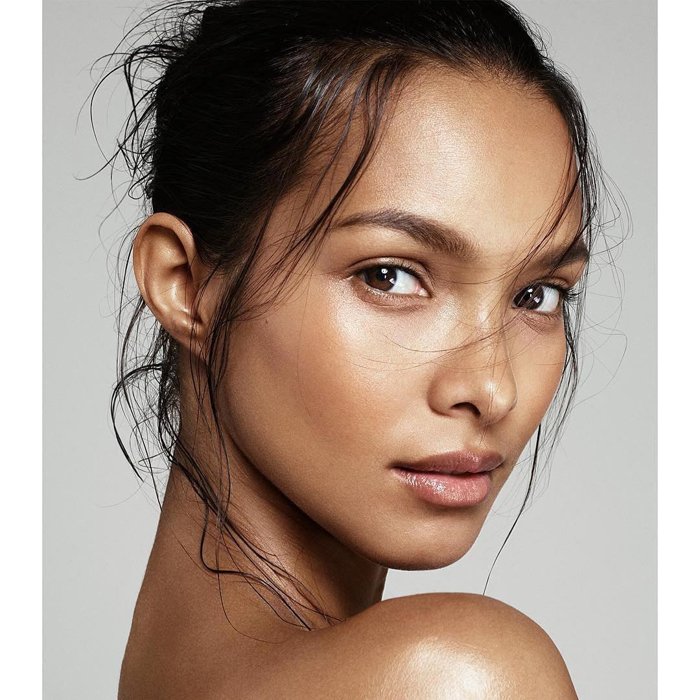 Lais Ribeiro is a supermodel who is taking the world by storm with her captivating beauty. This Brazilian beauty is also a Victoria's Secret Angel and the fashion world cannot get enough of her.
If you want to learn more, or find out some fun trivia, check out these 15 facts about Lais Ribeiro.
Her Birthday. Lais Ribeiro's birthday is October 5, 1990. Her birth sign is Libra.
She is Brazilian. Lais was born and grew up in Teresina, Piauí, a remote rural town in Brazil
She Was a Teenage Mom. Lais gave birth to her son Alexandre when she was just 18 years old.
Her Friend Suggested She Get into Modelling. Lais was studying to be a nurse when a friend of hers who was model suggested that she take up modelling. In an interview with FNM, Riberio explained that she said 'Oh, you look like a model. Why don't you come and visit our agency?'
She entered a national competition and won and from there headed to New York to pursue modelling.
She Barley Spoke English When She First Started. When she reached New York to start her modelling career, Lais barely spoke English.
When She First Started She Didn't Know Victoria's Secret. Lais Ribeiro has admitted that when she first started modelling, she did not know what Victoria's Secret was.
She Missed Her Victoria's Secret Debut due to Injury. Ribeiro was scheduled to make her big debut on the 2012 Victoria's Secret show. She however sprained her ankle during rehearsals. Her outfit was subsequently given to Behati Prinsloo
Victoria's Secret Gave Her Another Opportunity the Following Year. Because of what happened to Lais in the 2012 show, the Victoria's Secret producers gave her the opportunity to walk in the 2013 show, opening the Birds of Paradise segment
She Cried When She Found out she was a Victoria's Secret Angel. When Lais found out she was one of the new Victoria's Secret Angels, she actually cried.  Speaking with Vogue UK, she explained that "I was so excited that I cried! Tears of happiness, of course. I was shooting an editorial in Mexico and the team thought something bad had happened when they saw me crying… It was the opposite! I'm still pinching myself".
Dreams Come True. When Lais finally got her Victoria's Secret angel wings, she posted it on Instagram, with the caption " Today my Dreams have Come True !!"
She Has a Special Tattoo. Lais Ribeiro has a special tattoo on her neck and it is actually the name of her son,
She Is Pretty Popular on Social Media. Being a Victoria's Secret model means that Lais is going to have a huge following of both men and women, who all want to know more about this stunning beauty. She is active on a variety of social media accounts from Twitter, Instagram and more. She has millions of followers and she does a pretty good job on keeping them updated.
Twitter – @Lalaribeiro16
Instagram – @laisribeiro
Snapchat – laisribeiro
Facebook – Lais Ribeiro
Who She's Dating? Currently, Lais is dating professional basketball player, Jared Homan. The two have been dating since 2015.
Her Beauty Tips. In an interview with Fashion Magazine, Lais explains one of her beauty secrets. She stated that "My beauty tip is to sleep. I sleep a lot and drink a lot of coconut water. I use a cucumber mask—that's the only thing I do to my face because I don't like a lot of product; [my face] is already tired of makeup."
Lais' Workout Routine. Riberio's exercise routine has her going to the gym every day. Speaking with Cosmopolitan, she explains that she also does her "exercises like aerobics and yoga, which work your whole body.
What She Loves About Brazil. Lais Ribeiro loves her country of birth, Brazil. She always has a great time with her family, as well as her old friends. She has stated that "I'm so proud to be Brazilian!  I love the energy of the people and we have the best food."