Deprecated
: The PSR-0 `Requests_...` class names in the Requests library are deprecated. Switch to the PSR-4 `WpOrg\Requests\...` class names at your earliest convenience. in
/home/jdeeze/thefactninja.com/wp-includes/class-requests.php
on line
24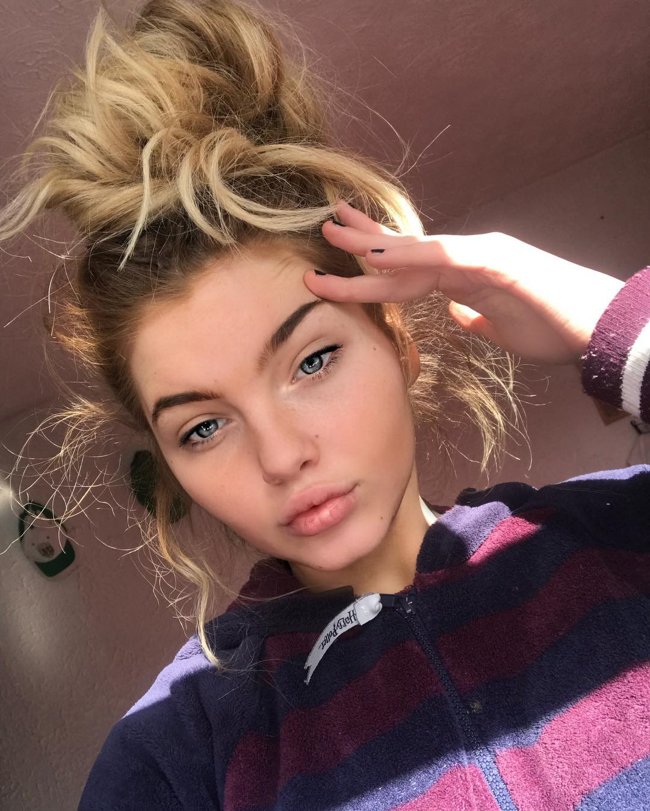 Sophia Mitchell is a model, but he success has seen her transition into the social media world where she is big on Instagram and she also runs a YouTube channel.
Everyone wants to know about this model and below, we present 22 facts about Sophia Mitchell.
Age/Birthday
Sophia Mitchell is [showcurrentage month="9″ day="2″ year="2001″ template="1″] years old. She was born on August 2, 2001. Her zodiac sign is Leo.
Birthplace
Belfast, Northern Ireland
Siblings
Sophia has two sisters, Shannon and Madi. She has a step-brother called Dylan, and a step-sister Amy-Rose.
Modeling
Sophia is a model, who is signed the Models 1 London.  She did her first photo-shoot at the age of 14.
She Loves Rap Music
Surprisingly, Sophia loves rap music. She is a fan of the rapper Eminem.
Her Favorite Thing About Herself?
In a YouTube video, Sophia admitted that the thing she loves the most about herself are her hairy arms.
What She Doesn't Eat?
Sophia has admitted that she doesn't like vegetables
Height
She is 5' 11"
Dolan Twins Controversy
Sophia Mitchell had a chance to pose with the Dolan Twins, Grayson & Ethan,  at one of their meet and greets, however the meeting erupted in controversy. When she posted the pictures to social media, people began attacking her. Some did not like the way she dressed and some felt she was trying to seduce the twins.
Sophia fired back at the haters, calling them hypocrites.
When She Was Younger
Sophia was very much a tom boy. She would be obsessed with soccer and would always be playing.
What She Wanted to Become When She Was Younger?
Ice cream driver
Learning Disabilities
A lot of people don't know that she has learning disabilities. She has dyslexia, ADHD and ADD
She Plays Instruments
The young model has a love for music and she plays a wide variety of instruments. She has stated that she is strongest in playing the drums, but she also plays guitar and piano
She collaborated with fellow Instagram stars, Molly O'Malia, and Rendall Coleby, and put up a range of photographs, some of which were provocative in nature, for which she came under criticism because of her tender age. With these photos and videos, her popularity soared further.
Social Media
Sophia Mitchell has a big following on social media and you can follow her at:
INSTAGRAM: sophia_mitch
TWITTER: sophia_mitch
MUSICALLY: Sophia_Mitch
SNAPCHAT: SophiaMitch