Deprecated
: The PSR-0 `Requests_...` class names in the Requests library are deprecated. Switch to the PSR-4 `WpOrg\Requests\...` class names at your earliest convenience. in
/home/jdeeze/thefactninja.com/wp-includes/class-requests.php
on line
24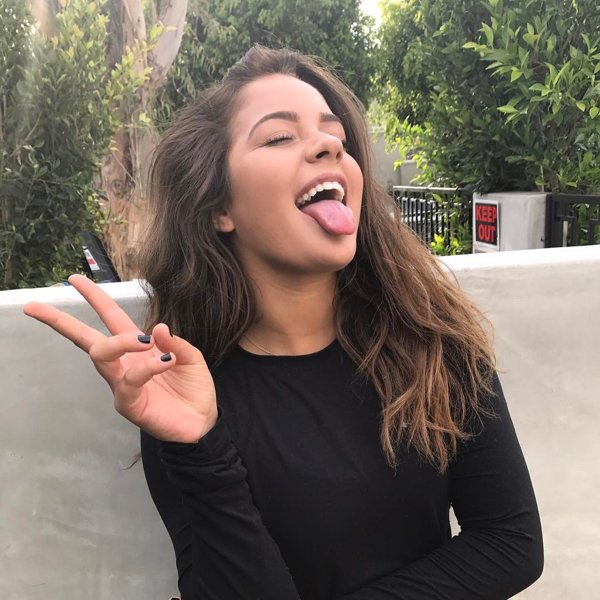 If you are a fan of Team 10 or immaBeast, then you know about Tessa Brooks, a dance and social media star in the making. Tessa is one of the most successful dance stars out there and her brand and popularity is skyrocketing
With millions of fans across different social media accounts, such as Youtube and Instagram,  Tess is definitely a rising star.
Here are 17 facts about Tessa Brooks that you should check out, especially if you are a fan.
https://www.instagram.com/p/BRZuY7MBijp
Her Birthday. Tessa Brooks' birthday is April 5, 1999
Birthplace. Tessa was born in Fresno, Califronia. She currently lives in West Hollywood, Los Angeles.
Family. She has two sisters and one stepsister.
https://www.instagram.com/p/BR_idCYhOhT/
She loves dancing! Tessa loves dance and has stated that she could not imagine her life without it.  She took her first dance class at the age of 2. She loves dancing as it allows her to express herself.
immaBEAST. Tessa is a member of the immaBEAST dance crew. She was featured in the Youtube movie 'Dance Camp'. She was also featured in music videos for Disney's Coco Jones and T-Pain.
One of her most popular dance routines with immaBeast is a chroegraphed dance to Migos' Bad n Boujee
She was a cheerleader. Aside from dance, Tessa did gymnastics and cheerleading.
Her Social Media Accounts. Tessa Brooks has developed an insane following on various social media accounts, with followers numbering in the millions. To connect with Tessa, you can follow her on:
Instagram – @TessaBrooks
Twitter – @imtessabrooks
Snapchat – tessahammer
Youtube – TessaBrooks1
https://www.instagram.com/p/BTX5wFShAKP
Team 10. Tessa is a member of the social media collective, Team 10. This group of like-minded kids have a goal of using the internet to take over Hollywood.
Members include Alex Lange, Alissa Violet, Jake Paul, Lucas & Marcus Dobre, Neels Visser, the Martinez Twins, Stan Gerrards, AJ Mitchell and Tristan Tales.
Her favorite color. Tessa's favorite color is blue. When she was younger it was orange.
Her favorite movie. A walk to remember
She's in a bunch of commercials. Tessa has a couple of commercials under her belt from Skechers, Coca Cola, Just Dance 4 and Contour Design.
Her pets. She is an animal lover and she has 5 dogs and one cat.
Favorite TV shows. Prison Break and the Office are her top two TV shows, but she also enjoys Gossip Girl.
Her ideal first date. A great first date for this social media phenom would be sushi! She is also pretty spontaneous and would love randomly going to the beach or anything else, once sushi was somewhere in the mix.
Tessa's Boyfriend. She is currently single, but she had one boyfriend in the past.
just spooning my boyfriend

out of his container

it's ice cream

— Tessa Brooks (@TessaBrooks) March 30, 2017
Favorite/Worst subject in high school? She has stated that she used to love math, but now she absolutely hates it.
She was Robbed. In a video posted on her Youtube channel, Tessa was robbed of her iPhone. She called the police and got it back, the robber was arrested.