Deprecated
: The PSR-0 `Requests_...` class names in the Requests library are deprecated. Switch to the PSR-4 `WpOrg\Requests\...` class names at your earliest convenience. in
/home/jdeeze/thefactninja.com/wp-includes/class-requests.php
on line
24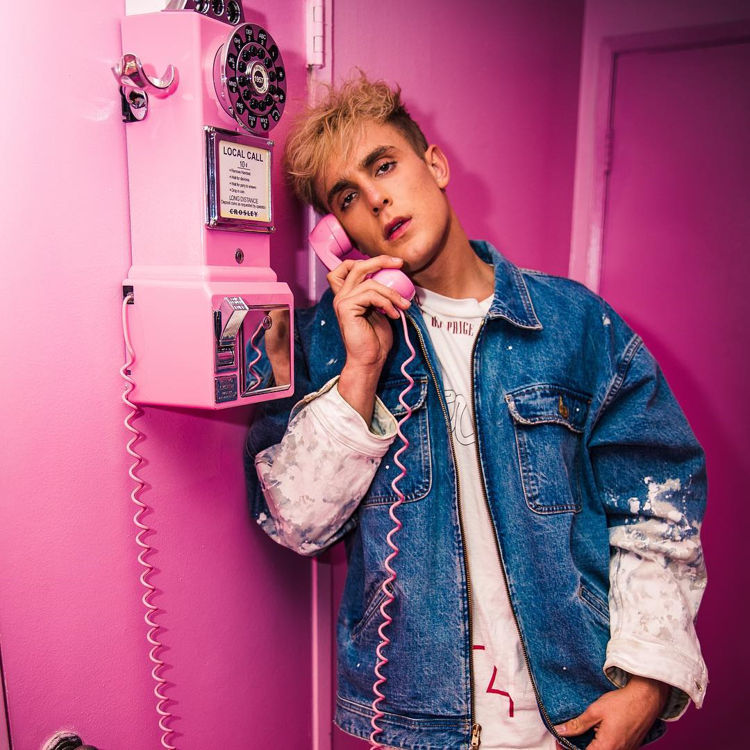 Jake Paul is a famous American Actor, Youtuber and social media personality with millions of followers on Instagram and YouTube. The young actor is best known for his role as Dirk in the Disney Channel sitcom, Bizaardvark.
To learn more about Jake, check out these amazing facts like his spouse's name, women he's dated and so much more.
Jake Paul Facts
Birthday. Jake Paul's age is [showcurrentage month="01″ day="17" year="1997″ template="1″]. His birthday is January 17, 1997. His Zodiac sign is a Capricorn.
Birthplace.
Jake was born in Cleveland, Ohio, United States, but recently moved to Los Angeles, California.
Siblings. He has one sibling who is also a famous social media personality- older brother Logan Paul.
Family. Paul's parents are Greg Paul and Pam Stepnick.
Ethnicity. He is white American.
Real Name. He was given the name Jake Joseph Paul at birth.
Jake's body stats. The social media star is roughly 5 ft 11 inches and weighs 176.5 pounds.
Who has he dated?
Social media star
Alissa Violet
and Jake moved in together in August 2016. However, in February 2017 the relationship crumbled with Alissa claiming their relationship was never real and that Jake cheated several times. She also hinted that he was emotionally abusive towards her.
In February 2017 after the break up with Alissa, it was rumored that Jake was dating YouTuber Tessa Brooks.
Spouse. In June 2017, Jake married social media star Erika Costell in a surprise wedding in Las Vegas.
Eye Color. He has distinctive brown eyes.
Natural Hair Color. His natural hair color is blond, but he occasionally dyes it platinum blonde.
Interests. Jake is a lover of cars. He wants to start his own car collection in the future.
Sports.  While attending high school, he excelled in wrestling.
Team 10. Jake Paul is a member of the social media collective, Team 10. This group of like-minded kids have a goal of using the internet to take over Hollywood.
Members include Alex Lange, Alissa Violet, Tessa Brooks, Lucas & Marcus Dobre, Neels Visser, the Martinez Twins, Stan Gerrards, AJ Mitchell and Tristan Tales.
Fun Fact. The actor is talented in freestyle activities and can perform headstands among other things. He regularly boasts about his juggling skills and can perform wheelies on a motorbike.
Fitness. Jake is big on health and fitness and hits the gym regularly. His regular workouts are a mixture of machine exercises, lifting and bodyweight exercises which give him a bulky and toned physique. The actor also enjoys outdoor activities with hiking being his preferred outdoor exercise.
Education. He attended the Westlake High School in Cleveland.
Tv/Film Appearances. In 2016, Jake made his film debut with a minor appearance in the comedy-drama movie, Dance Camp.
Later in that same year he started appearing as the leading character Dirk on Disney series, Bizaardvark.
Aspirations. He dreamed of becoming a navy seal and even underwent navy training, but eventually decided to focus on a social media career.
Controversy.  In January 2017, he stirred up quite a bit of outrage and controversy after he hid in the washroom of the Eisenhower Executive Office Building in Washington DC for a YouTube channel stunt. After he filmed the stunt inside the Eisenhower Building, he was tracked by US secret service to his home in Los Angeles. He was later deemed as a non-threat.
Social Media. You can follow Jake on social media at Instagram, Facebook, and Twitter.