Deprecated
: The PSR-0 `Requests_...` class names in the Requests library are deprecated. Switch to the PSR-4 `WpOrg\Requests\...` class names at your earliest convenience. in
/home/jdeeze/thefactninja.com/wp-includes/class-requests.php
on line
24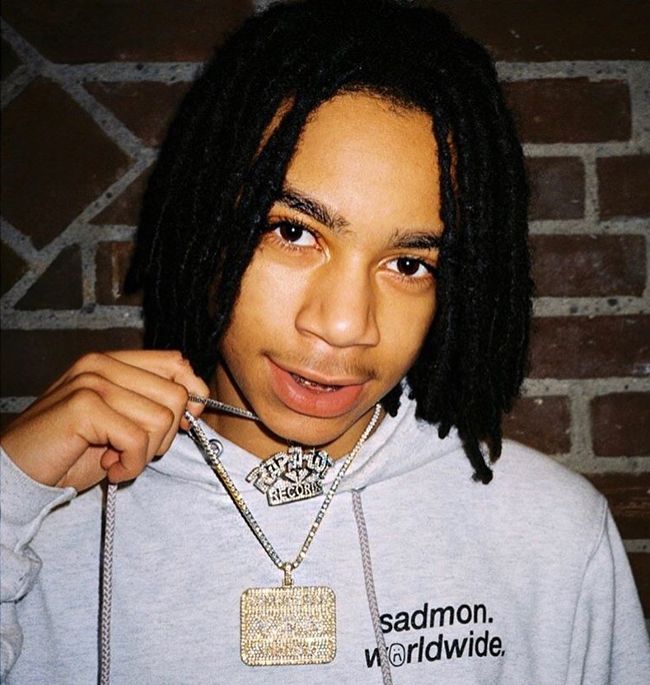 YBN Nahmir is the founder of the group YBN (Young Boss Niggas) which features fellow artistes YBN Almighty Jay and YBN Cordae and half a dozen more members. Best known for his single 'Rubbin Off the Paint' which charted on the Billboard Hot 100 chart, the teenager is a rapper and songwriter who dabbles in Hip Hop and Trap music.
Nahmir started rapping in 2014 and has since built up a steady following on social media. The rapper describes himself as a uniquely modern artiste with an energetic flow that features a melting pot of styles and sounds.
To find out more about rising star YBN Nahmir, check out these 22 interesting facts below.
Birthday. YBN Nahmir's age is [showcurrentage month="12″ day="18" year="1999″ template="1″]. His birthday is December 18, 1999. His Zodiac sign is a Sagittarius.
Birthplace. Nahmir was born in Birmingham, Alabama, but now lives in Los Angeles, California.
Family Life. The rapper was raised in an extended family household. The rapper lived with his mother, brothers, cousins and aunt.
Ethnicity. YBN Nahmir identifies as African American.
Real Name. The rapper's real name is Nicholas Simmons.
Name Meaning? YBN Nahmir means two different things. YBN means Young Boss Niggaz. As for Nahmir, he modified a friend of his name. In an interview he explained  "This nigga K-Mort real name Shamir. I'm like wait, hold up, that s**t sound cold as hell you feel me. I'm like "hey bro, I'm put that s**t together since my real name start with an "N," my real name Nick, so I'm like f**k it we thuggin' call me Nahmir from now on.
Education. Before his success as a rapper, YBN Nahmir attended Clay-Chalkville High School in his hometown. Following the success of his first hit single, he quit traditional school and took up online classes so he could focus on his music career. He graduated from High School in Clay, Alabama in May 2018.
How Tall is He? He is 5 ft. 7 inches…See more YBN Nahmir's height here. He weighs about 140 pounds.
Eye Color. Nahmir has light brown eyes.
Distinctive Features. He recently started wearing dreadlocks.
Girlfriends. The rapper is rumored to be dating 21-year-old vlogger and social media influencer Alycia "Sahlt" Tyre.
Death. In January 2018, news started to circulate that YBN Nahmir had died. It had stated that he had died in a shootout with the Los Santos police department. This was proved to be false, as the websites highlighting his death are all prank websites. Also, Los Santos is the fake region in the popular video game, Grand Theft Auto.
Tattoos. YBN Nahmir has a bunch of tattoos, but he also explained his take on face tattoos when he was on Big Boy's Neighborhood. "I'm not like these other n***as.  I don't gotta prove my point to be nobody. I don't gotta act hard . . .  People be getting face tattoos to act hard. This s**t ain't nothing, bruh. I know so many people that got face tattoos that we done really punished they ass, did they ass so dirty in real life, bruh. All this little internet s**t, it be making people look so hard. That's why I stopped posting guns and all that on the internet. That s**t's not cool, bruh."
Sporting Interests. While growing up, Nahmir was an avid baseball player. He began playing as a toddler and continued up until his career took off.
He Was a Gamer. The rapper discovered his interest in music when he was 14 years old. He received an Xbox 360 as a Christmas present and began to play the video game Rock Band.
In an interview with The Fader, he explained his gamer past. "I used to be on some nerd-type stuff. I wasn't rapping on the internet all the time. I used to do GTA videos, I used to do everything." He eventually went on to use the Xbox to record his first song.
Social Media Following. YBN Almighty's first fans were from gameplay videos and not his music. Simmons was known for recording and posting gameplay videos of the game Grand Theft Auto V and through this avenue generated a following on YouTube.
Breakout Single. Following the release of two not so successful mix tapes, Simmons released his single 'Rubbin Off the Paint' on September 18, 2017 to World Star Hip Hop's YouTube channel. The song blew up overnight, debuting at no 79 on the Billboard Hot 100 chart, before eventually peaking at no 46.
His First Album. While Nahmir has released several mixtapes and singles including the most recent YBN mixtape 'Young Boss Niggas Vol. 1, he is yet to release a studio album.
Awards. Nahmir's singles 'Rubbin Off the Paint' and 'Bounce Out with That' have both been certified gold.
Honorable Mentions. The teen was named as one of the members of XXL's "2018 Freshman Class" on June 12, 2018.
Tours. Nahmir is currently on his first overseas tour with fellow YBN members Almighty Jay and Cordae. The trio will hit up cities in France, Germany, Poland, Sweden and several more.
Social Media. You can follow YBN Nahmir on social media at Instagram, Facebook, and Twitter. His Snapchat name is: @Flex.20k