Deprecated
: The PSR-0 `Requests_...` class names in the Requests library are deprecated. Switch to the PSR-4 `WpOrg\Requests\...` class names at your earliest convenience. in
/home/jdeeze/thefactninja.com/wp-includes/class-requests.php
on line
24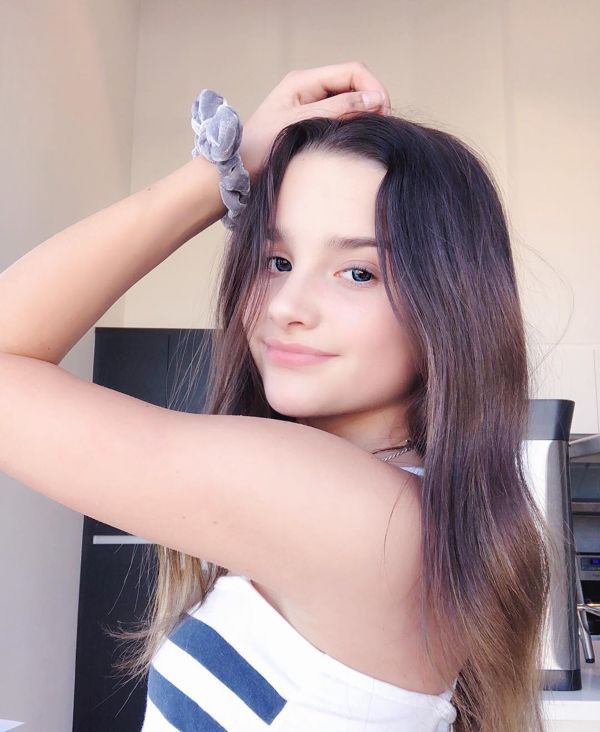 Annie LeBlanc is an American Youtube star that is best known for her Acroanna and Bratayley Youtube channels. She has a growing social media presence with millions of fans on the photo sharing app, Instagram.
Below is a quick look at some cool and interesting facts about Annie LeBlanc.
Birthday
. Annie LeBlanc's age is [showcurrentage month="12″ day="05" year="2004″ template="1"]. Her birthday is December 5, 2004. Her Zodiac sign is a Sagittarius.
Full Name. Julianna Grace LeBlanc
Nickname. Annie
Birthplace. She was born in Augusta, Gerogia while her father was stationed at Fort Gordon Georgia.
Siblings. She is one of three siblings. She has a sister named Hayley LeBlanc and she had a brother, Caleb, who unfortunately passed away in 2015 due to Hypertrophic Cardiomyopathy
Parents. Her father Billy LeBlanc and mother Katie LeBlanc are oftentimes featured in Annie's Bratayley channel.
How Tall is She? Annie LeBlanc's height it 5′ 3″ (1.6 m)
Favorite Color. Mint green and coral
Favorite Animal. Annie's favorite animal is a horse.
Pets
. She has three dogs, Piper, Winnie and Gigi. She had two other dogs, Toshi and Rylie, but they passed away in 2013.
Gymnastics. Annie participated in gymnastics since she was 3 years old. She would go on to participate in different age group competitions such as Champions Gymnastics and 1st Class Gymnastics, Docksiders Gymnastics. She quit the sport in 2017.
Singing. In June 2017, Annie LeBlanc teamed up with Hayden Summerall to release her debut single, Little Do You Know.
 Boyfriend. There is speculation that Annie is dating pop singer, Hayden Summerall. The two seem to be very close, especially since they have been on the road travelling and performing together.
Homeschool. With the growth of her social media presence, Annie found it difficult to go to a regular school. As such, her parents have started to homeschool her.
Nintendo. With the success of Annie and Hayley's, Bratayley channel, they appeared in a TV commercial for the video game giant, Nintendo.
Youtube Channel. Annie LeBlanc has two popular channels. She has one called acroanna where she posted gymnastics meets and tutorials.
She also does Bratayley and OMMyGoshTV with her sister Hayley.
Gymscool. She is part of the YouTube collaborative channel, Gymscool.
Social Media. Annie LeBlanc has millions of fans across her Acroanna and Bratayley channel. You can also follow her on.Twitter, Instagram, YouTube and YouTube. Her Snapchat name is @annie.leblanc