Deprecated
: The PSR-0 `Requests_...` class names in the Requests library are deprecated. Switch to the PSR-4 `WpOrg\Requests\...` class names at your earliest convenience. in
/home/jdeeze/thefactninja.com/wp-includes/class-requests.php
on line
24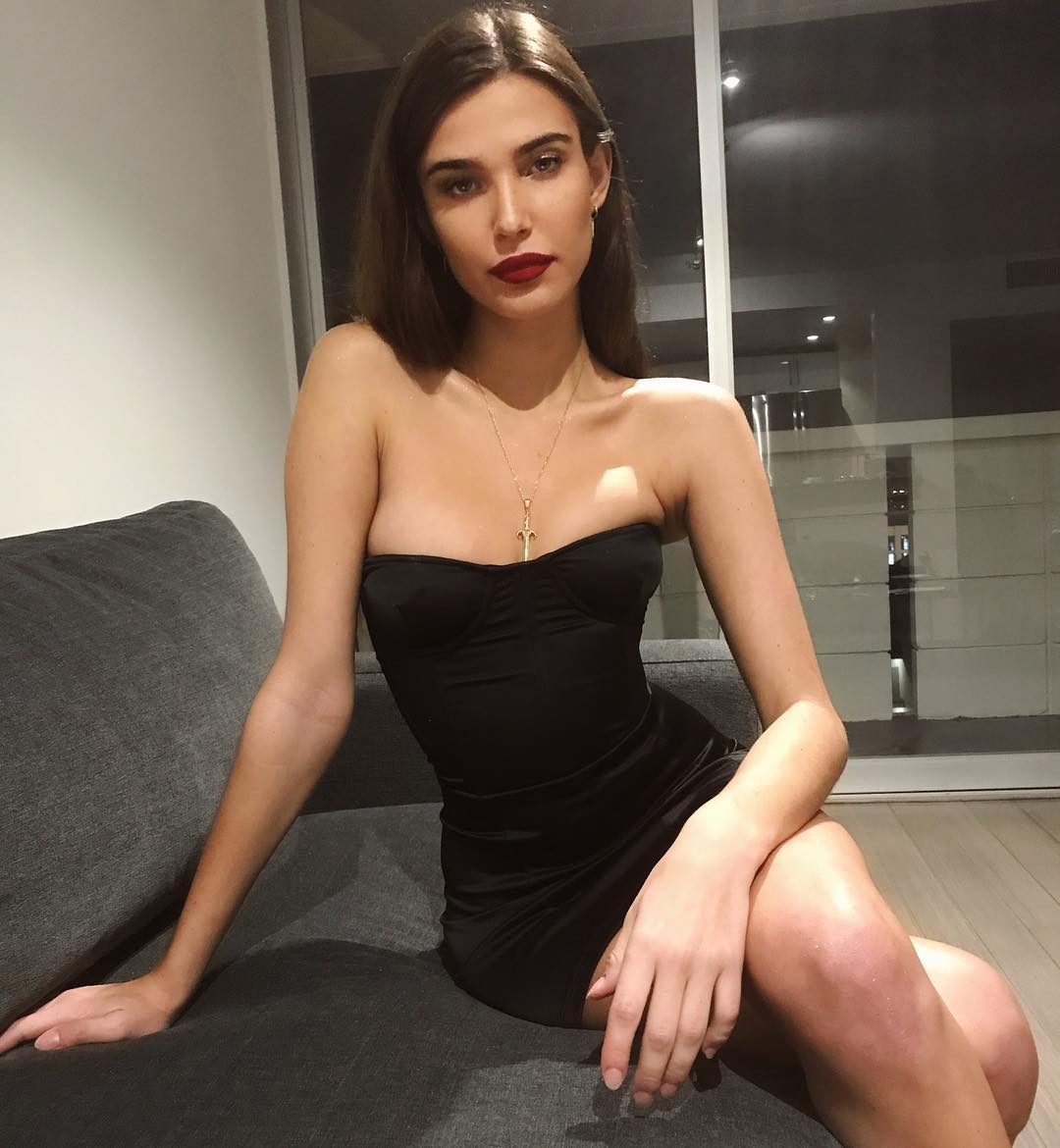 Charlotte D'Alessio is a [showcurrentage month="5″ day="5″ year="1998″ template="1″] year old American model, Instagram star and Influencer. She got her big break when she was photographed at Coachella and the photo went viral.
Want a quick biography? Take a look at these 21 Charlotte D'Alessio facts. Find out interesting facts like her age, birthday, boyfriend, height, her Coachella discovery and more.
Age/Birthday. Charlotte D'Alessio is [showcurrentage month="5″ day="5″ year="1998″ template="1″] years old. Her birthday is May 5, 1998. Her Zodiac sign is Taurus.
Birthplace. Charlotte was born in Toronto, Ontario in Canada. She was 16 years old when she moved to Los Angeles, California to live with her father.
Ethnicity.  Italian ancestry on father's side and Russian as well as Ukrainian ancestry on her mother's side.
Boyfriend. Charlotte D'Alessio had been dating model, Presley Walker Gerber. The two met in October 2017, but did not become official until January 2018.
The pair eventually broke up, but Charlotte explained that "I still love him, and he's my best friend,"
The love connection was made by Presley's younger sister, Kaia Gerber.
Coachella & Instagram Stardom. In 2015, when Charlotte D'Alessio was just 16, she became Insta-famous when she and her friend, Josie Canseco headed to Coachella together and had their photo taken by photographer Bryant Eslava.
The photo Bryant captured was of the two friends dancing and just having a good time. Once posted, the photo took on a life of its own and spread across social media, even being reposted by music star, The Weeknd.
An article that was posted to BuzzFeed about the two friends and a couple weeks later, Charlotte signed a modeling deal with Elite. (She first signed with Wilhelmina.)
In speaking with the Huffington Post about her new-found fame, Charlotte explained "I was so surprised, I honestly just thought nothing would come of it!"
"I think it's a great place for young people to market themselves," she said of social media sites like Instagram and Vine. "It's also a super-fast way to get your name out."
Dropped out of High School. Charlotte decided to drop out of Beverly Hills High School as she became Insta-Famous. She started home-schooling and pursued her modeling and "influencer" career.
Fallout with Her Mother. Charlotte's new found Insta-fame caused major problems with her mother, Christina Ford. In speaking with The Guardian, Ford explained that she had tried her hardest to keep Charlotte and her sister from pursuing the limelight until had completed school. That recommendation did not go well with Charlotte and their relationship fell apart.
Ford explained I was stunned, I tried to talk her out of it. I flew to LA, but she wouldn't see me or talk to me. She was absolutely determined to follow it through. We didn't speak for more than a year."
The two eventually repaired their relationship, and D'Alessio flew to Toronto for her maternal grandfather's funeral.
In an interview with the NYPost, D'Alessio explained that "It wasn't that serious — it was just us fighting over me being a teenager. She's been nothing but supportive. She's my biggest fan in my family."
How Tall is She? Charlotte D'Alessio's height is 5' 8".
Eye Color. She has green eyes.
Measurements. Her bust, hips and waist are 32C, 23, 34.
Tattoos. She has 4 tattoos. The first can be found on her finger, with the word  'DEVIL'. She has the word 'Angel' tattooed in her inner lip. She has a knife and the word 'Behave' on her bicep.
Favorite Food. She loves hamburgers and sushi.
Favorite Movie. One of her favorite movies of all time was 2004's, The Girl Next Door
Favorite Holiday. She loves Halloween.
Why Don't We Connection. Charlotte was featured in American boy band Why Don't We's music video for Hooked.
Youtube Channel. Charlotte along with fellow model, Abby Champion, started a Youtube Channel called Charlotte & Abby.
Celebrity Crush. Charlotte's celebrity crush is the late actor, Paul Walker.
University Study. In 2018,  D'Alessio was researched by New York University's Gallatin School of Individualized Study under the topic "#Baringitall: Hypersexuality, Social Media & The Gendered Currency Of Fame"
What She Wanted to Be When Younger. During her teenage years, Charlotte wanted to be a veterinarian doctor
Pet Peeve. She hates being lied to.
Social Media. You can follow Charlotte D'Alessio on Social Media on Instagram and Twitter.