Deprecated
: The PSR-0 `Requests_...` class names in the Requests library are deprecated. Switch to the PSR-4 `WpOrg\Requests\...` class names at your earliest convenience. in
/home/jdeeze/thefactninja.com/wp-includes/class-requests.php
on line
24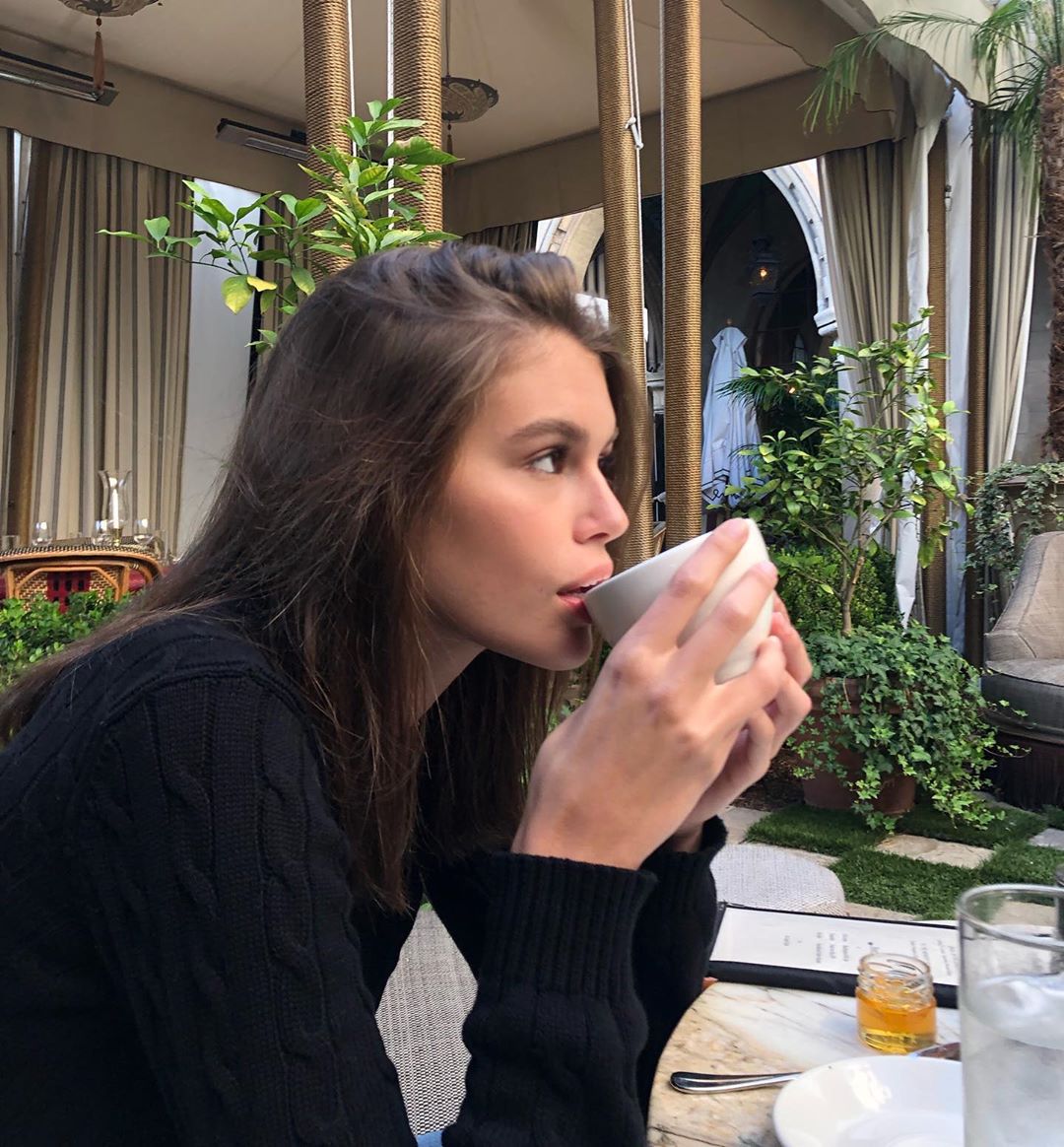 Kaia Gerber is a [showcurrentage month="9″ day="3″ year="2001″ template="1″] year old American model and Instagram star. She is also the daughter of famed supermodel, Cindy Crawford and businessman, Rande Gerber.
If you want a quick biography, take a look at these 28 Kaia Gerber facts. Find out interesting tidbits such as her age, birthday, height, brother, boyfriends and more.
Age/Birthday. Kaia Gerber is [showcurrentage month="9″ day="3″ year="2001″ template="1″] years old. Her birthday is September 3, 2001. Her Zodiac sign is Virgo.
Middle Name. Her middle name is Jordan. Kaia Jordan Gerber
Bob Marley Connection. Kaia was named after the 1978 Bob Marley album, "Kaya". However she disputed that fact with her father in a New York Times article . She stated that the name Kaia was inspired by a character in the 1988 fantasy film "Willow," Her father explained that the name came about from "Kaya," the title track of a 1978 Bob Marley album (It is also slang for marijuana).
Siblings. She has an older brother Presley Gerber, who is also a model.
Parents. Kaia Gerber's parents are model-turned-businessman Rande Gerber and the supermodel Cindy Crawford.
Twinning. Many say that Kaia is the twin of her mother. The resemblance is uncanny and she looks like a splitting image of when Cindy Crawford was younger.
Home Birth. She was delivered via a home birth in Los Angeles, California.
Ethnicity. On her father's side, she has Russian Jewish ancestry while on her mom's side, she is of English, Scottish, Irish, Danish, and German descent.
How Tall is She? Kaia Gerber's Height is  5 feet 7.5 inches (171cm)
Eye Color. She has brown eyes
Measurements. Waist: 60cm / 24″, Bust: 76cm / 30″, Hips: 84cm / 33″
High School. She attended Malibu high school, just like Gigi Hadid, Bella Hadid and Anwar Hadid.
Boyfriend? It is rumored that Kaia was linked with fell model, Jordan Barrett back in 2017.
Her First Modeling Gig. When Kaia Gerber was 10 years old, she landed her first modeling gig with Versace's junior line, Young Versace.
IMG Models. At age 13, Kaia signed with IMG Models. She did some work for Teen Vogue.
She Loves Dogs. Kaia has two Maltese-Yorkie dogs named Sugar and Widget.
She is a Dork. In an interview with Elle, Kaia confessed her dork side. "I'm the biggest dork. Not just at this party, but, like, everywhere. It's okay. I've accepted it."
Fashion Role Model. While many would think that Kaia would look up to her mother as a fashion icon, Kaia explains in a Teen Vogue interview who really has her attention in fashion. "I really look up to Karlie, she's broken all the rules of what a model should be and uses her platform to benefit others. Plus we've met a bunch of times, and she's one of the nicest people ever. All my icons I look up to as people, not just their work."
Chocolate Was One of Her First Words. Kaia Gerber gave an interesting story in Teen Vogue, highlighting what her first words were. In the interview, she explains that as a baby, her mother would give her bites of chocolate. So when she was just two years old and so ''chocolate'' ended up being one of her first words.
Her Fans are More Engaged Than Kendall Jenner. It was revealed in 2018 that Geber's Instagram account had better fan engagement than fellow model and social media star, Kendall Jenner.
Summer Tradition.  Every summer Kaia and her family heads up to her family's lake house in Canada. She gets a break, especially from social media, as there is no wi-fi.
Favorite Movie. She loves the 1995 movie, Clueless
Favorite Exercise. She loves yoga.
Favorite breakfast. A bagel from Beverly Hills deli Nate 'n Al.
Favorite Show. She loves Stranger Things.
Favorite Food. She could pasta every day.
Weird Quirk. She loves putting ranch dressing on her pizza.
Languages. She can speak both English and French.
Social Media. You can follow Kaia Gerber on Instagram, Twitter, and Facebook.