Deprecated
: The PSR-0 `Requests_...` class names in the Requests library are deprecated. Switch to the PSR-4 `WpOrg\Requests\...` class names at your earliest convenience. in
/home/jdeeze/thefactninja.com/wp-includes/class-requests.php
on line
24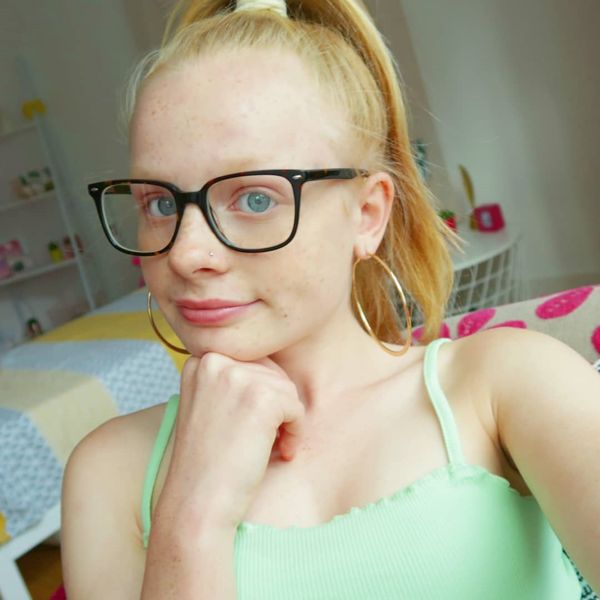 Mia Fizz is a Youtube personality, part of the popular Fizz Family. She has developed quite a following across her social media platforms, as people seem to really love what she has to offer.
Take a look at these 10 Mia Fizz facts below. Get a quick bio and some insights into her favorite things below.
Birthday
. Mia Fizz's age is [showcurrentage month="12″ day="4" year="2004″ template="1″]. Her birthday is December 4, 2004. Her Zodiac sign is a Sagittarius.
Birthplace. England
Family. Mia's family is popular on Youtube and they are known as the 'The Fizz' family. Her mother Georgie and Step-dad Darren are Youtube personalities. Mia is also the older sister of Sienna Fizz. She also has a younger sister named Karma who was born in 2018.
Real Dad. Mia's mom, Georgie, had her at really young age, getting pregnant at 16. Georgie and Mia's real dad had issues with alcohol and drug addiction and Georgie eventually separated from Mia's real father.
Fizz Sister. She does a YouTube channel named as 'Fizz Sisters' with her sister Sienna.
Favorite Colors. She loves the colors pink and turquoise
Favorite Dessert. She loves donuts.
Vegan. Like her mother, Georgie, Mia Fizz is also a vegan. She also has a Youtube channel called 'Vegan Kids'
Places She Wants to Visit. Her dream places to visit are Thailand, New York and Mexico
Places She has Visited. Some of the countries Mia Fizz has visited are Sri Lanka, Germany, Portugal, Ireland and Spain to name a few.
Favorite Fruits. Mango and passion fruit
She Loves Unicorns. Mia loves unicorns and she has a lot of references to them across her social media accounts. She also refers to her fans as Miacorns. There are also a couple of occasions she has had unicorn hair.
Favorite Animal
. She loves monkeys. Ironically, she was born in the year of the monkey, 2004.
Piercing. Mia has a nose piercing and in a Youtube video, she explained how much it hurt to get it.
Languages. She is learning Spanish
The Time She Freaked Out. Mia Fizz had a chance to interview Mark Wahlberg, the star of Transformers. During the interview, she actually freaked out while speaking to him.
Social Media. Mia Fizz has a big following across her different social media accounts. You can follow her at the different channels below:
Instagram: @MiasLifeOfficial
Twitter: @MiasLifeOffical
Youtube: Mia's Life and Fizz Sisters