Deprecated
: The PSR-0 `Requests_...` class names in the Requests library are deprecated. Switch to the PSR-4 `WpOrg\Requests\...` class names at your earliest convenience. in
/home/jdeeze/thefactninja.com/wp-includes/class-requests.php
on line
24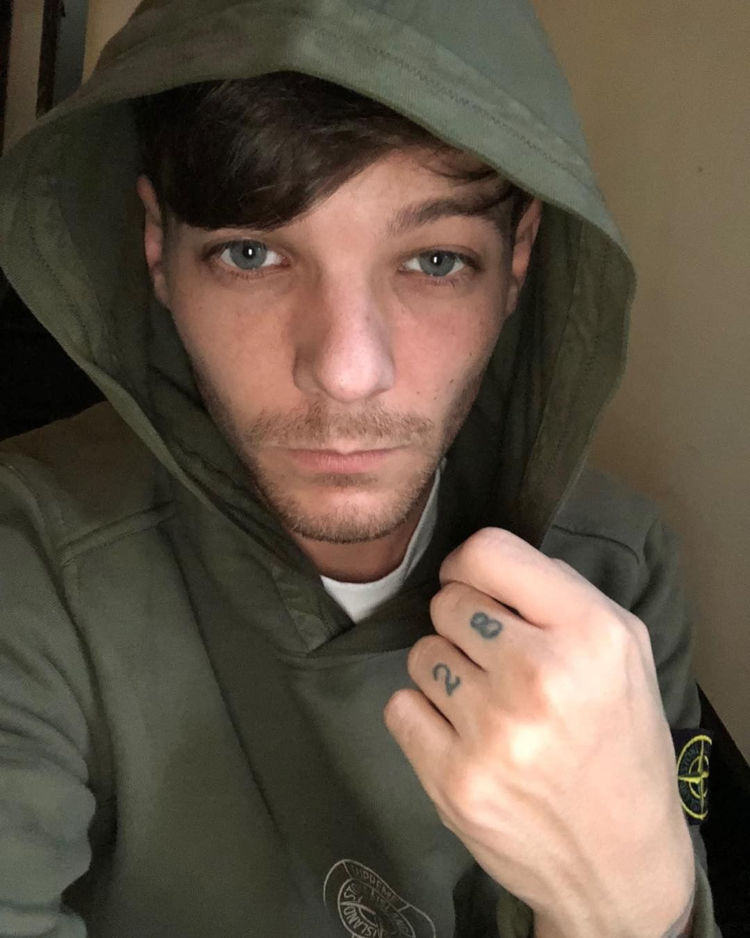 Louis Tomlinson is a British singer, actor and social media personality with a growing social media following and fanbase worldwide. He is best known for being a member of the famous English-Irish boy band One Direction.
To learn more about Louis, check out these amazing facts like his sporting interests and many more.
Birthday
. Louis Tomlinson's age is [showcurrentage month="12″ day="24" year="1991″ template="1″]. His birthday is December 24, 1991. His Zodiac sign is Capricorn.
Birthplace. Louis was born in the English town of Doncaster, in South Yorkshire, England.
Family. The singer was raised mostly by his mother Johannah Poulston, who sadly died at 42 years old in December 2016 from Leukemia. His father is Troy Austin, but he was partially raised by stepfathers Mark Tomlinson and Daniel Deakin.
Siblings. Tomlinson is the oldest child for both parents and has seven siblings total. He has 5 younger sisters from his father – Georgia Austin, Charlotte "Lottie" Tomlinson, Félicité "Fizzy" Tomlinson, and twin sisters Daisy and Phoebe Tomlinson.
From his mother's side, he has younger sister Doris Poppet Deakin and a younger half-brother, Ernest Rupert Atholl Deakin.
Ethnicity. He is white, of European descent.
Real Name. His real name is Louis Troy Austin but he uses the surname Tomlinson as an ode to his first step father Mark Tomlinson.
Louis's
body stats. Louis is about 5 ft 8 inches and weighs approximately 150 pounds.
Who has he dated?  He has been linked to four women since his rise to fame. From 2010 to 2011, he dated Hannah Walker, who encouraged him to audition for X Factor.
Later in 2011, he dated school friend Eleanor Calder before moving on to date Los Angeles-based stylist Briana Jungwirth who bore his first child.
He also dated American actress Danielle Campbell.
Children. Stylist Briana Jungwirth gave birth to Louis's first baby son Freddie Reign on January 21, 2016.
Eye Color. He has stark blue eyes.
Natural Hair Color. Louis natural tresses are dark brown.
Pets. Louis has a pet pigeon named Kevin that has appeared in some of his band's music videos. He also has a dog named Ted.
Celebrity Crush. The singer has revealed that he has a celebrity crush on Natalie Portman.
Education. The singer attended The Hayfield School and Hall Cross High School in his hometown in England, before going on to attend an acting school in Barnsley.
Sports.  Louis Tomlinson has expressed interest in football and has even played in charity matches.
Talents. Louis is a singer who plays several instruments including the piano, guitar and the keyboard.
Rise to Fame. Tomlinson became famous after appearing on the British talent show X Factor in 2010.
TV Appearances. The singer's first TV appearance was in 2006, when he made a cameo in the TV movie If I Had You.
Brand Endorsements. He has appeared in commercials for Burger King, Doll, Pepsi, and others.
Awards Won. As a member of One Direction, Louis has been nominated for and has won several awards including Teen Choice Picks, MTV Music Awards, Choice Latin Song Awards and iHeart Music Artist/Song of the Year.
Social Media. You can follow Louis Tomlinson on social media at Instagram, Facebook and Twitter.