Deprecated
: The PSR-0 `Requests_...` class names in the Request library are deprecated. Switch to the PSR-4 `WpOrg\Requests\...` class names at your earliest convenience. in
/home/jdeeze/thefactninja.com/wp-includes/class-requests.php
on line
24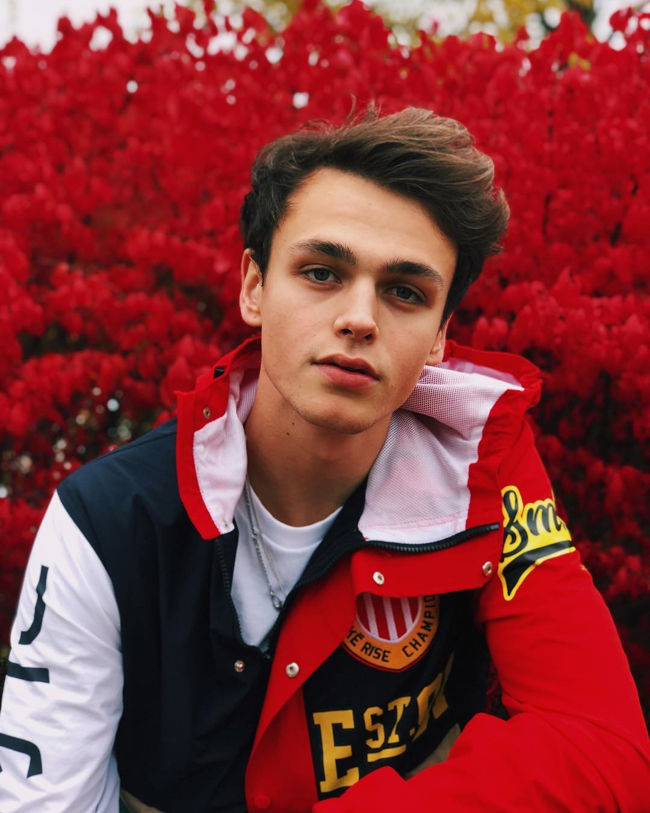 Jonah Marais is a rising American singer and a member of the famous teen pop band Why Don't We. Jonah joined the band in 2016 with other members Corbyn Besson, Daniel Seavey, Jack Avery, and Zach Herron.
To learn more about Jonah, take a look at these 20 super cool facts like his sporting interests, favorite things, love interests and more.
Birthday
. Jonah Marais' age is 24. His birthday is June 16, 1998. His Zodiac sign is a Gemini.
Birthplace. Jonah Marais was born in the small town of Stillwater, Minnesota, in the United States. He now resides in Los Angeles, California with his fellow band members.
Siblings. The singer has three siblings – older brother Zebulon, and his two younger sisters Esther Grace and Svea Frantzich.
Family. Jonah grew up with his 3 siblings, his father Tim who is a musician and teacher, and his mother Carrie who is a midwife.
He is very close to his family and he often uploads pictures of them, inclusive of his grandparents on his social media.
Ethnicity. Jonah is a white American.
Real Name. His full name is Jonah Marais Roth Frantzich.
Jonah's body stats. He is 6 ft 1 inch tall and weighs about 150 pounds.
Who has he dated? Marais has only been linked to one female, and that's singer Dani Cimorelli. Her song "Before October's Gone" is supposedly inspired by their relationship.
Eye Color. Jonah has distinctive green eyes.
Natural Hair Color.
His natural hair color is dark brown.
Distinctive Features. The singer has a palm tree tattooed on his right arm.
Favorite Things. Jonah loves coffee, quirky socks and plaid pants! He is also an avid fan of all things Harry Potter.
Education. Marais dropped out of high school to focus on his music career, but he has expressed his ultimate wish of restarting his studies at some future date.
Sports. Before his big break in music, Jonah was a baseball player. He also loves swimming and the outdoors.
Solo Career. Before joining the band, the singer released one EP titled When The Daylight's Gone. The album included hits such as "War Paint" and "Take You Home Tonight", but was only mildly successful.
Best Chart Placements. His band's EP "Why Don't We Just" reached no 1 on the U.S. Top Heatseekers chart after its release in June 2017.
Social Outreach. The singer is said to haves organized a special hotline for teens battling with depression and those who be contemplating suicide. Several fans have credited him with saving their lives and giving them hope.
Net Worth. Jonah's net worth is estimated at $ 1 Million.
Rise to Fame. Jonah built up a solid fan base on the social media platform, YouNow, by broadcasting his music performances and song covers. He met several of his fellow band members through the social platform.
Inspired By. He once told iHeartRadio that Ed Sheeran is one of his biggest inspirations.
Social Media. You can follow Jonah on social media at Instagram, , Twitter, YouTube and at the band's official website @whydontwemusic.com.