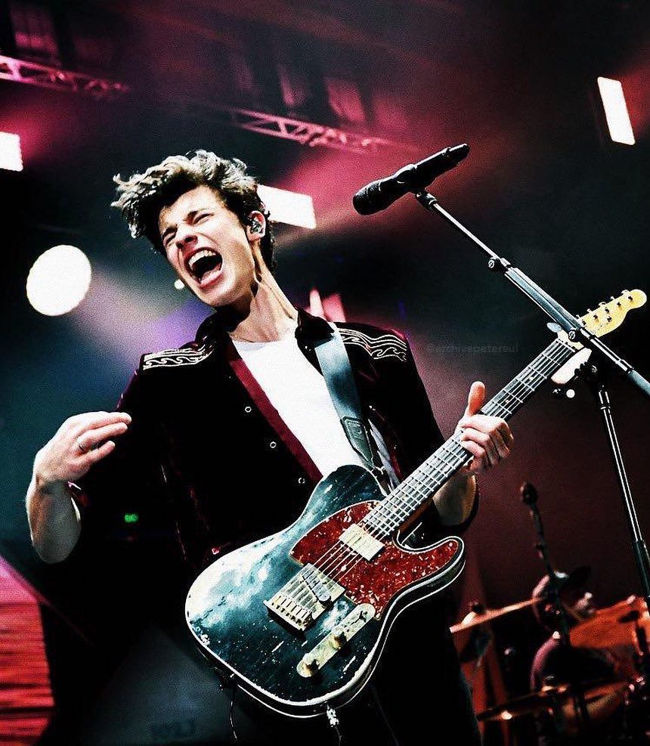 Shawn Mendes is a Canadian singing sensation that has taken the world by storm with his unique voice and charming personality. Mendes became a known face when he started posting song covers on Vine, and has since gained millions of fans worldwide and on social media.
To learn more about Shawn, check out these amazing facts like his eye color, love interests and more.
How Old is Shawn Mendes?
Shawn Mendes' age is [showcurrentage month="08″ day="08" year="1998″ template="1″]. His birthday is August 8, 1998. His Zodiac sign is a Leo.
Where is He From?
Shawn was born in Toronto, Ontario, Canada.
Shawn Mendes Real Name
His full name is Shawn Peter Raul Mendes.
Shawn Mendes Family
The singer grew up in a traditional home with both parents. His father Manuel Mendes is a business man and his mother Karen Mendes works as a Real Estate Agent.
Shawn Mendes Sister.
He has one younger sibling – Aaliyah Mendes who is an Instagram Star.
Shawn Mendes Ethnicity?
A lot of people wonder if Shawn Mendes is Hispanic or Mexican. He is white, his father is Portugese side and English descent on his mother's side.
Shawn Mendes Height
Radio and Internet personality, JoJo Wright measured Mendes and pronounced him to be 6 feet 2 inches tall. He weighs approximately 183 pounds.
Shawn Mendes Girlfriend
Mendes has only been linked with one woman publicly. In October 2017, he began dating model Hailey Baldwin. They later split in March 2018.
His Eye Color
His eyes are dark brown.
Education.
Mendes attended high school in the town of Pickering, Ontario.
What Languages Does He Speak?
While he is only fluent in English, the singer knows a little bit of Spanish and French.
Quirks
Despite loving veggies, he abhors tomatoes.
Shawn Mendes Tattoo
He has 4 tattoos that we know of. There is a Guitar made of trees on his arm, an Elephant on his finger, a lightbulb with with flowers on his arm and a sparrow on his hand.
Shawn Mendes Favorite Color
While there hundreds of colors one could fall in love with, Shawn loves the color blue.
His Workout
Shawn has always dreamed of having the perfect body and six packs to match and engages in an extreme fitness regime to guarantee his perfect body.
He does a Split Weight Training program that includes working different body parts each day with 2 days rest during a 7-day routine.
His typical schedule is Mondays for Legs + Cardio, Tuesdays for Chest + ABS, Wednesdays for OFF Day/ Active Recovery, Thursdays for Back + Cardio, Fridays for Shoulders + Cardio, Saturdays for Arms + Calves and Sundays OFF.
His Diet
He has a strict diet to complement his arduous workout regime.
Mendes completely avoids fatty foods and is on a low fat and low carb diet. He eats a lot of veggies, eggs, meat, oat flakes and other kinds of protein rich foods necessary for muscle gain and maintenance.
Talents
The singer has an amazing vocal range and plays instruments including the Guitar and Piano.
Debut Album
His first official debut album 'Handwritten' was released on April 14, 2015, by Island Records. The 12-track album quickly went to number 1 in Canada, Norway, and the U.S, selling more than 14,000 copies in Canada, and approximately 189,000 copies in the United States.
TV Appearances
Mendes appeared in his first feature film in 2016 when as an actor, he guest starred in a sci-fi drama show The 100 playing a character named Macallan.
As a musical guest, he first appeared in 2014 on Jimmy Kimmel Live and has had several follow up visits to the show.
Before the Fame
Before he signed a solo record deal, Shawn was a member of the MagCon Tour with Nash Grier, Cameron Dallas, Jack & Jack and other young artists.
Career Goals.
Mendes has revealed that he would love to work with Justin Bieber, Logic and Ed Sheeran in the future.
Brand Endorsements.
He has appeared in a Disney commercial.
His Social Media
You can follow Shawn on social media at Instagram, Facebook, Twitter, YouTube and at his official website: @ shawnmendesofficial.com