Deprecated
: The PSR-0 `Requests_...` class names in the Requests library are deprecated. Switch to the PSR-4 `WpOrg\Requests\...` class names at your earliest convenience. in
/home/jdeeze/thefactninja.com/wp-includes/class-requests.php
on line
24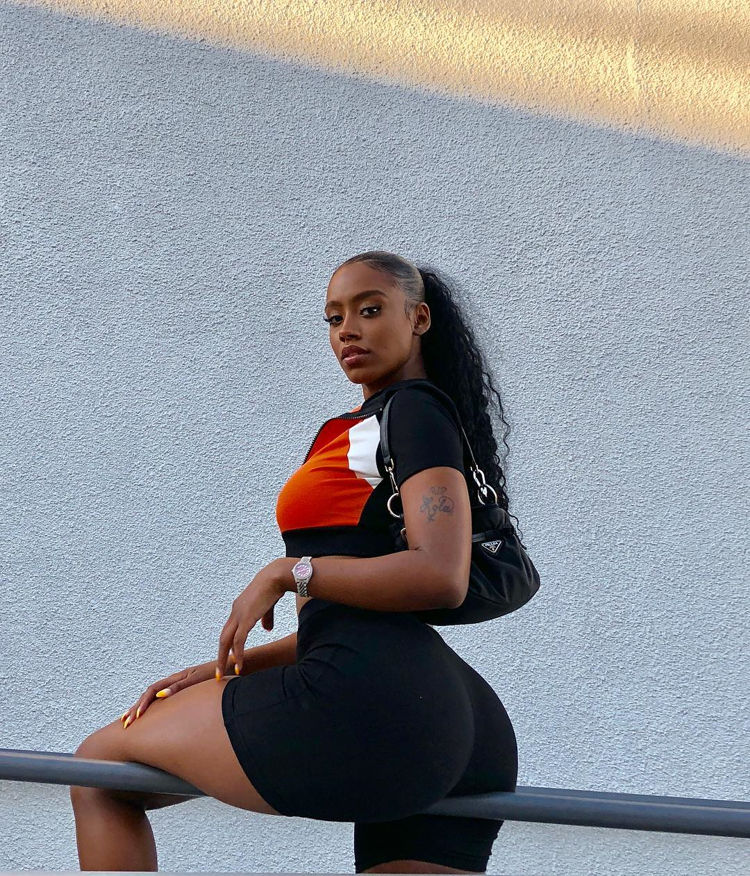 Raven Tracy is an American actress and Instagram model. She is best known for her sooraven Instagram account that has gained her over 1 million plus followers.
Want to get this model? Take a look at these 7 Raven Tracy facts. Quick bio that highlights her age, birthday, ex-boyfriend and more.
https://www.instagram.com/p/Bqv7sQ5HIvK/
Raven Tracy's Birthday
Raven Tracy's age is [showcurrentage month="06″ day="24" year="1993″ template="1″]. Her birthday is June 24, 1993. Her Zodiac sign is a Cancer.
Hometown
Raven is from Atlanta, Georgia.
How She Got Famous
Raven Tracy started her modeling career on the social media site, Twitter, back in October 2013. Her popularity quickly grew and she transitioned into the popular photo-sharing app, Instagram in January 2016. With her continued posting on IG, she quickly grew her account to over 1 million followers.
Ian Connor
Raven Tracy dated celebrated fashion designer,​ Ian Connor. She ended the relationship with her boyfriend Ian Connor in December 2017, as Raven was fed up with his cheating.
https://www.instagram.com/p/BppNTd5HyrQ/
DVSN's – Mood
Raven Tracy had the lead role in DVSN's music video for "Mood". She also shared screen time alongside, Daniel Daley of dvsn, and Carlos Ramirez. The music video has received over 6  million views since its release.
Iggy Azaela
On June 13, 2018 Raven Tracy and rapper Iggy Azalea posted a photo on Instagram promoting the fashion brand, Fashion Nova.  Iggy captioned the photo, "Sometimes you put on some [Fashion Nova] & start actin a fool with ya sis… [Raven Tracy] is the ultimate babe." Raven added her own caption to the photo on her IG account "The real 6ix 9ine,". This was in reference to the rapper Tekashi 6ix 9ine. The photo received over 450,000 likes in a couple days.
Social Media
You can follow Raven Tracy on her social media accounts Instagram and Twitter.