Deprecated
: The PSR-0 `Requests_...` class names in the Requests library are deprecated. Switch to the PSR-4 `WpOrg\Requests\...` class names at your earliest convenience. in
/home/jdeeze/thefactninja.com/wp-includes/class-requests.php
on line
24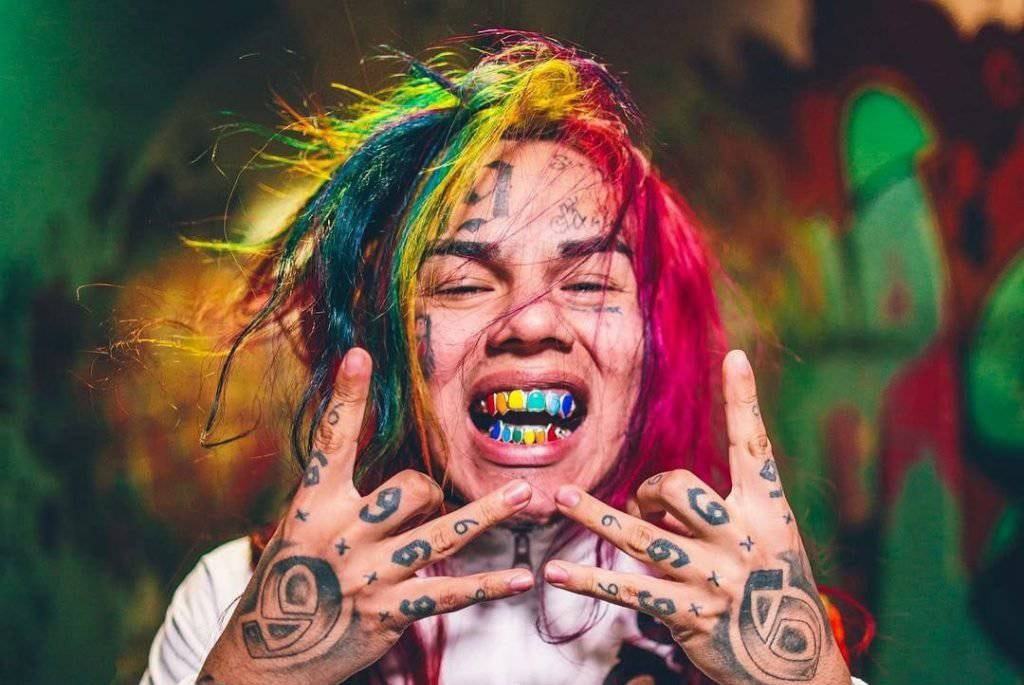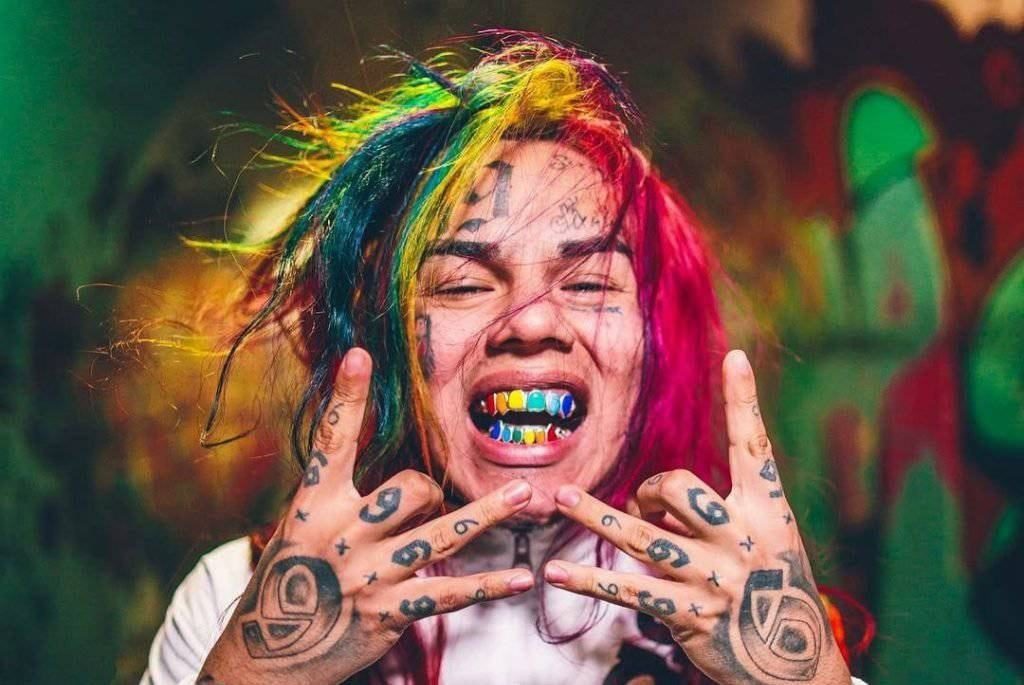 Rapper Tekashi69 is one of Brooklyn's youngest stars. Commonly known as 6IX9INE, or the Rainbow Rapper, he came to fame in late 2017 when his song Gummo went viral, reaching the top 20 of Genius' Top Songs chart. The rapper gained even more fame when he collaborated with rap queen Nicki Minaj, on the song Fefe which went triple Platinum.
With his rainbow coloured hair, and equally colourful personality, the rapper has amassed more than 15 million combined followers on Instagram and Facebook. In the short time he has been known to the public, it is estimated that Tekashi69's has gained a fortune of about $4 million.
To find out more about the eccentric rainbow haired star, check out these facts below.
Birthday
. 6ix9ine's age is [showcurrentage month="05″ day="08" year="1996″ template="1″]. His birthday is May 8, 1996.His Zodiac sign is a Taurus.
Birthplace. Tekashi 6ix9ine was born in Brooklyn, United States.
Family. The rapper's father was killed when he was a young child. He grew up in a single parent household with his mother and siblings. Hernandez has a young daughter who he once featured on his Instagram story during one of her birthday parties. The mother of his child is unknown.
Ethnicity. Tekashi identifies as white Latino. His mother is of Mexican descent, while his father was born in Puerto Rico.
Tekashi's Real Name. The rapper's real name is Daniel Hernandez.
Education. Tekashi was expelled from school when he was in the eighth grade.
How Tall is He? He is about 5 ft 6 inches tall (See more on Tekashi69's height here).  He weighs about 141 pounds.
Eye Color. He has dark brown eyes.
Distinctive Features. The rapper is known for his eccentric rainbow coloured hair which gained him a lot of attention in his early years as an entertainer. He also has a multitude of face tattoos, the most prominent being the number '69' tattooed above his right eye. It also said that the rapper has '69' tattooed in over 200 places on his body.
Noteworthy Quirks.
The rapper is known for his goofy personality on social media. He regularly records and posts comedy sketches for the entertainment of his fans.
Girlfriend. Hernandez has been dating bartender Leezah since 2017. Leezah is originally from the Dominican Republic. The couple went on vacation to her home country in early 2018.
Famous Feuds. Tekashi69 has been in a lot of controversy since his rise to fame. In the past he has exchanged insults with Trippie Redd who called him a weirdo, gay, and a rapist. Most recently, he was thought to be involved in a war of words with veteran rapper 50 Cent, but it turns out the 'beef' was just promotion for a project the two are working on.
Religion. Daniel grew up in a traditional Roman Catholic family. While he is not a devout Catholic, the rapper identifies as Christian.
Breakout Single. The rapper's breakout single 'Gummo' was released in October 2017 and peaked at number 12 on the US Billboard Hot 100 chart. The song was certified gold on January 11, 2018, and then went platinum in March, giving the rapper his first acclaimed single.
His First Album. Following the success of his single Gummo, Tekashi released his first album Day69 on February 23, 2018. The album peaked at number 4 on the Billboard 200 charts and at  number 5 on Canadian Albums Chart.
Philanthropic Work. Hernandez recently donated thousands of dollars to a young cancer victim and even offered to pay the boy's mother a year's salary so she could stay home and take care of her son. On his latest trip to the Dominican Republic, the rapper gave away money to children in some of the poorest neighborhoods.
Awards. Tekashi has received 10 Platinum certifications for his music. Once for his break out hit Gummo and nine times for his Fefe collaboration.
Legal Troubles. Before his rise to fame, Hernandez served time in jail for selling heroin and assault. After his first official single was released, he was accused of child pornography, to which he pled guilty. Several producers have refused to work with Tekashi because of his conviction.
Social Media. You can follow Tekashi69 on social media at Instagram, Facebook, and Twitter