Deprecated
: The PSR-0 `Requests_...` class names in the Requests library are deprecated. Switch to the PSR-4 `WpOrg\Requests\...` class names at your earliest convenience. in
/home/jdeeze/thefactninja.com/wp-includes/class-requests.php
on line
24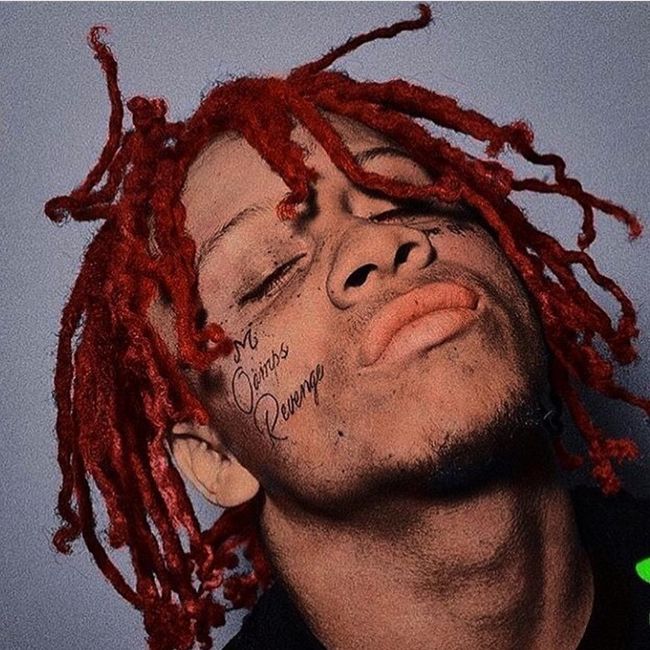 New kid on the block Trippie Redd is an Emo rapper that is on a fast track to stardom. Known for singles such as Dark Knight and Love Scars, the rapper is estimated to be worth half a million US dollars after being on the music scene for barely a year.
With a growing fanbase of more than 6 million combined followers on Twitter, Facebook and Instagram, Trippie is well on his way to stardom. To find out more about Redd, check out these cool facts below.
https://www.instagram.com/p/BqZD7NzhGnr/
Birthplace.
Trippie was born in Canton, Ohio, in the United States. He now resides in Los Angeles, California.
Family. Trippie's father was in prison at the time of his birth, and his mother was left to raise him as a single parent. He had an older brother who died in a car accident in 2014.
Ethnicity. Michael identifies as multiracial. He is of Native American and Irish descent.
Trippie Redd Real Name. The rapper's real name is Michael Lamar White IV.
Education. Trippie is one of the few new age rappers who actually graduated high school. The rapper was an exceptional student and graduated with a GPA of 4.0.
How Tall is He? Michael is 5 ft 6 inches (Get more on Trippie Redd's height here). He weighs about 139 pounds.
Eye Color. Michael has dark brown eyes.
Distinctive Features. Redd's most prominent feature is probably the number "14" tattoo between his eyebrows. The rapper also sports shoulder-length dreadlocks which he has dyed red and purple. He also sports red diamond and gold plated teeth.
Noteworthy Quirks.
The rapper is a big fan of Anime and video games. His favorite cartoon character is Courage the Cowardly Dog, while Grand Theft Auto and Mortal Kombat are two of his favorite games.
First Job. Trippie's first job was with pizza chain Little Caesar's but he only lasted two days with the company.
Girlfriends. Trippie Redd briefly dated Latina Instagram model Mulan Vuitton in 2017, before calling off the relationship after stating that she cheated on him. Following his breakup with Vuitton, Trippie started dating musician Aylek (Angvish on Instagram). The two broke up in 2018.
Famous Friends. The rapper was best friends with deceased rapper XXXTentacion, who was shot and killed in a robbery early 2018. Following XXXTentacion's death, White dyed his hair in memory of the artist and released the collaboration Ghost Busters with Quavo, XXXTentacion and Ski Mask the Slump God in memoriam.
Religion. The rapper has not declared his religious stance.
Breakout Single. Trippie rose to prominence following the release of his single Love Scars just over a year ago. The song received almost 60 million views on YouTube before going on to be certified Gold.
His First Album. Trippie released his first studio album Life's a Trip on August 10, 2018. The album peaked at number 4 on the US Billboard charts and no 5 on Canadian charts.
Legal Troubles. White was arrested in Cobb County, Georgia following an assault on rapper FDM Grady in late May 2018.
Social Media. You can follow Trippie on social media at Instagram, Facebook, and Twitter.